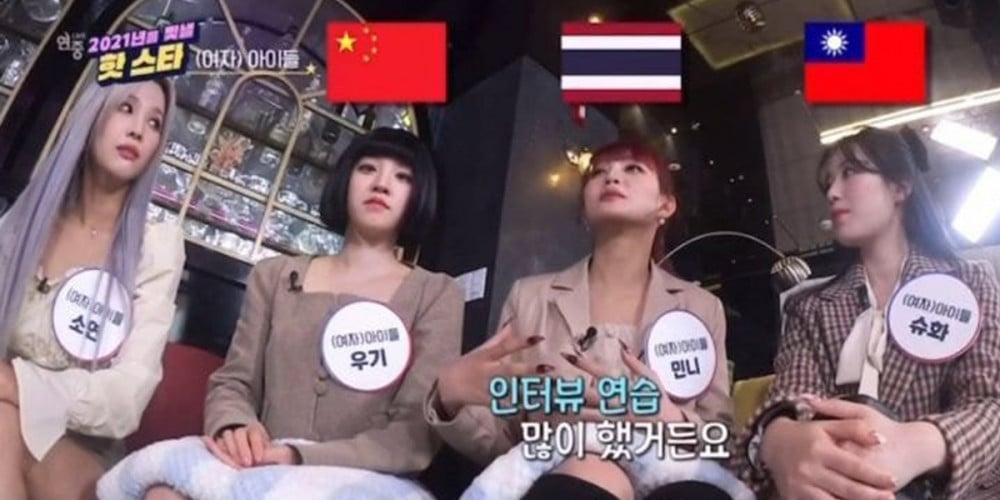 An official apology issued by Cube Entertainment regarding an interview with (G)I-DLE has been brought to the attention of online community users.
Earlier this year, the members of (G)I-DLE took part in an interview with KBS2's 'Entertainment Weekly'. During this interview segment, the (G)I-DLE members stated that they had three foreign members including Yuqi, Minnie, and Shuhua. The segment also showed three different flags labeling the nationalities of the three members - a flag of China, a flag of Thailand, and a flag of Taiwan.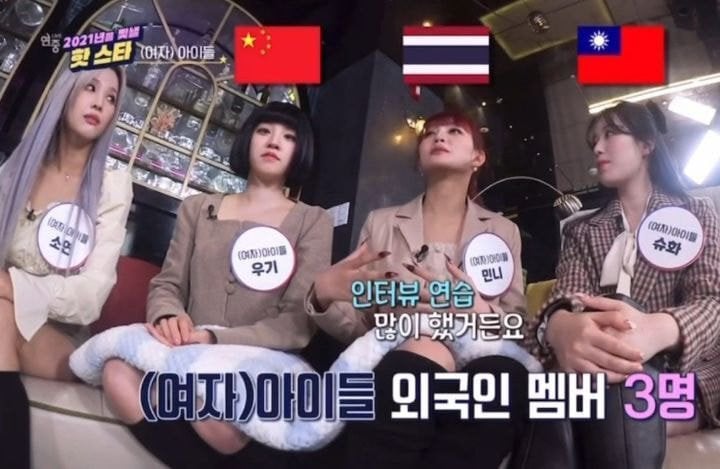 Some time afterward, Cube Entertainment issued an apology for "causing confusion" to (G)I-DLE's fans, as controversy arose regarding the treatment of Taiwan as an independent country, rather than belonging to the Republic of China.
The agency claimed that "The controversial clip is the result of a mistake on the part of the broadcasting station, and we have contacted the station to request that they correct the error. As Cube Entertainment has no control over the editing and graphics of this footage, which belongs to the broadcasting station, we were unable to monitor the final product before its airing. We ask for your understanding. The footage will be re-uploaded after the mistake is corrected, so please wait patiently. Once again, we apologize for causing concerns."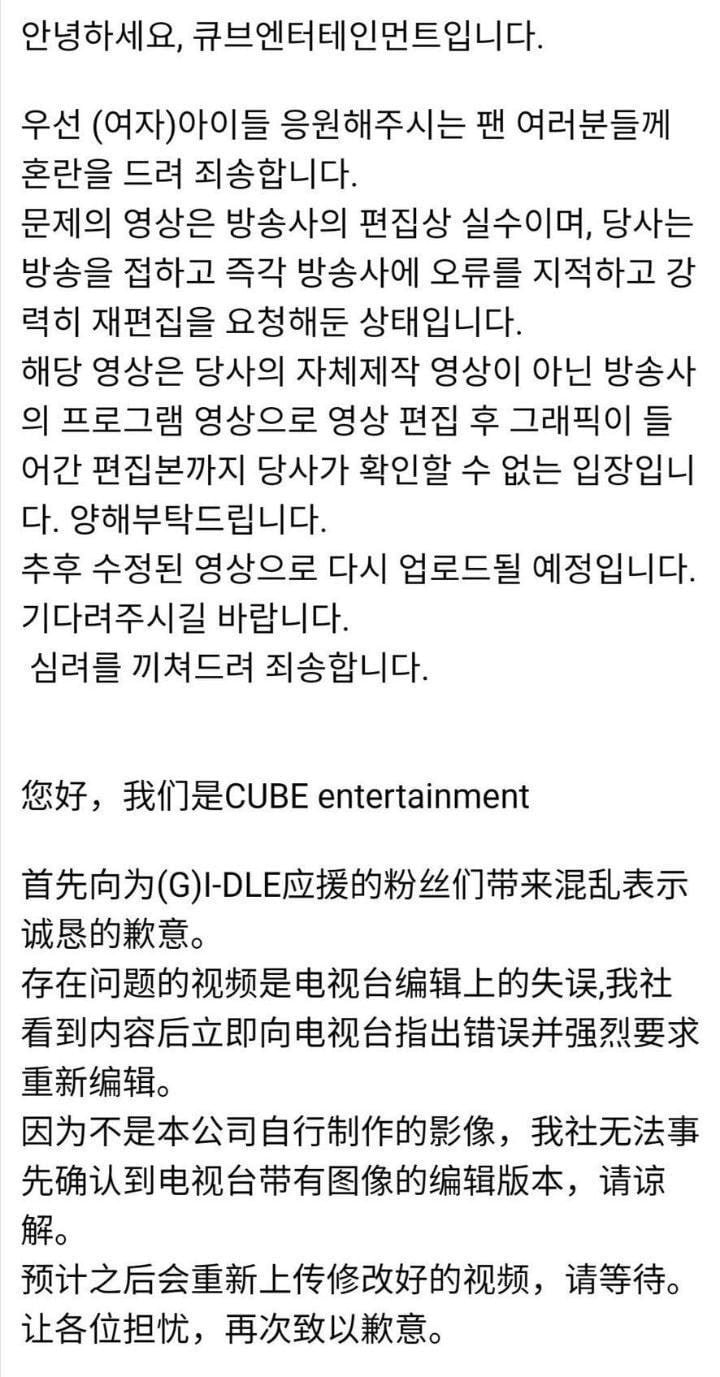 Korean netizens felt that Cube Entertainment's apology for the issue was both "irresponsible" and "uncalled for", commenting:

"Shuhua is from Taiwan so that flag makes perfect sense. What are you even apologizing for?"
"Isn't it even more scary that there is a Chinese member who supports the 'One China' policy right next to her?"
"What kind of company can't muster up the guts to apologize for a member who was a school bully, but they bow their heads down to Chinese netizens with a snap of a finger?"
"Oh I didn't know Cube was a Chinese agency."
"If you can't even protect your own artist, then don't put a Chinese member and a Taiwanese member in the same group to begin with."
"The fact that Shuhua has absolutely no say in the matter is just wrong."
"Mistake? What mistake you dumb Cube."
"Look at you being so good at apologizing to people. Now can you apologize already for the Soojin issue?"
"It makes me so sad that this is the treatment Shuhua is getting from Cube."