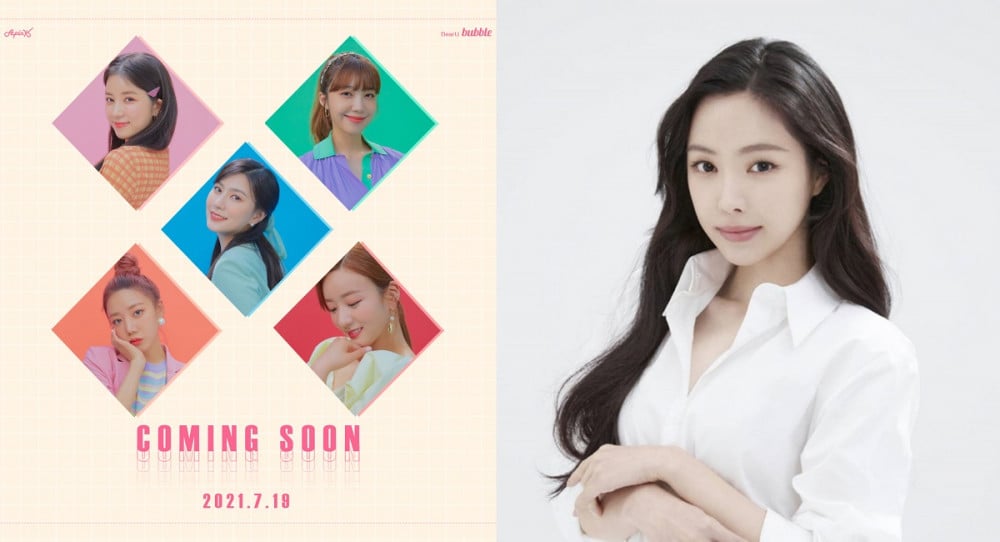 It was previously announced that A Pink would be joining the artist-fan communication platform 'Dear U Bubble'. However, in the 'coming soon' poster that 'Dear U Bubble' revealed, netizens noticed that Na Eun's photo was missing.
It is a known fact that Na Eun signed an individual contract with YG Entertainment, while the rest of the members renewed their contract with Play M Entertainment. However, the unfamiliarity of the 10-year idol group being introduced as only five members instead of the usual six led to various reactions from netizens.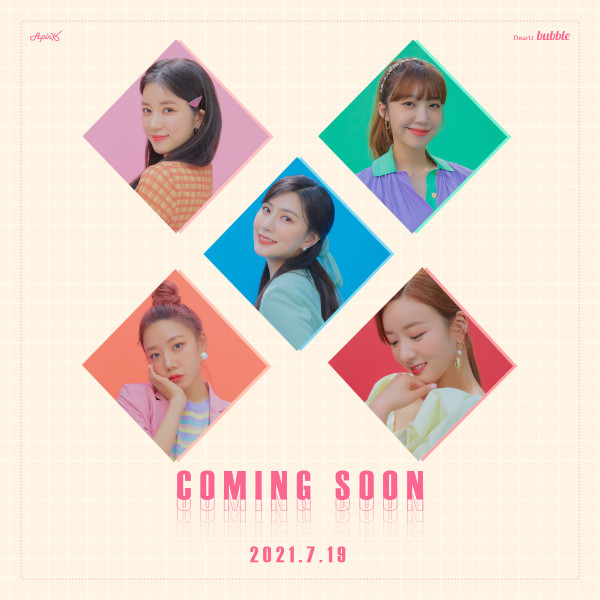 Some of the netizens' comments included:
"I guess A Pink also has one member leaving the group in the end. A Pink was known for being different from other groups by lasting long. How is there not even one group that lasts long without having any member changes?"

"Seeing this makes me think (G)I-DLE's Soojin will appear in the upcoming album Lolll."

"Park Chorong?"

"For 2PM, Taecyeon is also in a different company so he probably doesn't do Bubble either. But he does his other activities well, even without Bubble."

"Everyone else renewed their contract, and she's the only one who signed a contract with a different company, which basically means she's leaving the group activities. I feel bad for those who are denying reality."

"I'm trying hard...to ignore...the comments. Son Naeun left, guys."

"Changing companies is basically the same thing as leaving the group. You're just treating the fans like they're stupid."

"That's because YG is Weverse."

"She signed with YG to focus on acting, so if she were to continue her group activities, how often would she actually participate in them?"