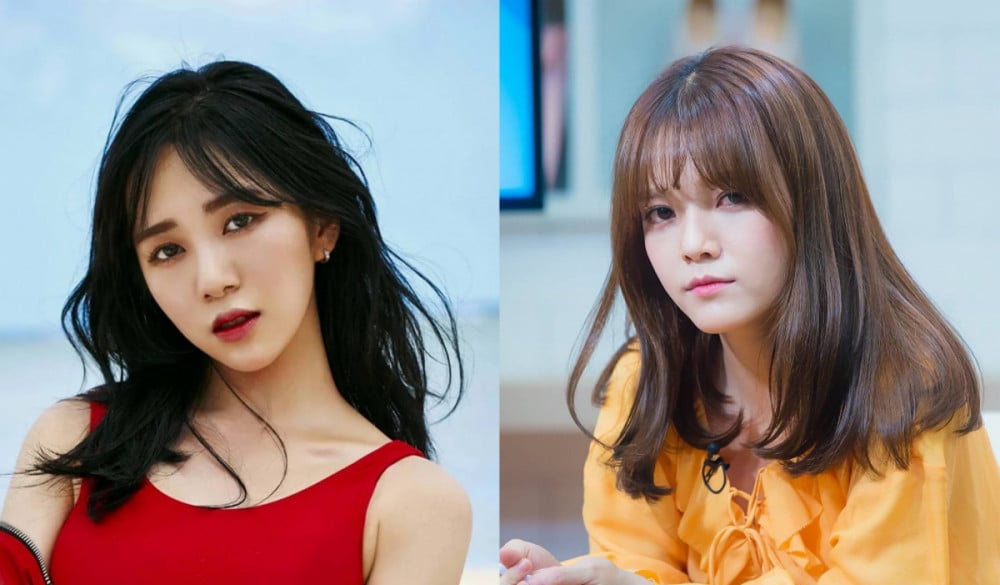 AOA's 'DC Gallery' fan club issued a statement on former members Jimin and Mina's alleged bullying controversy after a year.

In July of last year, Mina wrote a post on Instagram claiming she had been bullied by Jimin for 10 years. Though Jimin seemed to deny the claims, FNC Entertainment announced she would be leaving AOA and the entertainment industry a day after Mina's post.

On July 3, AOA's fan club on community message board site 'DC Gallery' issued their position on the matter after a year. The fan club stated:


"Today, a year after Kwon Mina's confessions, AOA DC Gallery wants to break our silence and make a statement about our position. We'll make it clear that this is not an accusation against a particular person, but we're correcting the stigma of harassment and neglect of 5 AOA members. We made this statement based on realistic evidence, such as the KakaoTalk group chat room where Mina communicated with her fans, remarks on Instagram posts, and live broadcasts. Through this, we'll make our following positions clear.

Firstly, we'd like to rectify some of the distorted facts and misinformation about AOA. In August of last year, FNC Entertainment announced in its official statement that it had dissuaded the AOA members from expressing their positions. Since then, many misunderstandings and speculation have accumulated over the past year, and the AOA members have suffered from malicious comments and rumors. However, FNC has neglected the members for a long year without any action or commitments. In response, our AOA galleries want to correct the distortions that have spread to the public on behalf of FNC."
On the claims Jimin kept Mina from visiting her late father in the hospital, AOA's 'DC Gallery' asserted they were not true. According to the fan club, it was Mina's own choice whether she visited her father in the hospital, stating, "Kwon Mina said in a live broadcast on March 7, 2021 that she had been by her father's death bed. She also said she did not visit the hospital herself because she was afraid it would disturb her drama schedule the next day if her manager drove her home and back even though it was 5 minutes away from the hospital."

As for the claims that Mina was an outcast in AOA and that she was unable to file a lawsuit against Jimin and the AOA members because of financial troubles, the fan club did not agree with Mina's position. The fan club stated, "Mina enjoyed promoting with AOA, and she even mentioned multiple times before her bullying claims that she had a good relationship with the AOA members. A complaint about Mina's bullying issue, which was filed through Kookmin Newspaper, was assigned to the Gangnam Police Station. The police contacted Kwon Mina in advance, but she refused the investigation herself."

The fan club also addressed claims that Jimin's retirement and the AOA members' silence meant they were admitting to the bullying claims, saying, "Jimin has never admitted to bullying Mina. She apologized for not being a more careful leader and retired from the industry."

In conclusion, the fan club urged FNC Entertainment "to fulfill their obligation to protect their artists" by taking legal action against slander and false information about AOA.

What are your thoughts on the fan club's statement?