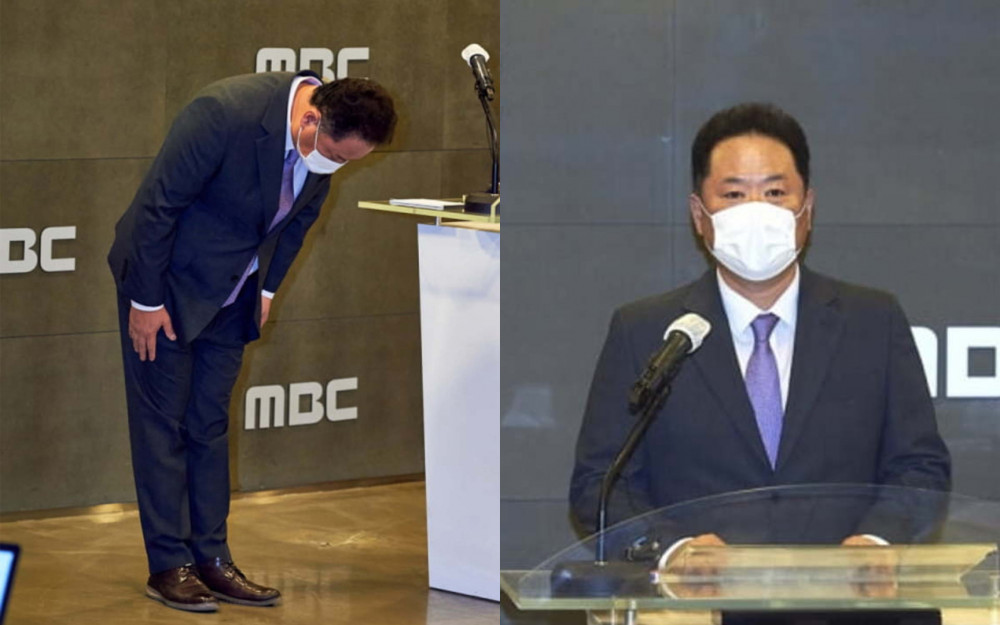 MBC President Park Sung Je personally bowed his head and apologized for causing controversy one after another while broadcasting the 2020 Tokyo Olympics.

President Park held a press conference at MBC's management center in Sangam-dong, Mapo-gu, on the 26th and apologized, saying, "We did a broadcast that damaged the spirit of friendship, solidarity, and harmony of people around the world in the midst of a new coronavirus outbreak (COVID19) disaster."

He then bowed deeply and continued to say, "I bow my head as the chief executive of MBC content to the people of the country and the disappointed viewers who were hurt by the careless broadcast and lack of consideration for the participating countries."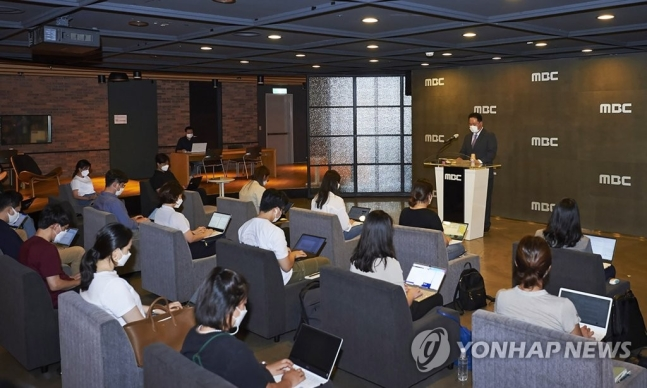 He explained, "Last weekend was the most painful and disastrous time since the inauguration as the MBC president. After checking the circumstances of the first round, it seems that there is a problem with the basic norm recognition and content inspection system, which cannot be stopped as disciplinary action."

President Park elaborated, "We are working to find out the cause and the responsibility. We will strengthen broadcasting codes, company regulations, and internal deliberation regulations, and create committees on ethics along with content adequacy screening systems to prevent such incidents from happening again."

He then said, "We will do our best to improve corporate awareness that respects universal values and cultural diversity of mankind and values human rights and gender equality awareness in producing all contents as well as sports. We will fulfill our public responsibilities."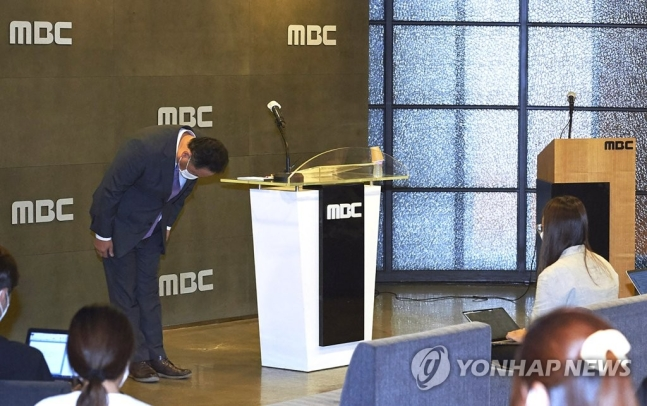 President Park Sung Je bowed his head there times during this press conference. Previously, MBC broadcasted the opening ceremony of the Olympics on the 23rd, causing controversy over inappropriate screening such as inserting pictures of the Chernobyl nuclear accident, information about the assassination of the president when introducing Haiti, and mentioning Bitcoin when introducing El Salvador in the country information section.

MBC apologized through an announcer at the end of the opening ceremony and issued an official apology in Korean and English the next day, but was criticized internationally as the controversy was introduced not only in Korea but also in foreign media.

In addition, the controversy intensified when the caption "Thank you Marin, own goal," was displayed on the top of the screen during a soccer game, as Marius Marin of the opposing team scored an own goal in South Korea's 4-0 victory over Romania in the Soccer group B match. The criticism continued as MBC continued to make minor subtitling accidents.