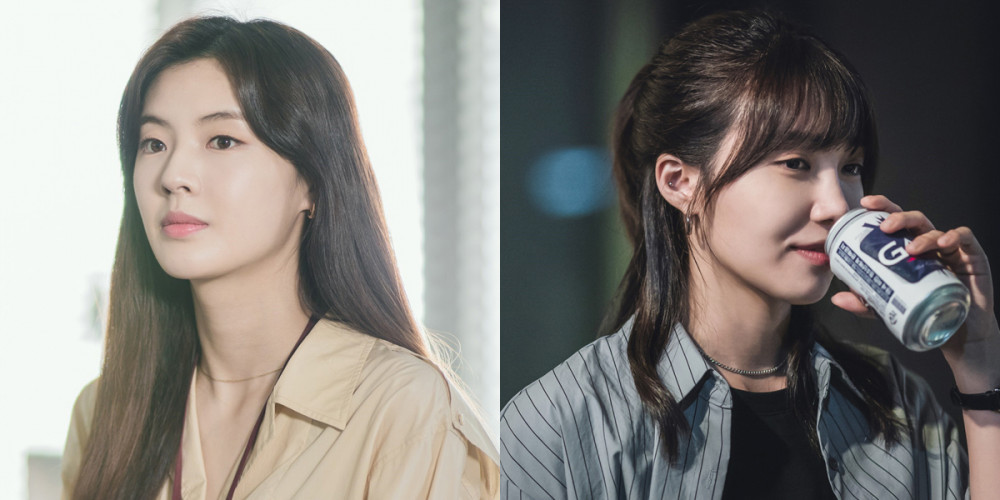 The brand new TVING-original drama series 'Drunk City Women' has unveiled first still cuts of its lead cast, made up of Lee Sun Bin, A Pink's Eunji, Sunhwa, and Super Junior's Siwon!
A story centered around three working women whose biggest joy in life is going out for a drink after a long day's work, 'Drunk City Women' will aims to resonate with young professionals in their thirties. Lee Sun Bin, Eunji, and Sunhwa will be working together as the story's three female leads, joined by Siwon as the only male member of their drinking get-togethers.
First, Lee Sun Bin will play the role of a broadcasting station writer, Ahn So Hee. Sunhwa takes on the role of a lovely yoga instructor, Han Ji Yeon, while Eunji will play the role of a YouTuber, Kang Ji Goo. Finally, Siwon joins the three ladies as Kang Buk Goo, a fellow broadcasting station PD of Ahn So Hee.
Check out still cuts from the filming set of 'Drunk City Women' below, while you stay tuned for its premiere coming to TVING some time in the second half of 2021!