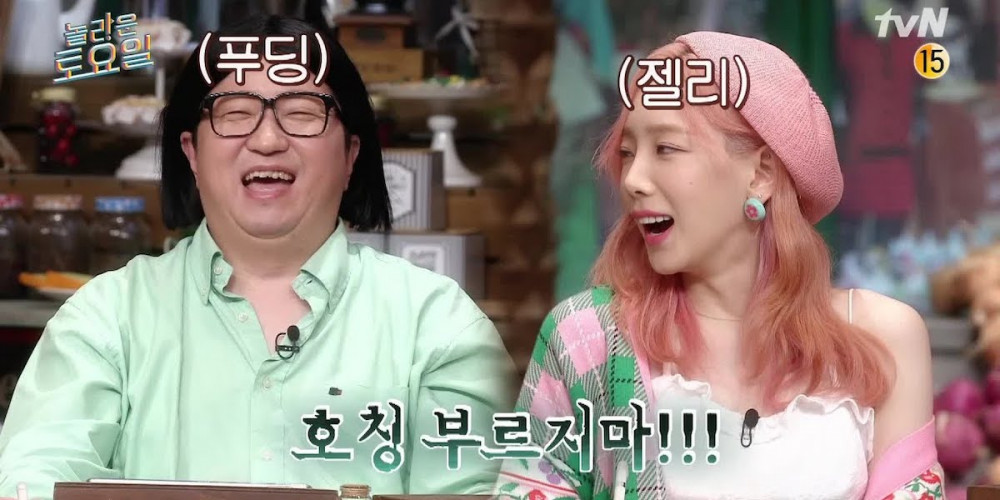 On the upcoming episode of tvN's 'Amazing Saturday - Doremi Market', comedian Jung Hyung Don will be reuniting with his on-screen ex-wife, Girls' Generation's Taeyeon!
Back in 2009, Jung Hyung Don and Taeyeon acted as an on-screen couple for the MBC variety show 'We Got Married', as the 'Pudding & Jelly' couple. However, while still on 'We Got Married', Jung Hyung Don announced that he would be marrying his non-celebrity girlfriend in real life, bringing his on-screen newlywed life with Taeyeon to an abrupt end!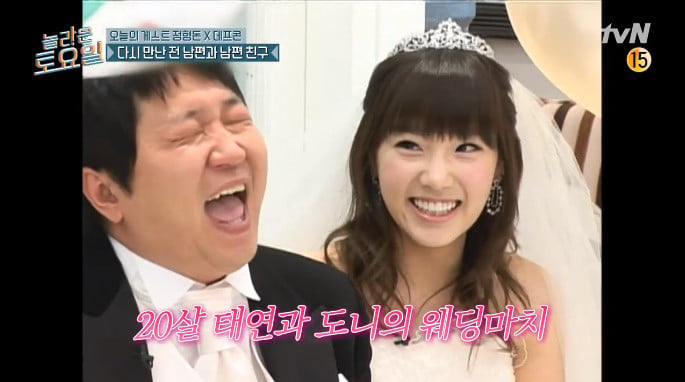 Now, 12 years later, Jung Hyung Don greeted Taeyeon as soon as he entered the 'Amazing Saturday' studio with, "Pudding~!", making Taeyeon cringe!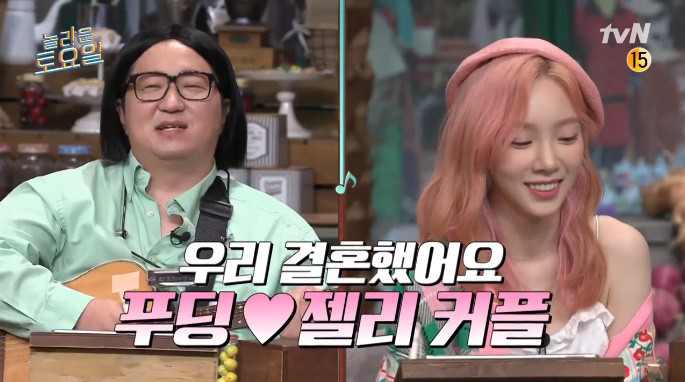 Later on, the 'Amazing Saturday' cast members asked Jung Hyung Don, "Now you two are living your own lives. Are you okay with it?" Jung Hyung Don responded to this with, "I am forever sorry."
He also added on, "I can't forget what Taeyeon said to me that day, the day of our last filming. She came to me during the filming and quietly said to me, 'What's wrong with you?'," causing laughter.
Then, during the snack quiz round of the program, Jung Hyung Don attempted to offer the snack prize that he won as an "apology gift" to his ex-wife for their unfortunate "divorce"! However, Taeyeon rejected the gift and said, "I'm good. Take it back. I don't wanna see your face!"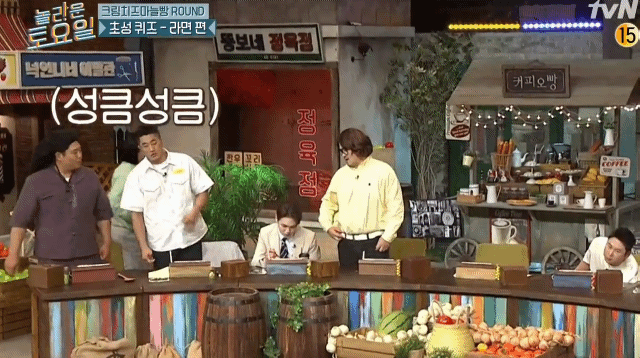 Make sure to catch the full episode of 'Amazing Saturday - Doremi Market' this week on July 10 at 7:40 PM KST!