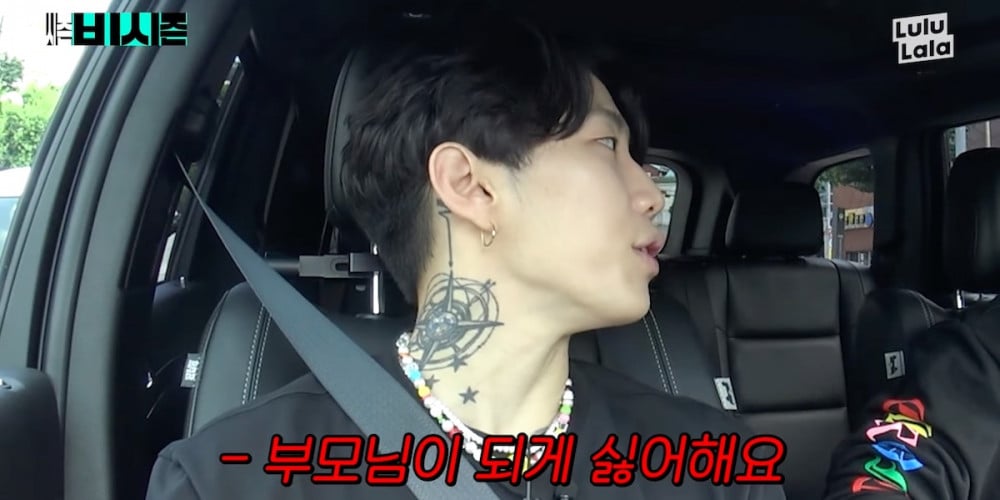 Jay Park made a guest appearance on Rain's YouTube channel 'Season B Season', revealing their supposedly unexpected(?) friendship!
First, Rain talked about how he and Jay Park have known each other for 16 years now, as Rain first knew Jay Park as a trainee at JYP Entertainment. As the two stars began their casual drive, Rain put Jay Park's hit song "MOMMAE". Jay Park commented, "It's kind of embarrassing listening to this song with [Rain] hyung."
Rain also brought up the topic of Jay Park's numerous tattoos, and asked, "Are there any other new tattoos you've wanted to get?" Hearing this, Jay Park answered, "Actually, my parents really do not like my tattoos. Whenever I get a new one, they get upset and don't talk to me for like 2 days. So I think I'd better stop getting them now."

Rain then surprised Jay Park by confessing that he has also received several consultations from tattoo artists! He said, "I really wanted one, so I got a lot of consultations. They said that it's easy to get fed up with tattoos, so I thought I might get one on my butt. Since I act a lot, having a tattoo on my arm or something might not be the best choice. So in the end, I didn't get any."
Jay Park nodded and added on, "I've received offers too, actually. They were all offers for roles like murderer, criminal, criminal organization member, and such."