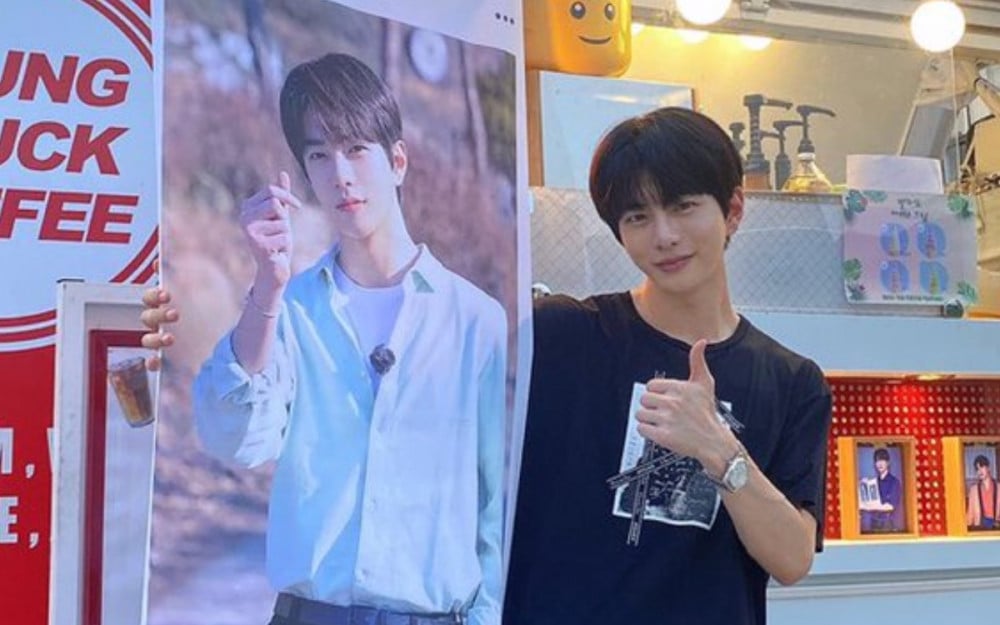 Golden Child is continuing to show their close bond!


On July 24 KST, Golden Child member Bomin took to the group's official Twitter account to share photos of himself with a coffee truck that was gifted to him by the rest of the group. The idol is currently shooting Kakao TV's new drama 'Shadow Beauty,' and the truck was sent to the filming location.

The truck not only features photos and banners of Bomin, but also a message that reads: "The drama world's 'GAME CHANGER' 'Shadow Beauty' fighting!" – a reference to both the show and the group's upcoming full-length album.

"Thank you to all of our members. You're the best," Bomin tweeted. "The weather is hot, so fighting, everyone!"

Meanwhile, 'Shadow Beauty' is slated to begin airing later this year.

Check out Bomin's full tweet below!