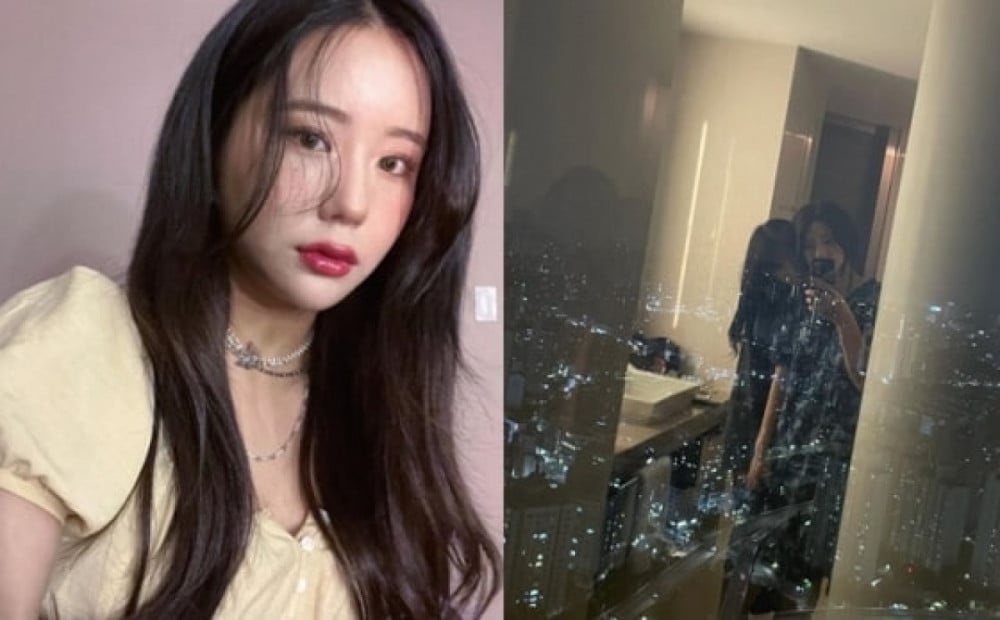 Former Wassup member Jiae shared how she feels about her making headlines in Korea for revealing her girlfriend.

As previously reported, this wasn't Jiae's first time sharing a picture of her girlfriend on her Instagram after announcing she was bisexual last year. However, only recently her latest post made headlines in Korea for sharing a picture of her girlfriend. Following the sudden spike in attention, Jiae candidly shared how she feels about her recent surge in fame on her Instagram story.
Jiae wrote, "It's an utterly personal issue so I wonder why dating someone, either man or woman, is such big news..I do understand where this is coming from but at the same time, it's still surprising. Thank you for giving me more attention than when I debuted.. I want to stay like this making music in the future and I've wanted to sing in an unbiased world, so if you'd like I'd love to make music under an unbiased label. Please DM me if you'd be interested. (Shameless plug..) What a day of mixed feelings. It was entertaining but I was a little angry too. I'd appreciate it if you'd subscribe to my YouTube channel as well. I'll go live my life..And thank you again for supporting me!!!!"