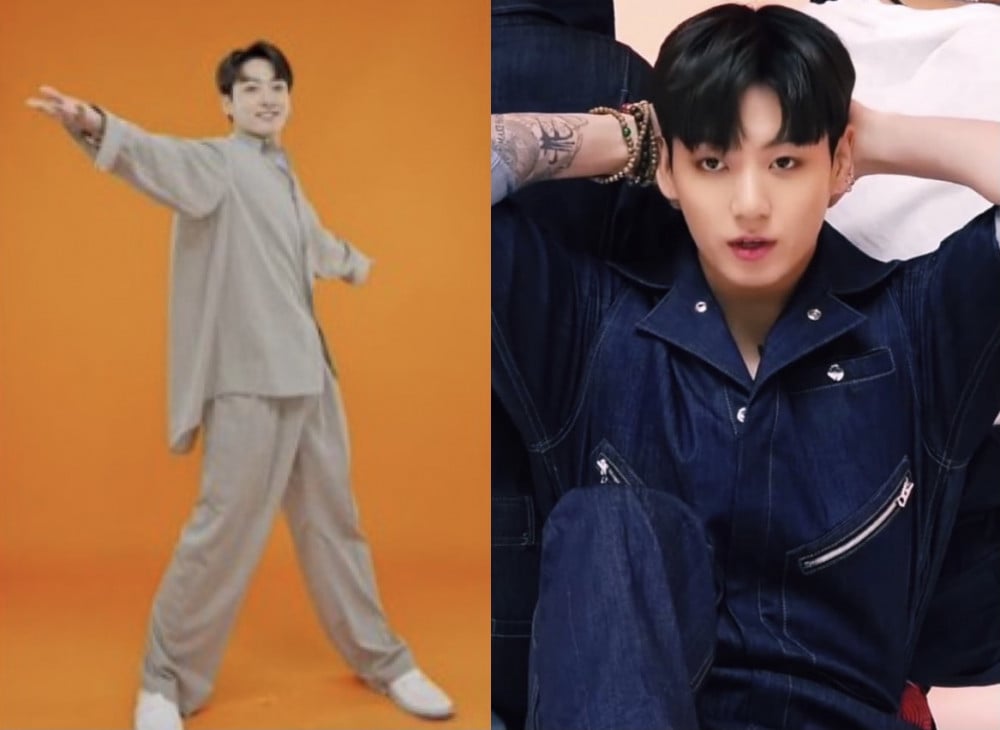 BTS recently announced the #PermissionToDance challenge via YouTube Shorts and released individual shorts of the members performing a part of the Permission to Dance choreography so others can see it and make their own short to post under the hashtag. Jungkook's video has received a tremendous amount of love from fans and got the most engagements since its release.

JUNGKOOK's short has become the most viewed, liked, and commented short among all the individual member shorts with over 4.5 Million views, 1.1 Million likes, 18K comments, and counting.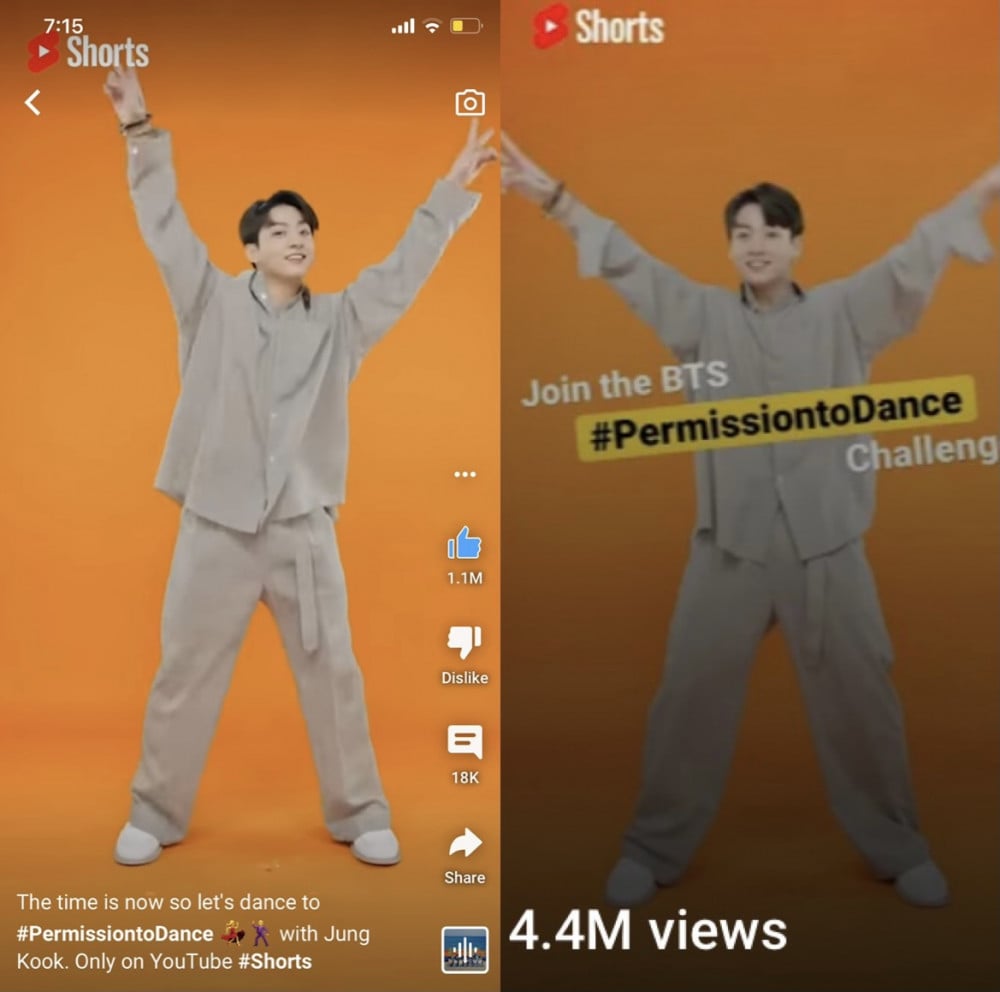 Jungkook was seen cheerfully dancing to the steps with his usual contagious energy and presence that draws people in. His moves were energetic, beautifully on the beat, and extremely satisfying to look at, especially that spectacular spin he did to end the video with.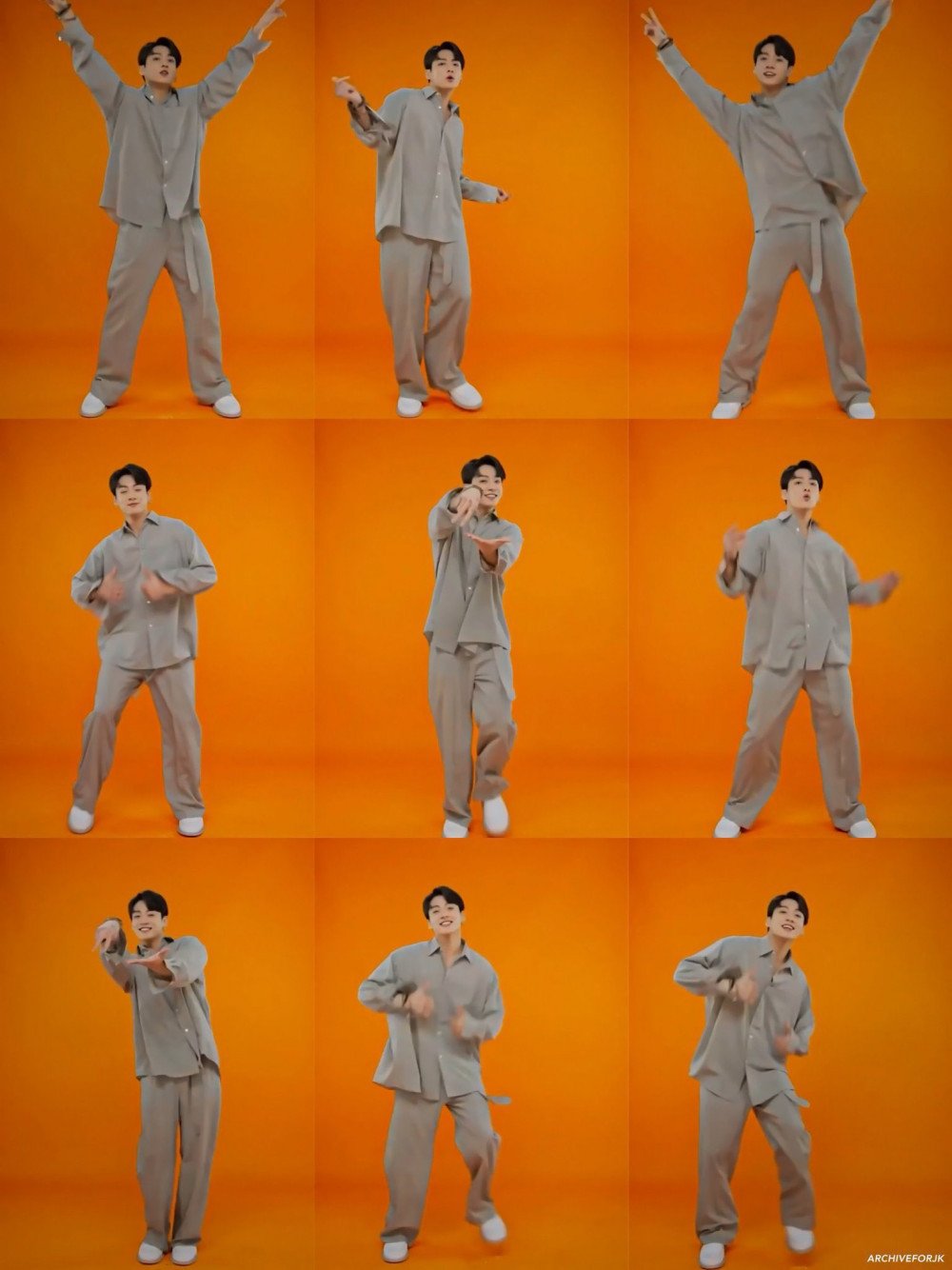 Jungkook's Facebook post was also the most liked, shared, and commented post among members. People are always gravitating towards Jungkook as his handsome visuals and charismatic aura draw them in, and they cannot get enough of him, as seen by the way his fancams always trend and go viral on SNS platforms.

As of now, Jungkook's short is the fastest short to reach 1M, 2M, 3M, and 4M views on YouTube. A testament to how much audiences around the world love and want to watch Jungkook perform.


Jungkook's P.to. D Project focus fancam is also the most viewed as of now. It has received major love from media and Netizens as they can't get enough of his handsome visuals, cute and charming expressions, and tall, attractive physique.

Netizens were gushing over Jungkook's extremely handsome visuals, and unreal body proportions as the video quickly gained the highest views.



Jungkook once again proves his global superstar charm as fans just cannot get enough of his amazing talent, aura, and good looks.