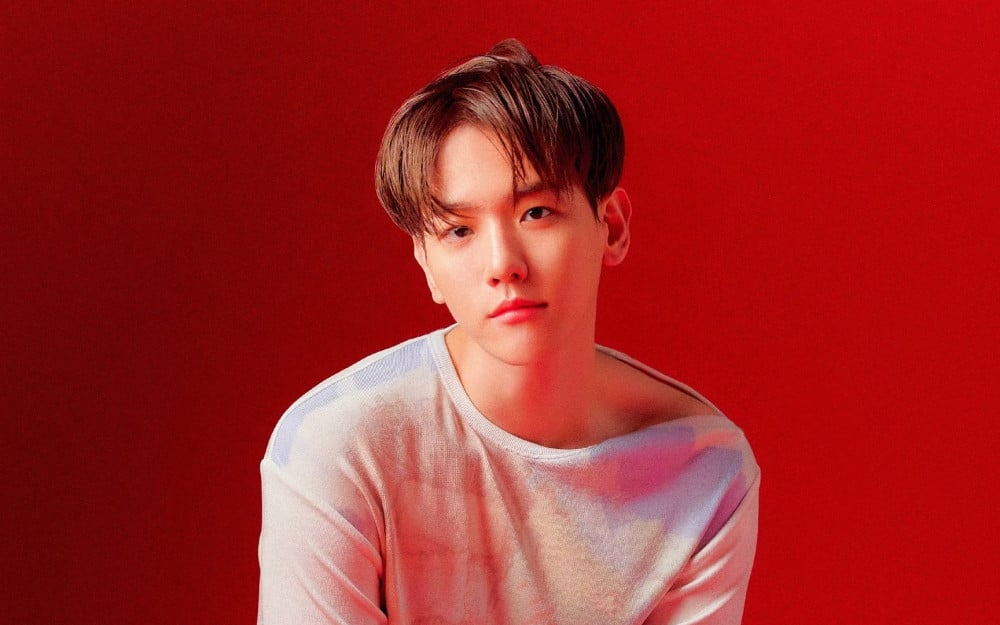 With BTS selling over 2 million copies of the CD version of 'Butter' which includes the new song "Permission to Dance," there are more than four artists who have recorded 1 million sales in the first half of 2021 alone. Despite the ongoing COVID19 pandemic since February of last year, the album market has grown immensely, with K-pop's influence spreading globally.
According to Gaon Chart's first half of the year album sales chart compiled by the Korea Music Contents Association on the 12th, Baekhyun, NCT Dream, Seventeen, EXO, and BTS were selected as the "powerhouse sellers" this year following last year. Thanks to their recent performance in the U.S. Billboard and other global markets, these artists have sold more than 1 million copies of their respective albums and have proved themselves once again as the "million-seller" artists.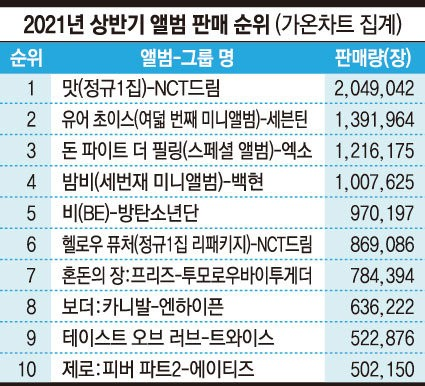 NCT Dream has come in first as they have been rapidly gaining popularity recently. NCT Dream sold 2,049,042 copies of their first full-length alum 'Hot Sauce,' which is triple the number of their annual sales last year.

Seventeen came in second place as they sold 1,391,964 copies of their eighth mini-album 'Your Choice.' EXO and Baekhyun came in third and fourth place respectively. EXO's 'Don't Fight the Feeling' came in third place, selling 1,216,175 copies, while Baekhyun's 'Bambi' sold 1,007,625 copies coming in fourth place. In particular, Baekhyun is the first artist to become a double million-seller, having both a group album and a solo album selling over 1 million albums. He is the second artist to accomplish this after legendary artist Seo Taiji.

BTS also was able to show off their popularity in Korea as their 2020 album 'BE' came in fifth place with 970,197 copies sold. Although their new single 'Butter,' which was released on the 9th, was not counted for the first half of the year, it recorded a sales figure of 2,159,380 copies in just two days, topping Gaon Chart's weekly retail album chart.