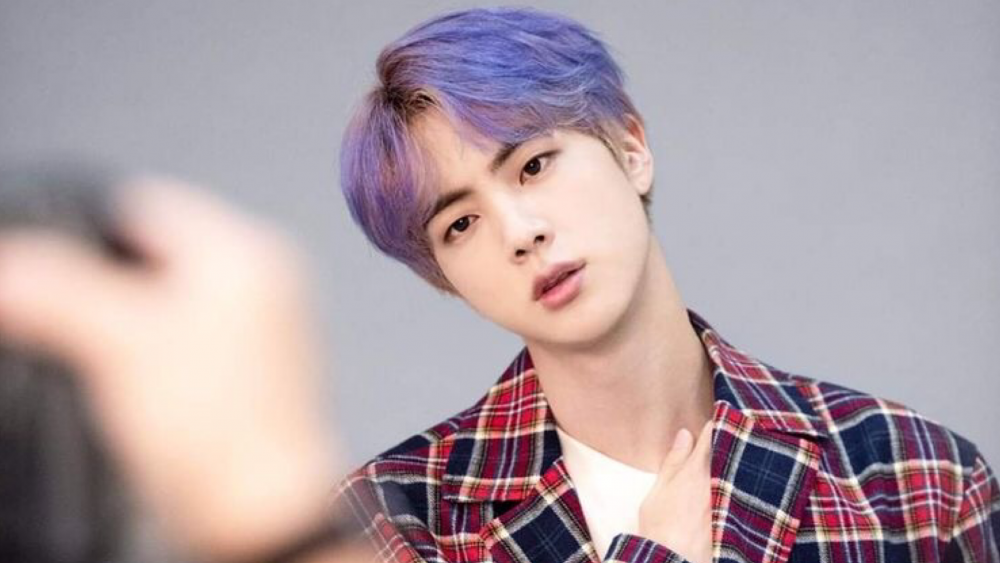 The first photos of BTS being the ambassadors of Louis Vuitton were released, and Jin became the beautiful ending fairy that even got to be the model with a time schedule for #LVMenFW21.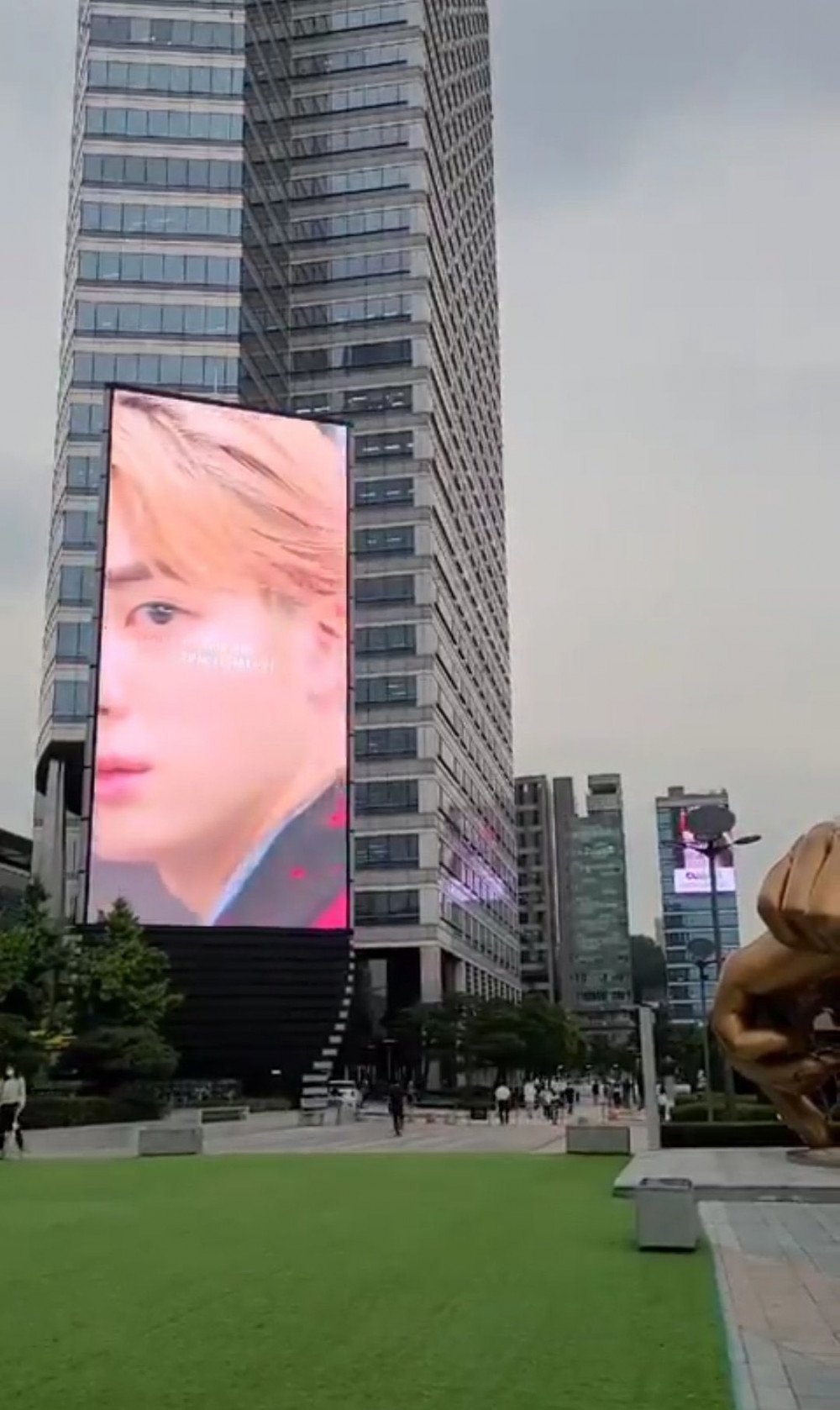 But what many people don't know is that Jin was a model before debuting in BTS! Not a secret that his outstanding visuals got him lots of attention since he was a teen. Some people were taking photos with Jin at the street; he got street cast by SM Entertainment twice and one time by BH Ent, which he chose to join.
Etude House is a big Korean and Worldwide beauty brand. Back in 2013 (a few months before BTS debuted), Jin got to be the model for their BB cream "Good Guy." He was looking so sweet in the pictures!

Fans found the photos of Jin modeling even earlier! No wonder he was so popular for his looks.
Moreover, Jin was also studying to be an actor, and these days it is seen in his modeling as well. He has the ability to easily convey various emotions, change the atmosphere with just his eyes, and wide versatility. He looks natural in any character: "church guy," "son-in-law guy," or "a hot gentleman," "mysterious villian." Of course, Jin uses this ability according to the situation and the image of the brand or atmosphere that should be in focus.

Dispatch revealed that Jin's photos don't even need any editing!
"Jin is a face genius. Photo Correction is a strange word to him. No editing tools needed."
-Dispatch Pictorial editor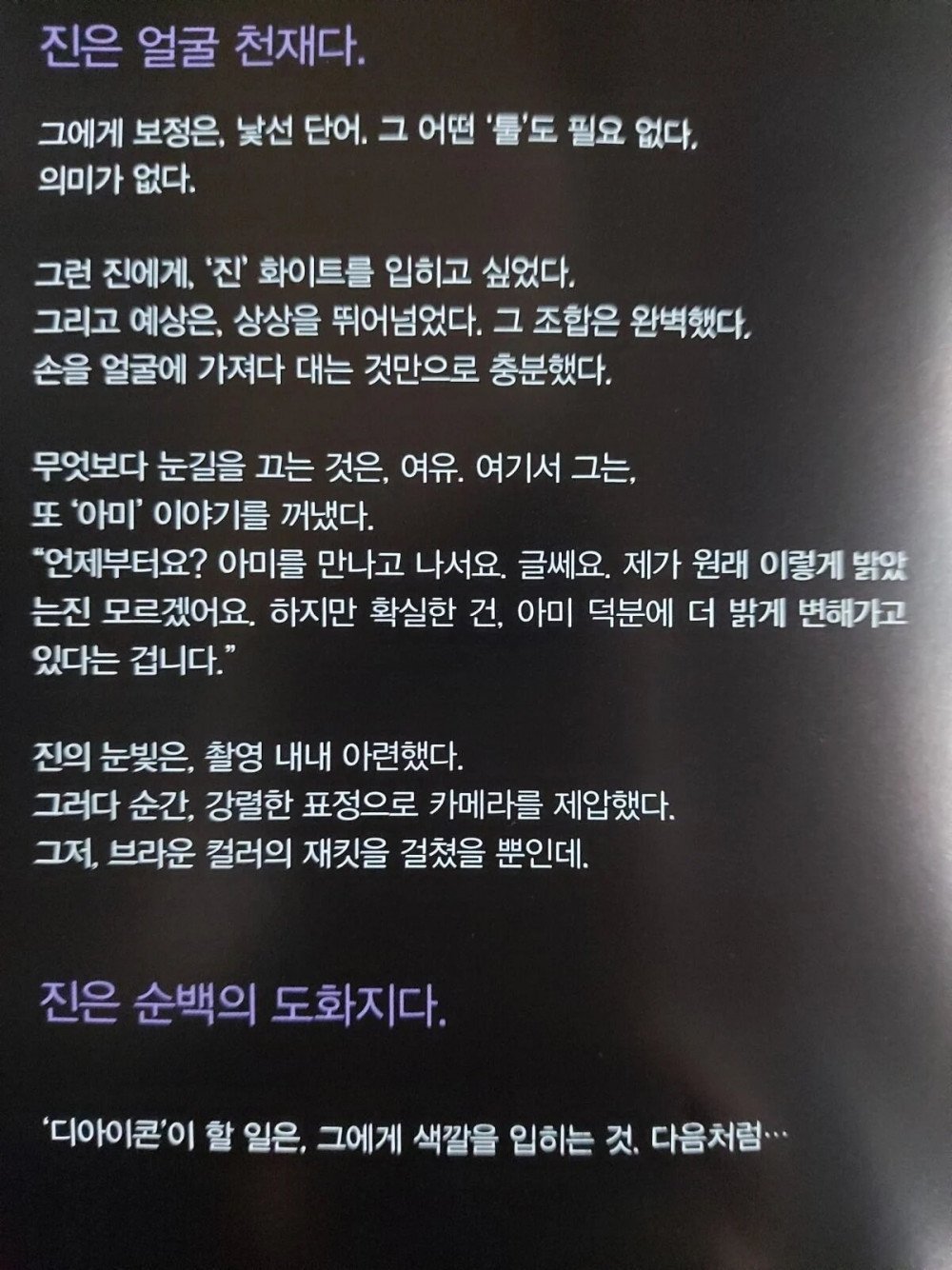 An account of fashion models news even praised Jin's modeling job for "FILA":
What's important for a model is having a look that attracts people's attention. Even in this matter, Jin is absolutely the jackpot! Jin is known as the guy with the perfect body: tall, wide shoulders, long neck, slim waist, wide hips, and long legs. All of it naturally makes Jin stand out without any effort. He is able to look amazing even in the most ridiculous clothing!
Let's look at Jin being the perfect model with his unique elegance:
He also has a great sense of fashion; here's the look Jin styled himself! This one photo made him trend #10 Worldwide in under 10 minutes after the release. A born model!