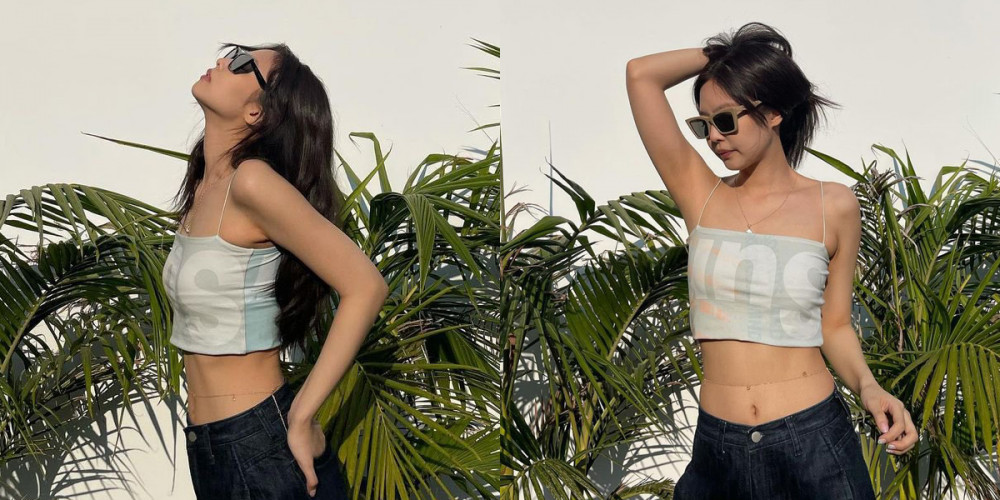 Back on June 29, BLACKPINK's Jennie spent time answering fans' questions via 'V Live' chat!
Fans had a chance to talk with Jennie about various casual topics, ranging from food to music, hobbies, and more! Check out some of her answers, below.
Q: Unnie, do you like firm peaches or watery peaches??? I'm only gonna eat ones you eat...
A: Ah, you're talking about peaches.... As a true fan of peaches, I don't discriminate. The fact that I'm eating firm peaches right now is not a secret.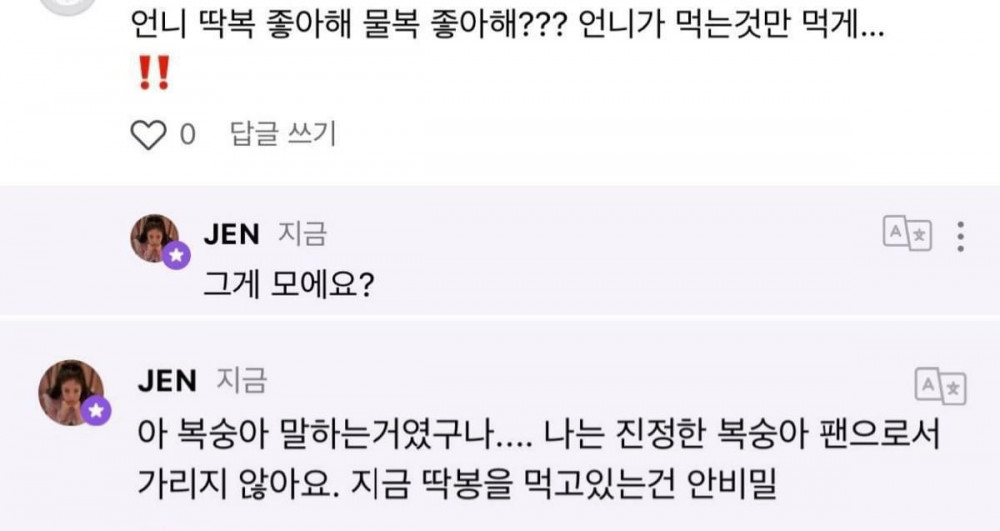 Q: Do you like mint chocolate?
A: Yep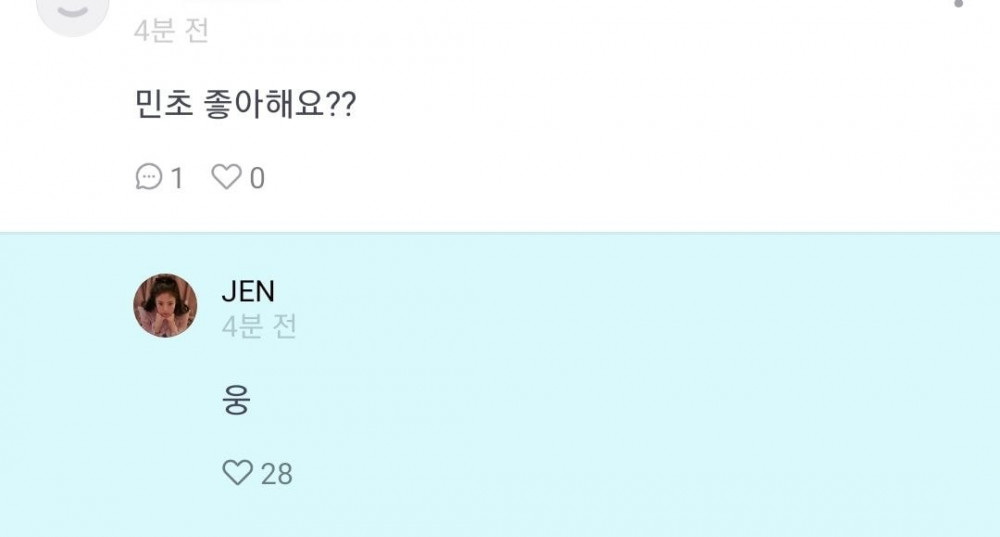 Q: What type of tea do you drink most often? Cutie?
A: She says she drinks vanilla tea with oat milk.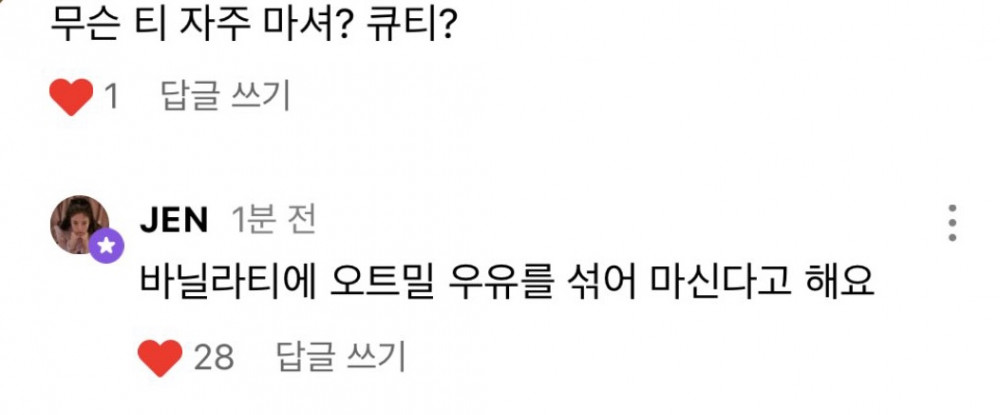 Q: Are you good at eating spicy food??
A: Not at all. I eat kid level.

Q: Is it okay... to wait for JenTube..
A: I'll upload JenTube videos once social distancing restrictions are lifted. In truth, I'm having a lot of thoughts about it because there are many restrictions on what we can film due to the pandemic. There are a lot of videos I couldn't upload TT. I'm trying to find the best solution so I would appreciate it if you wait patiently.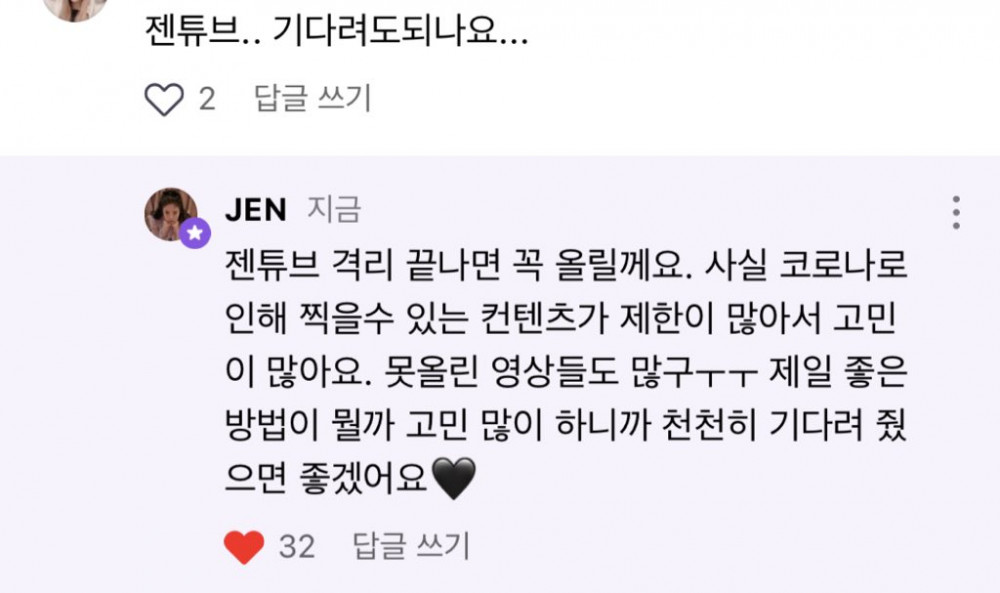 Jennie: "I think I finally got to most of the questions. I haven't eaten yet, but since it's raining I'll probably have something warm. I am currently watching the drama 'Beyond Evil' on Netflix. But I haven't finished it yet so please don't spoil anything. I am listening to Brockhampton albums a lot these days. My newest hobby is horseback riding! I can't really show you anything yet since I'm still in the very beginning stages. All Blinks with exams coming up, I'll be cheering for you. For me, I'm happy when I can talk with Blinks like this. I'll do my best to upload more YouTube videos soon. Don't worry about me, be careful out in the rain today, and I miss you (heart)."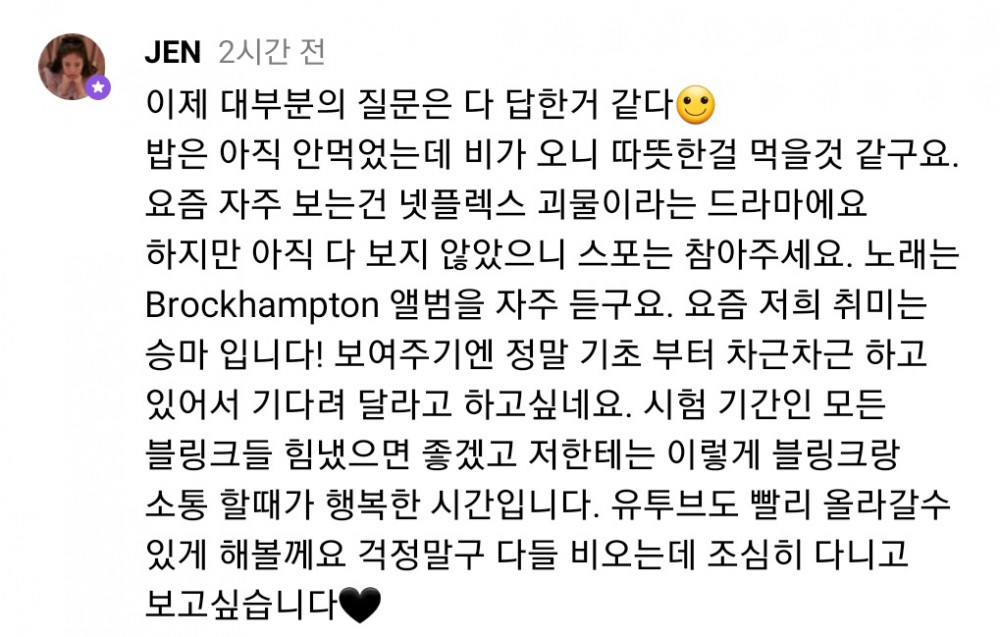 Did you learn something new about Jennie from any of the above answers?