"I'm the special leader of this world, the angel who lost his wings, Leeteuk!" Super Junior's Leeteuk turned 38 on July 1. Here are just five reasons why fans love Leeteuk, the angel who fell from the sky!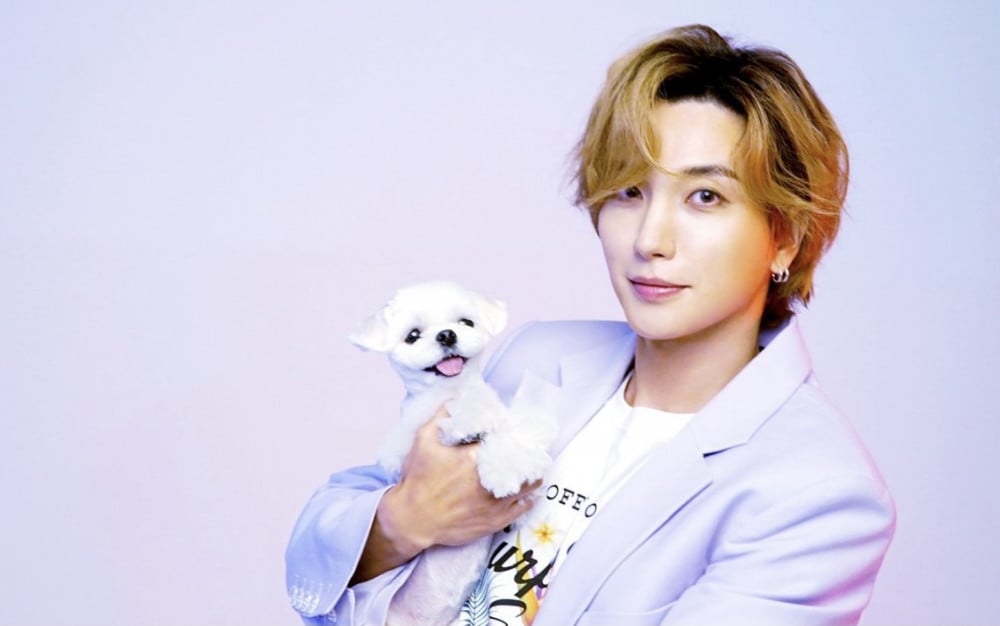 1. The Nation's MC… or MC Disease?
Super Junior members are known for having two jobs: being idols, and comedians. From his debut, Leeteuk was part of many variety shows, most notably Strong Heart, hosted by Kang Ho-dong, which propelled his start! Leeteuk is known for being one of South Korea's most reliable MCs, who can turn nearly anything into a hosting opportunity.
However, Leeteuk's hosting ability is also a double-edged sword. He often mentions how he ends up hosting when talking to his dog, Shimkoong, even when he's home alone. Shindong gave him the nickname of "attention-seeker" during Black Suit promotions in 2017. Don't worry; ELFs want to give you all the attention you deserve!
2. Not Eunhyuk: SJ's Hidden Ace
Despite being on opposite ends of the team's self-identified visual ranking, Leeteuk and Eunhyuk are often mistaken for one another because of their similar physiques by reporters, earning them the nicknames of "Not Leeteuk" and "Not Eunhyuk."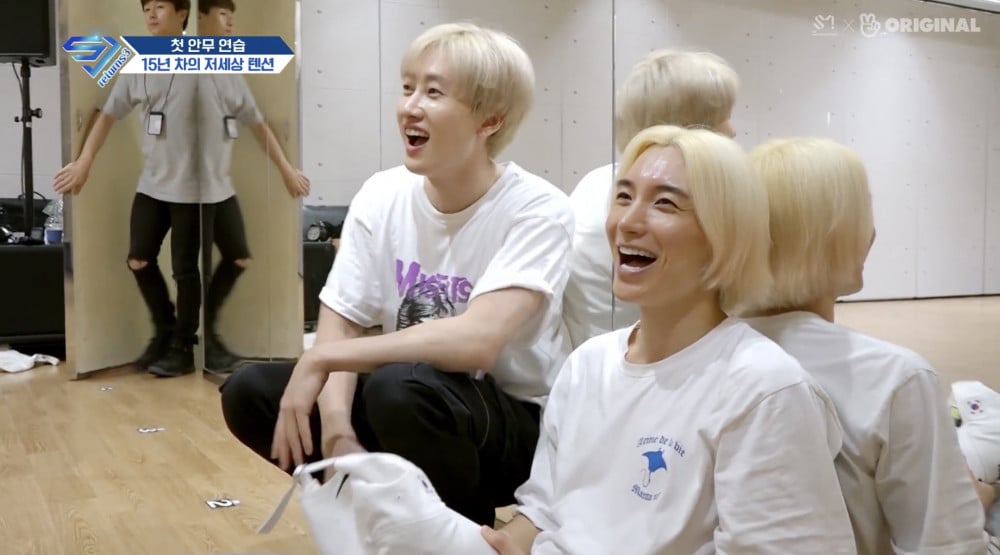 Though Eunhyuk is Super Junior's main dancer, Yesung has mentioned that when he first entered SM, Leeteuk was one of the best dancers among the trainees, who still left an impression on him no matter how many years passed.
Leeteuk is more known for hosting than being an idol, but don't forget that singing and dancing is his first job!
3. # 1 Content Creator
Nearly all the Super Junior members (even some that have left the group) have YouTube channels — save for Yesung, who adamantly refuses to start one — but Leeteuk has one of the most active channels. He frequently has live-stream broadcasts, where fans can see a more natural, unedited version of Leeteuk compared to the professional version of himself he shows on TV.
Check out this hilarious cooking challenge he hosted on his YouTube channel with D&E!
4. Relatable Stingy Spending
Of the Super Junior members, Leeteuk is definitely one of the highest earners with a jam-packed schedule. Still, old habits die hard, and even though most of the members rose to the top from humble beginnings, Leeteuk is known as the group's penny pincher! When Shindong was Leeteuk's manager for a day, he made sure to bring a large bag for Leeteuk to take home the complimentary tissues, snacks, and drinks stocked in waiting rooms. No matter how big of a celebrity Leeteuk is or how beautiful his house is, he's just like the rest of us when it comes to free stuff.
5. The Leader who protected SJ for 16 years!
Ultimately, Leeteuk is arguably one of the strongest leaders in K-pop groups, facing scandals, accidents, and lawsuits during Super Junior's career. Especially with a team who says that "there are some of us who are less crazy than others, but none who aren't crazy," it's astonishing how such a group of mismatched people could stay as a group for so many years.
Heechul often says that if their birthdays had been switched, and he had been the oldest member, the group would have been a disaster without Leeteuk's leadership. Eunhyuk, who had taken the role of the interim leader during Leeteuk's military service, was very grateful for all his hard work.
Maknae Kyuhyun has also repeatedly said that Leeteuk is the hyung he respects the most throughout his time with Super Junior. One of his favorite memories is how he hugged him when they received their first win with "U," since Kyuhyun joined the group later on and felt like an outcast.