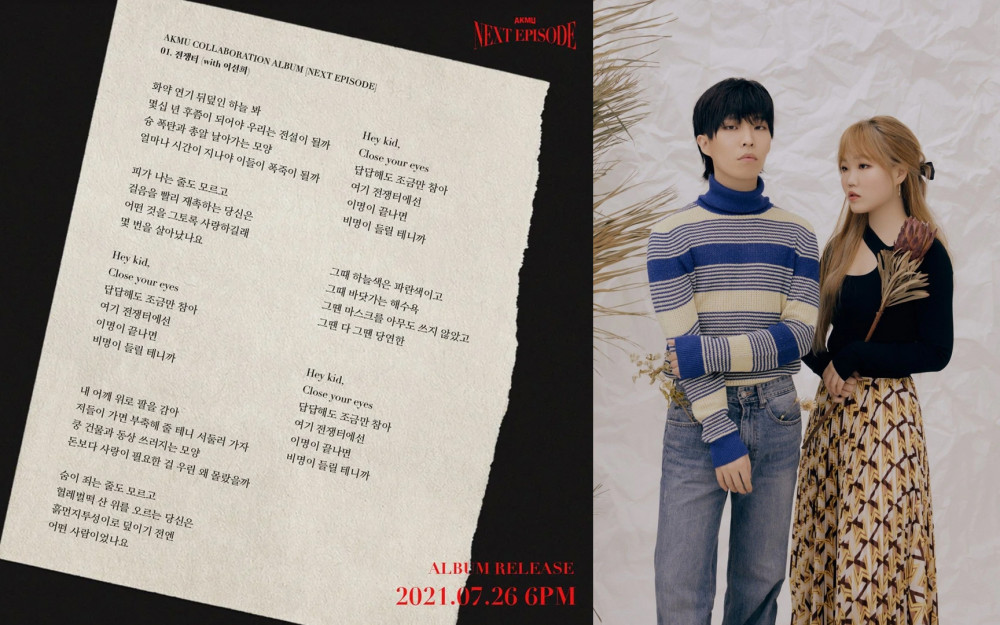 AKMU (Akdong Musician) has dropped a new lyric teaser for their upcoming collaboration album.
The teaser is for the track "Warzone (with Lee Sun Hee)," a highly anticipated single that should present a beautiful harmony between AKMU and the legendary female singer.
The lyric teaser released on July 20 at midnight KST, shows the dark realities and tragedy of war. The part of the lyric reads, "Look at the sky covered with gunpowder and smoke, after how many years would we become legends. The way bombs and bullets fly, after when will they turn into fireworks?"
As reported, every track from AKMU's new collaboration album 'Next Episode' will have a music video.
Stay tuned until the release on July 26 KST!