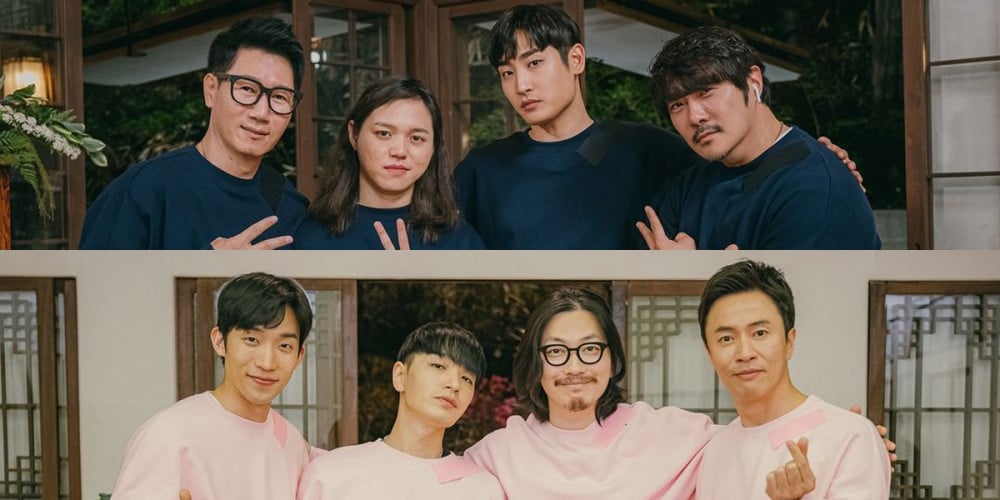 According to media outlet reports on June 9, Yoo Jae Suk's latest 'Hangout With Yoo' project group 'MSG Wannabe' will be releasing their debut single on June 19!
Back in spring of this year, Yoo Jae Suk began holding auditions for his brand new 'Hangout With Yoo' music project as the producer Yoo Ya Ho. Through a series of auditions and vocal battles, Yoo Ya Ho has chosen his favorite top 8 contestants as the final members of the project vocal group, 'MSG Wannabe'!
The members of 'MSG Wannabe' include: Ji Suk Jin (going by the stage name Byuloo-G), Kim Jung Min (Kim Jung Soo), Simon D (going by his real name Jung Ki Suk), KCM (Kang Chang Mo), actor Lee Dong Hwi, actor Lee Sang Yi, Wonstein, and Parc Jae Jung!
While little is currently known about 'MSG Wannabe's debut single, viewers can definitely look forward to more details each week on MBC's 'Hangout With Yoo'. A crew of legendary K-ballad hitmakers are expected to participate in 'MSG Wannabe's debut album.
Meanwhile, Yoo Jae Suk gave birth to project groups such as SSAK3 and Refund Sisters through his ongoing Saturday variety program, 'Hangout With Yoo'.