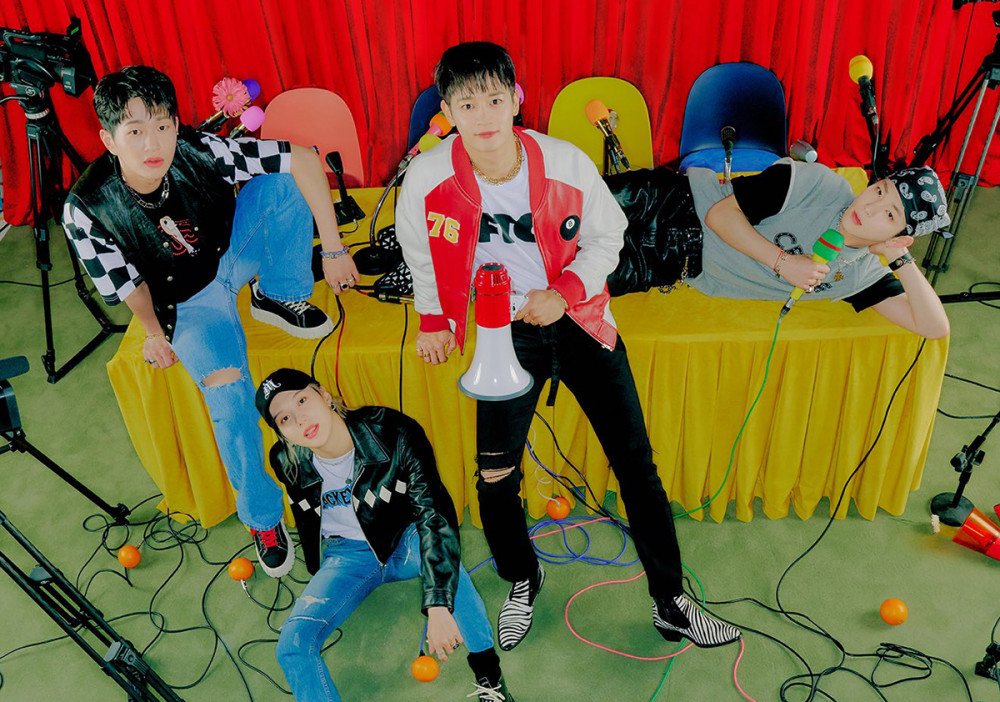 SHINee will be returning as 'Superstar's for their upcoming Japanese mini album comeback!
Set for release this coming July 28, SHINee's brand new Japanese mini album 'Superstar' contains a total of 5 tracks - the title track "Superstar", two additional Japanese-original songs "Closer" and "Seasons", as well as the Japanese version of "Don't Call Me" and the Korean version of "Atlantis". The mini album will be available in: first press limited edition A (photo edition), first press limited edition B (movie edition), four limited edition solo versions for each of the members, plus a regular edition.
For their latest set of jacket images posing at a rather chaotic press conference, the SHINee members appear in front of the press to declare that they are officially "Superstar"s, causing a scene with their carefree attitude.
Look forward to SHINee's comeback in Japan with "Superstar", coming soon!