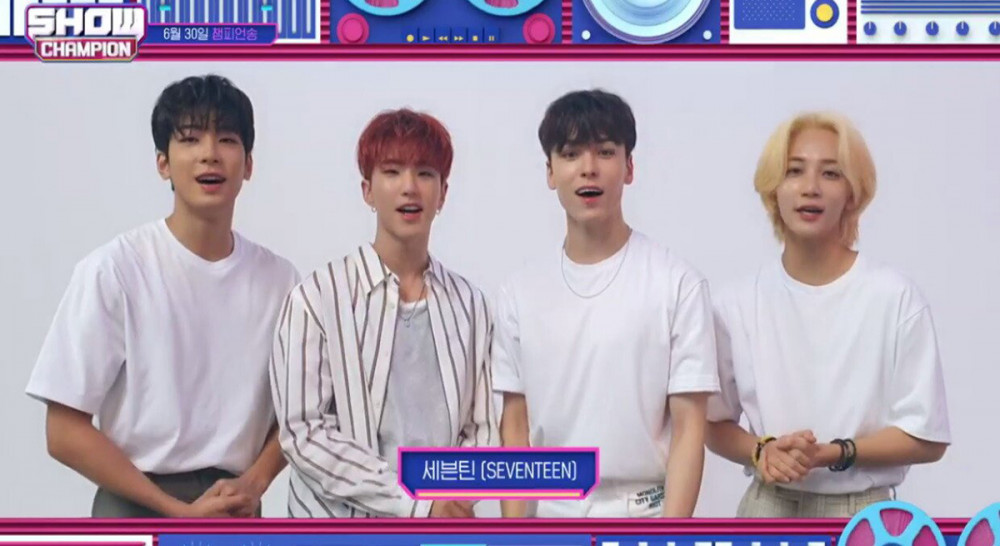 Seventeen have snagged their second #1 trophy with their latest comeback title track, "Ready to Love"!

The June 30 broadcast of the MBC M weekly music program 'Show Champion' featured a half-year special, recapping performances by various artists from 2021 so far. For this week, the 1st place nominees included Seventeen's "Ready to Love", TWICE's "Alcohol-Free", Jang Bum Jun's "As You Wish", Brave Girls's "Chi Mat Ba Ram", and BamBam's "riBBon". In the end, Seventeen's "Ready to Love" was announced as the winner!
This marks Seventeen's second music show win with their 8th mini album title track, following their #1 win on 'M! Countdown' last week. To thank fans for their second win, Seventeen appeared with a pre-recorded message at the end of 'Show Champion', greeting viewers with bright smiles after wrapping up their mandatory quarantine.
Congratulations, Seventeen!