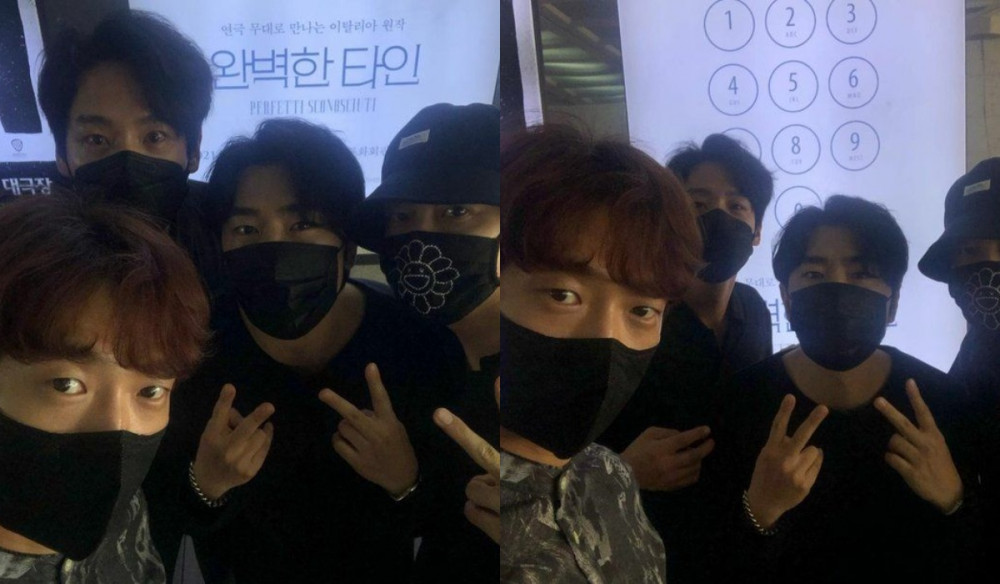 Rain and Seven showed their support for actor Lee Si Uhn's play 'Intimate Strangers'.

On June 6th, the veteran singer took to his personal Instagram to show his support for the actor. With several pictures of himself, Seven, and actor Kwak Si Yang at the theater, Rain wrote, "Amazing...Si Uhn. A person looks the best when he takes on challenges and perfects himself. #Intimate Strangers"
Rain also updated the casting board of the play, showing his warm support for his friend. Lee Si Uhn then replied to the post with a heart emoji.
Play 'Intimate Strangers' is based on the Italian film 'Perfect Strangers', telling the story of 7 old-time friends playing a game at the dinner table. Lee Si Uhn plays the character 'Cosimo'.