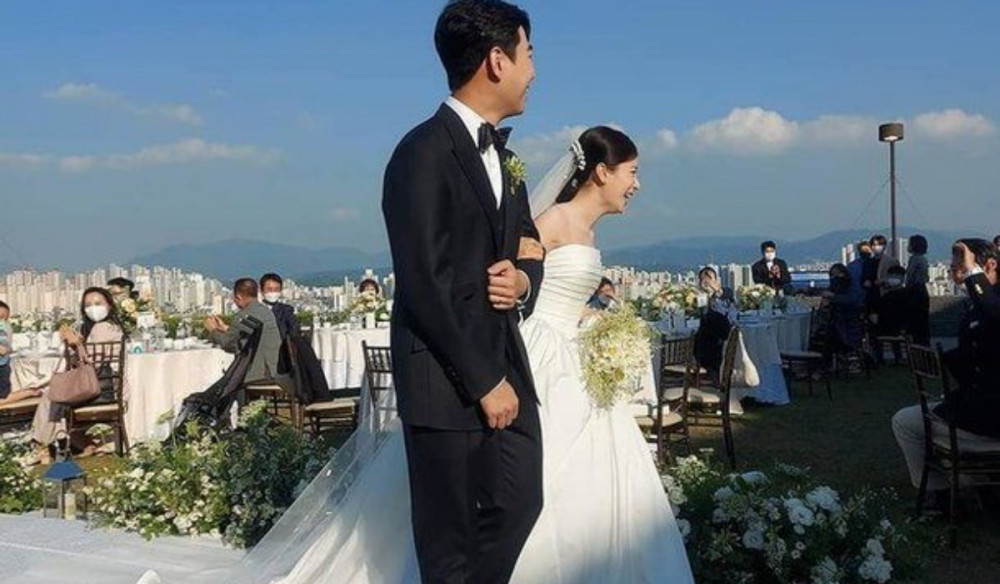 Singer Ben's gorgeous outdoor wedding ceremony was revealed.

On June 7th, producer Park Kyung Jin took to Instagram to congratulate the newlyweds after attending the singer's wedding. With a heartwarming message wishing her the best of luck, pictures of Ben's beautiful outdoor wedding ceremony were revealed.
In the revealed pictures, singer Ben and president Lee Wook of the humanitarian organization W Foundation were seen walking down the aisle beautifully decorated outside. The couple has previously announced their wedding to be held in August of last year, however, they had to postpone the ceremony due to the pandemic.
Congratulations to the newlyweds!