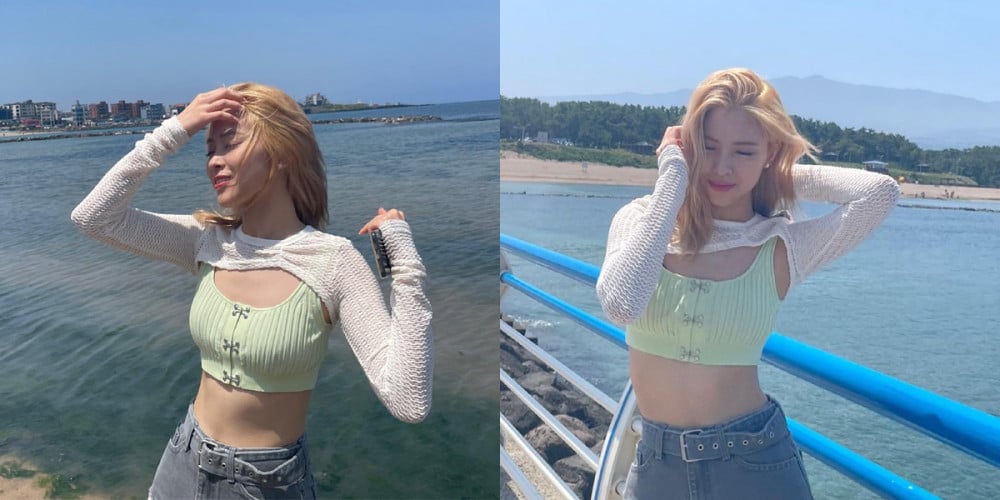 Netizens were shocked to see ITZY's Ryujin in her recent Instagram photos, taken on Jeju island!
Many felt that compared to her "Wannabe" and "Not Shy" days, Ryujin has lost a good amount of weight, including in her cute baby cheeks. They complimented how much more mature and lovely she looks, and also praised her stylish summer beachside look!
Some comments included:
"She has no belly fat whatsoever..."
"She's my 'Wannabe'~"
"These pics are perfect for motivation to go on a diet TT."
"She looks freaking gorgeous..."
"Ryujin's visuals have peaked lately."
"Ryujin baby where's your baby cheeks TT."
"She looks a lot thinner but still muscular."
Check out Ryujin's cool summer look from ITZY's recent Jeju island trip, below!