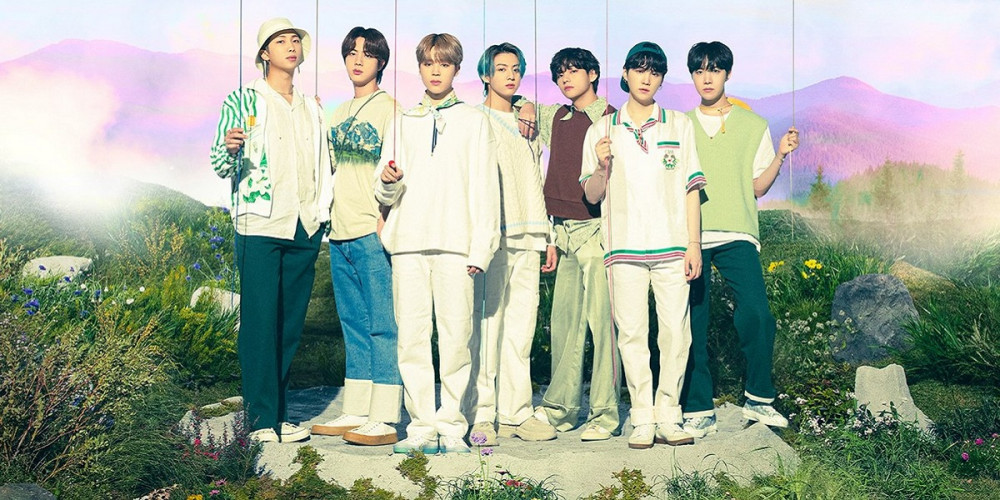 On a recent online community forum, netizens discussed the rare occasion of BTS performing with female dancers, in their recently held 'BTS 2021 Muster' concert. In response to seeing female dancers on stage with the BTS members, netizens had many different responses, most of them reacting in surprise at the unfamiliar scene.
Posting the photo below, the forum user wrote, "Sigh...f**k, I wish I could at least dance like a squid next to them."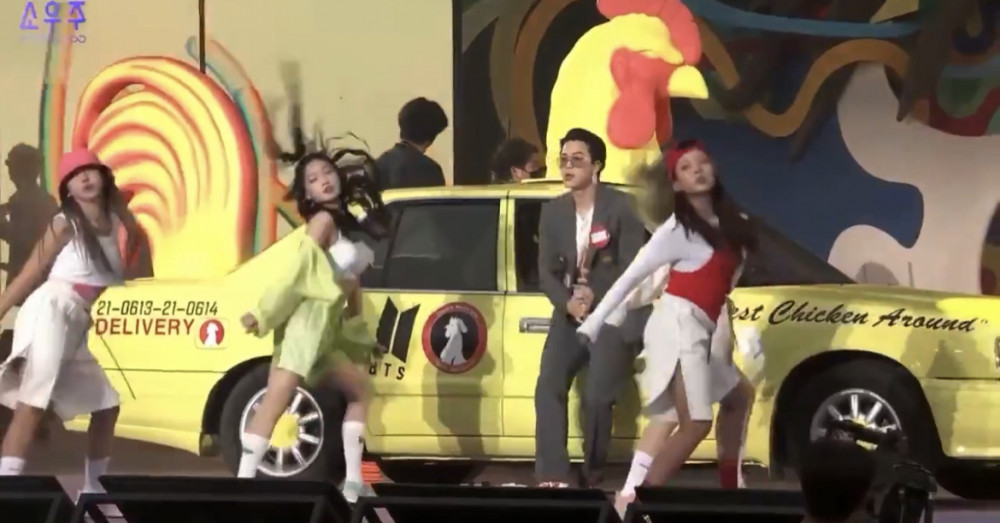 Some of the netizens' responses included:
"It's true that it was kind of awkward because it's a picture that's not seen often Lolll maybe a little unfamiliar...that kind of feeling? Lolll "
"This [big reactions from fans] is why Big Hit doesn't put in female dancers often...aside from 'ON', does it even make sense to only have female back dancers only once, as artists entering their ninth year?"
"There seemed to be young kids on the stage too, and the song had such nice and lively beats so having a wide range of back dancers like that made the stage really fun."
"These jealous kids...this is the kind of atmosphere where jealous feelings are coming up, but are trying to be suppressed Lolll "
"I was too amazed by Jimin's rap, so the dancers didn't even enter my vision range."
"This performance had a different vibe to it. Because there was a mix of female and male dancers, there was a different kind of charm that was never seen from them before..."
"BTS are really known to not use female back dancers...Other male idols have a lot of performances where they use female back dancers, but BTS really doesn't...That's why I was suddenly so surprised and shocked."
"It's true that they did use female back dancers before, and I've seen them with a foreign female back dancer. But today, it's true that I was taken aback a little. It's that feeling where 'the forbidden' seems to have been shattered."