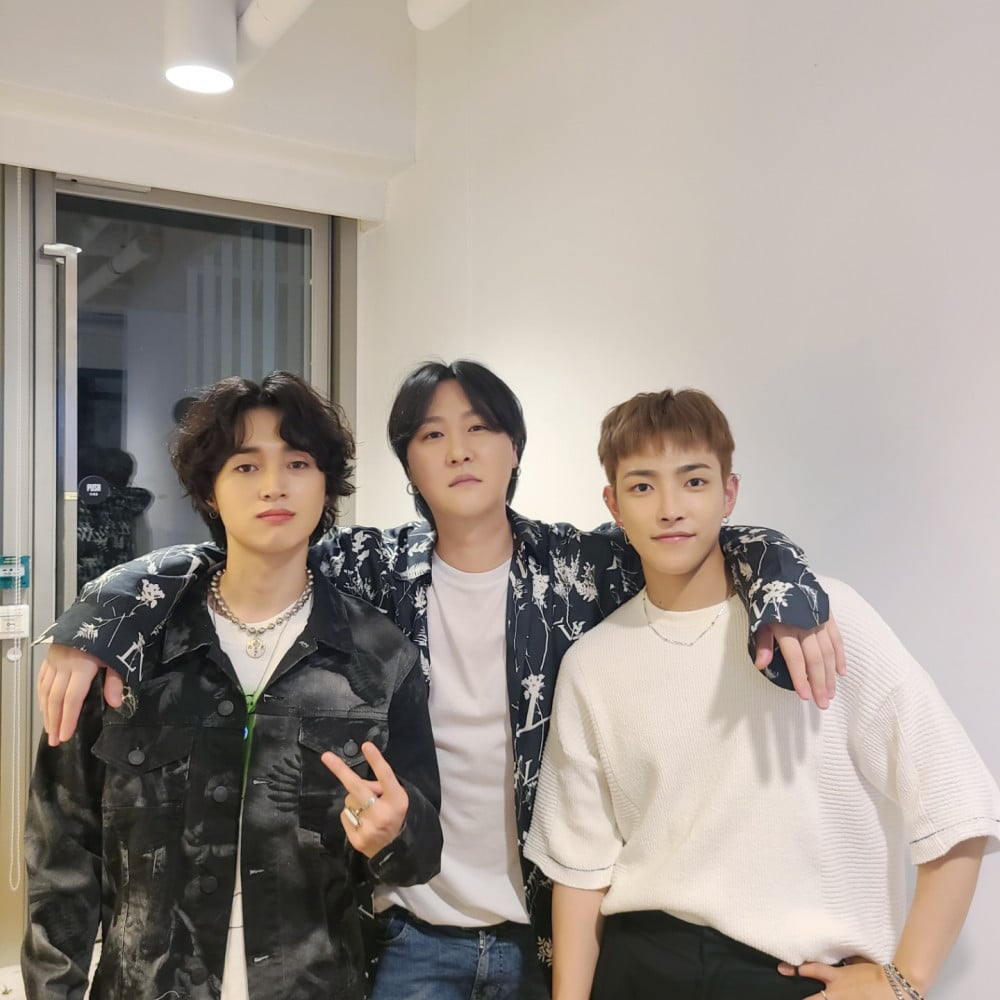 Recently, KQ Entertainment's main producer EDEN, solo artist MADDOX, and ATEEZ member Hongjoong guested on the radio show NAVER NOW.
As it is known, this trio spends a lot of time together during producing the songs!During the show, they shared a lot of details about their experience together!
As part of this long conversation, EDEN also gave details on the story behind ATEEZ's songs.

EDEN said the story behind ATEEZ's music is based on the ATEEZ members' true experience or environment in which ATEEZ members grow up. They do interview about it. They adapt it and put some of it to the storyline and express it in music.

Hongjoong, on the other hand, said that one of the ATEEZ members wanted to learn how to produce songs and HJstarted teaching him. Who do you think is Hongjoong's new student?
Source: