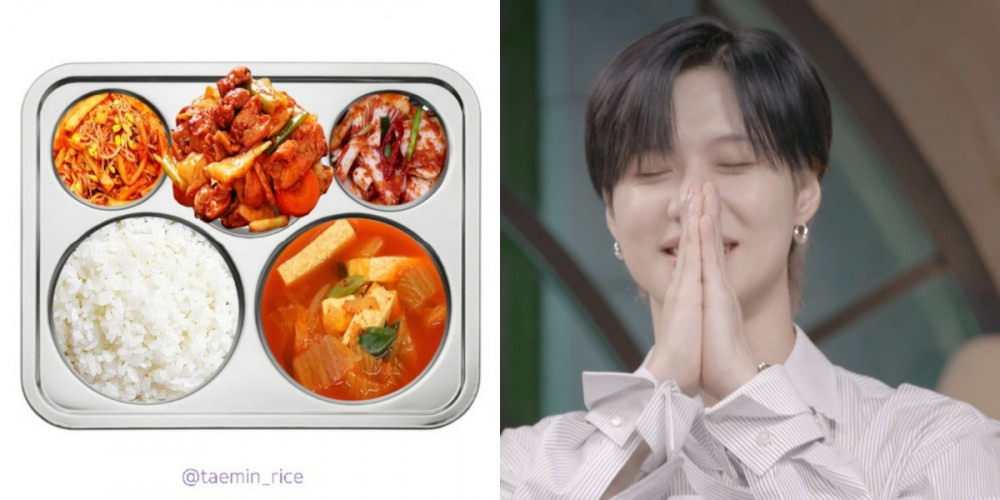 Korean netizens reacted to international K-pop fans fighting over fan accounts dedicated to posting daily meals of enlisted idols on Twitter.

A Korean netizen's tweet about international K-pop fans made its way around the Internet. The viral tweet says, "I saw some international K-pop fans calling military meal accounts creepy and other international K-pop fans defending the account calling those people noobs. They literally said 'how old and how long have y'all been stanning K-pop that you've seen this type of account for the first time. Stfu and wait until your group goes to military' lol What have K-pop exported.."
As the tweet went viral, many Korean netizens shared their reactions online saying:
"Lol I guess the new fans didn't know the military publicly posts the meal plans"
"Omg those defenders are literally Koreans lol Asking how old they are lmao"
"It's hilarious to me seeing international fans fighting over the Korean military haha"
"The quoted tweets are all super funny too. I can't"
"So this is creepy while posting information of celebrities' outfits isn't? lol"
"Are they really international fans? They have mastered Korean culture lmao"
"I don't understand what's creepy about this. Those accounts are just photoshopping food pictures for entertainment."
"Nothing is creepy about this. Eat Krispy instead and chill."