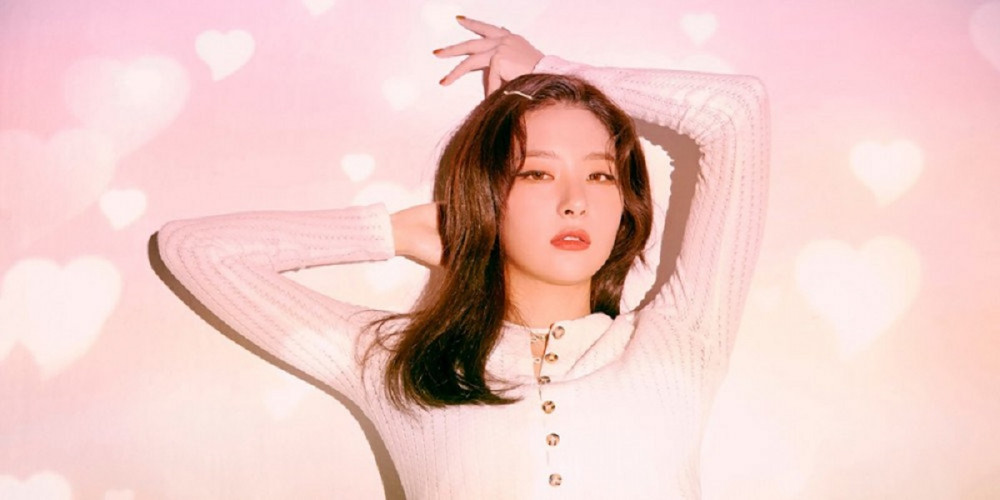 Red Velvet's Seulgi will be making her MC debut with Naver NOW's show 'Seulgi.zip'.
This will be Seulgi's first time taking on the role of an MC, since her debut. On this live talk-show, Seulgi will invite guests and fans to a comfortable space, and talk about many different topics, having a concept of 'having fun'.
On the June 1st broadcast of 'Seungi.zip', Seulgi stated, "In order to avoid feeling nervous, I made sure to eat my vitamins, but I am more nervous than I thought I would be". She continued and said, "I will show you different and honest sides of me, through this show".
Seulgi also shared her outfit of the day, stating, "First impressions are important, so I contemplated a lot on what I should wear today. Today's concept for my outfit is 'the first day to work'. I matched my shoes with my shirt, and added a statement bracelet and necklace."
On the first episode of 'Seulgi.zip', the aespa members appeared as the first guests. When greeting the aespa members, Seulgi told them, "Stamina is the most important, so you guys have to eat a lot of delicious foods", and showed her special heart for her junior singers.
'Seulgi.zip' will be broadcasted on Naver NOW, every Tuesday and Thursday at 10PM KST.