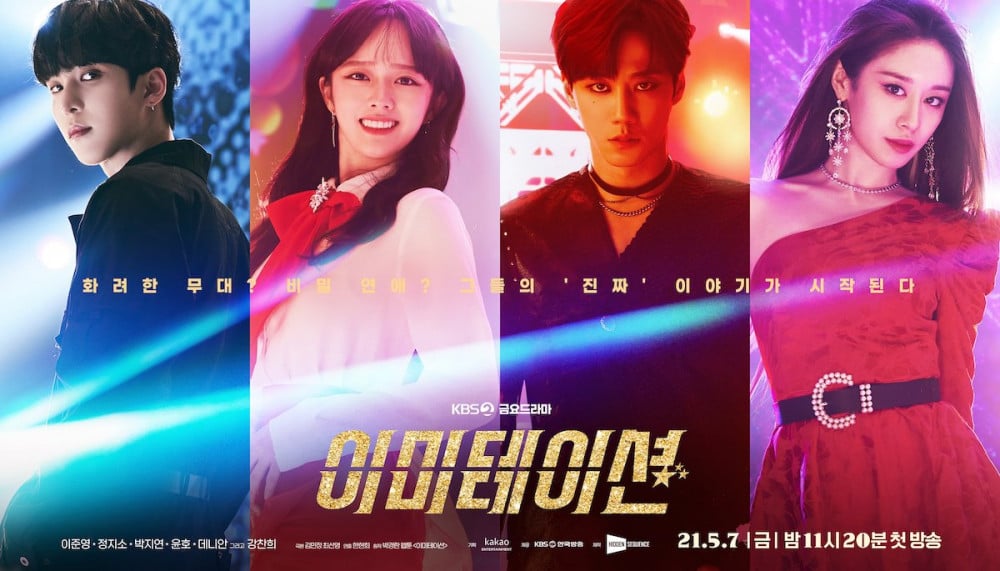 KBS2's Friday night drama series 'Imitation' officially broke the lowest drama rating record in major broadcasting station history on June 11.
Episode 6 of 'Imitation', aired this week, recorded an average viewership rating of 0.7% during its first half, and 0.4% during its second half. The drama has now formally set an all-time new record at 0.4% for the lowest ever major broadcasting station series.
Previously, the lowest ever drama rating record was 0.7%, held by MBC's 'Dae Jang Geum Is Watching' (aired between 2018-2019). In second place, KBS2 drama 'Welcome' boasts a record of 0.9% for its lowest rating, while in third place, KBS2's 'Lovely Horribly' had its lowest rating at 1.0%. In 2017, KBS2 series 'Manhole' recorded its lowest viewership rating at 1.4%.
Meanwhile, KBS2's 'Imitation' stars Jung Ji So, U-KISS's Jun, Jiyeon, ATEEZ's Yunho, SF9's Chani, and more, and deals with the lives of fictional K-Pop idols behind the scenes.