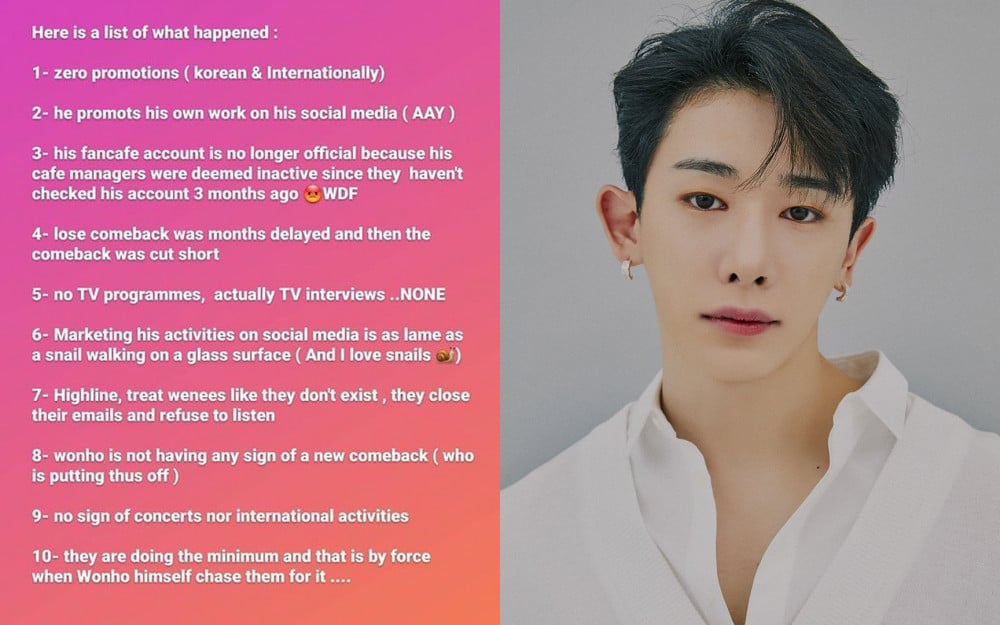 On June 21, Wonho's fans have banded together in an attempt to have better support for their favorite artist.
The fans have trended the hashtag #WONHO_DESERVES_BETTER as his fan cafe no longer became an official account as the cafe managers were not active in it. This has been an ongoing issue that Wonho's fans have been voicing as they believe that Wonho's agency is not doing a proper job in marketing or promoting the artist.
One fan listed up the issues and shared them on social media as the other fans have been gathering together to raise their voice to be heard.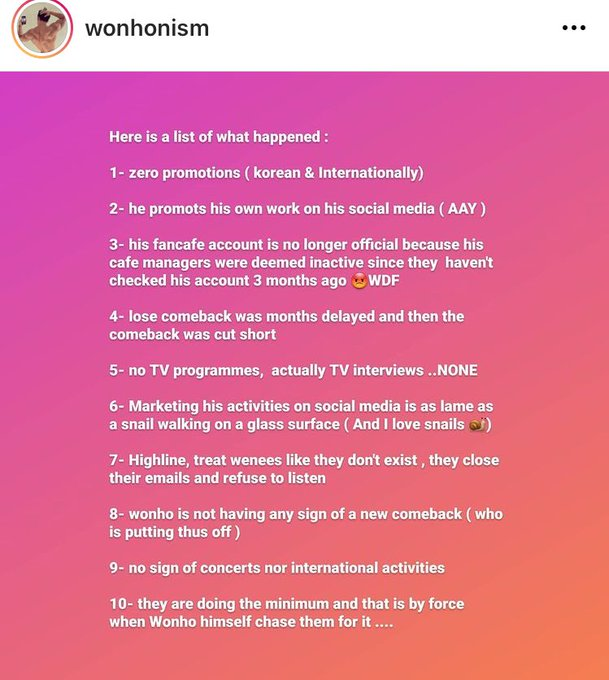 According to one fan, Wonho has not been promoting in South Korea as well as overseas and has been doing his own promotions through his social media. After Wonho left MONSTA X, he has not been given proper activities as fans were not able to see him appear on any programs.