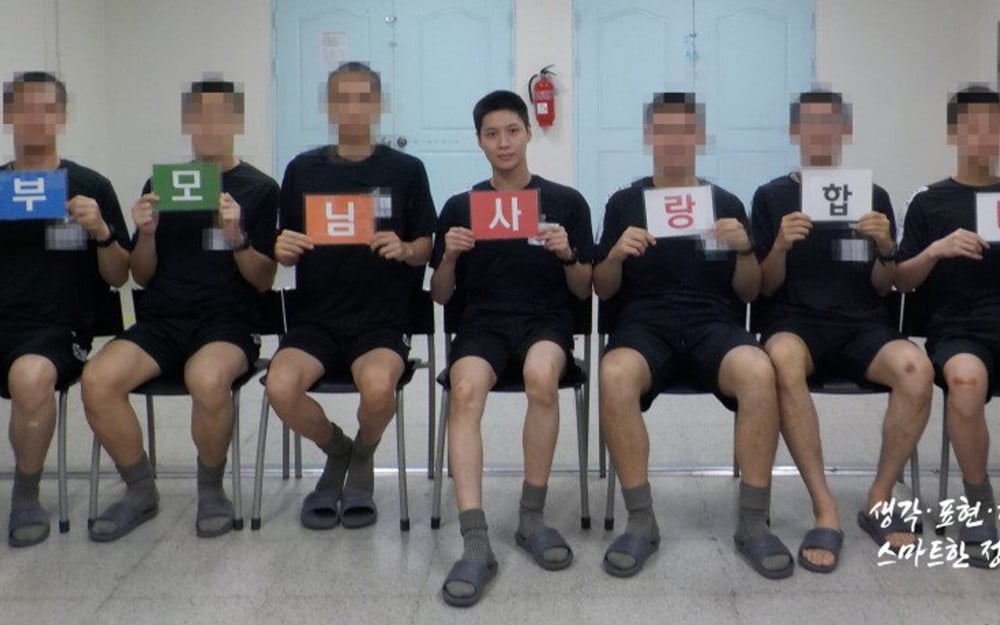 On June 15, the Korea Army Training Center revealed photos of their brand new recruits, and Taemin was among them. In the photo, the SHINee member and his fellow soldiers each held up a sign that spelled out the message, "To our parents, we love you."

After the photo was released, many fans took it to social media and online communities to share the news of Taemin after his enlistment. When they saw the photo of Taemin, many were worried that he had lost more weight since entering the training center.

Netizens commented, "I thought he would put on some pounds since he's at the training center but he got skinnier," "He's so thin," "He's still a baby in my opinion," "Taemin, why are you so skinny?" "He looks so young," "Omg a middle schooler is in the army," "He's the smallest out of all of them," "I can't believe he's in the army still even though I see his phtoos," "He's so cute," "I feel he hasn't grown since the time of his debut," "Please come back now," and "Hope he gains more weight...he's so skinny."
Meanwhile, Taemin officially enlisted on May 31 KST, and following basic training, he'll be serving in the military band. His discharge is due in November of 2022.