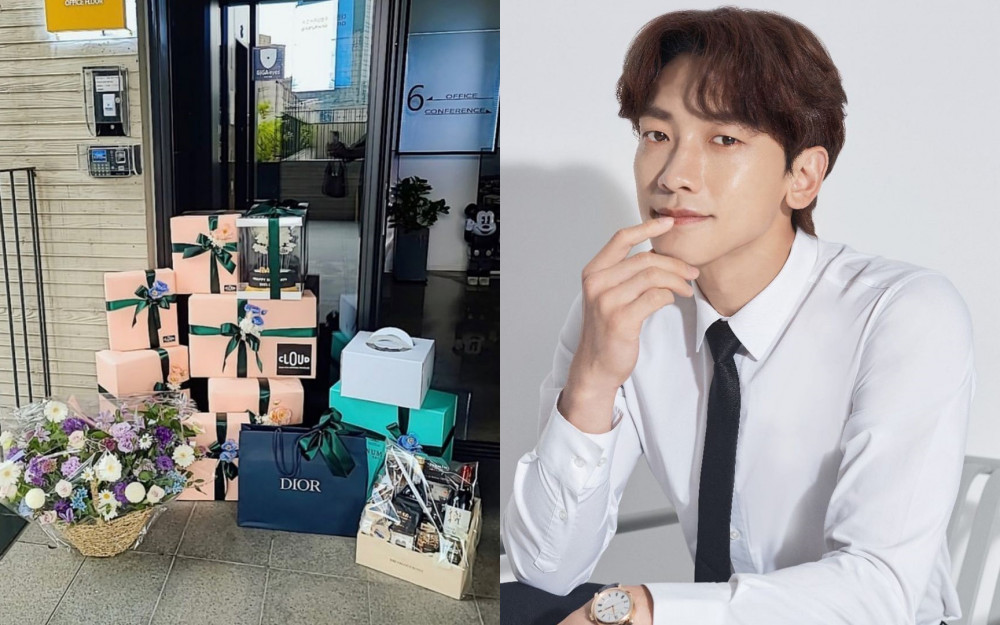 Rain celebrates his 39th birthday on June 25 this year.
He has become successful as a singer, songwriter, dancer, actor, and record producer and has gained many fans during his career in the entertainment industry.
The singer continues to receive much love as fans still send him luxurious gifts on his birthday. On June 24 KST, Rain posted a photo on his Instagram with the captions, "Oh wow~~~thank you all my fans who have given me these for my birthday." In the photo that was uploaded, there are various gift boxes along with a flower basket that is stacked in front of his company entrance.
After receiving these high-end gifts, Rain took to his social media, where other celebrities also congratulated the singer. The gifts included luxurious brands such as Dior and expensive-looking wine along with a cake.
Many were impressed with the gifts that Rain still gets certifying his popularity even to this current day. Netizens commented, "Happy birthday," "You must be happy to receive these gifts from fans," and "I can imagine how thankful he must be."