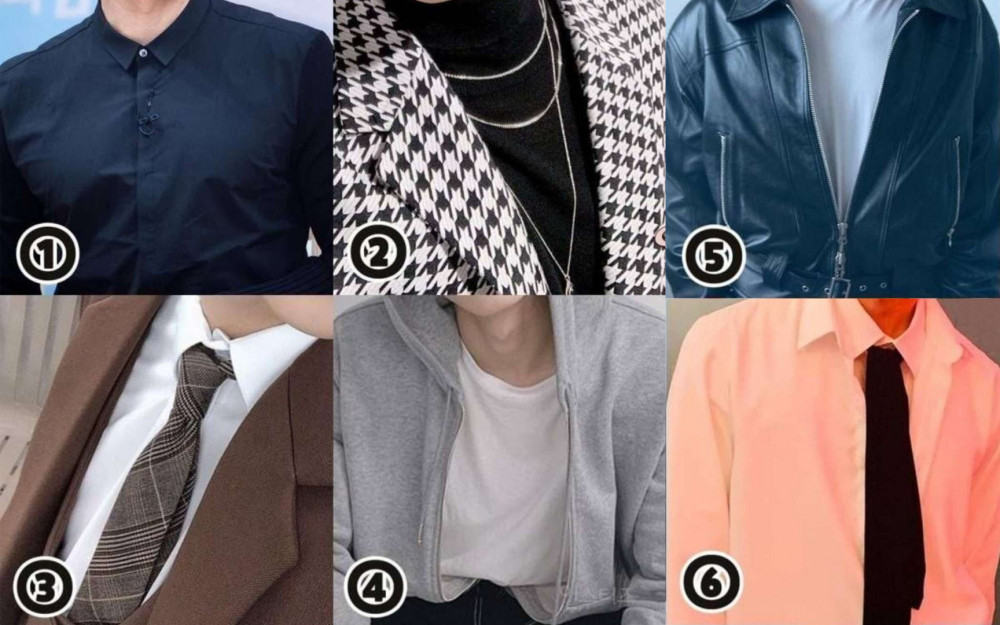 Recently, there has been a trend in Korea, in which netizens chose their celebrity boyfriend just by looking at their fashion styles and selecting the clothing that they prefer the best.
The polls are shared on various social media platforms as well as online communities where netizens are presented with photos of various male clothing, which they would select the fashion style of the celebrity they would go on a date with.

From number 1 to 12, select the fashion style of your choice and see which celebrity you would end on a date with!
Find out who's behind each number below.

1. J.Y. Park
2. Mingyu
3. Subin
4. Cha Eun Woo
5. Jo Se Ho
6. Song Kang
7. Seo Kang Joon
8. Lee Ho Chang
9. Kim Young Dae
10. Choi Joon
11. Jay Park
12. Doyoung