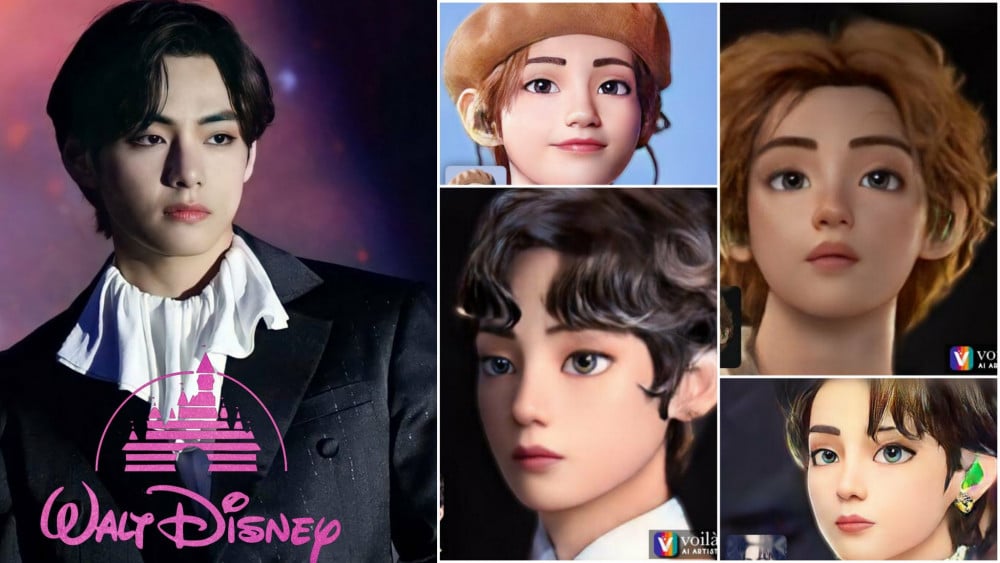 Recently, AI-generated Disney avatars of idols gained a lot of traction, and BTS's V was the Prince Charming that stole everyone's breath away! Popularly nicknamed by fans as 'Adonis,' V's strong visuals reflected on his avatars and made fans go crazy!


ARMYs were seen giving a shout-out to Disney studios to design a character inspired by V. The idol is often praised by Koreans for his 'National Treasure visuals' and has often been used as a muse by famous photographers and painters.

V resembled Prince Eric in some pictures and Jack Frost in the others.


V aka Kim Taehyung, can make OSTs from scratch, act, do voice-overs, and his face can be used as the inspiration for designing the most beautiful animated characters. All these factors explain why V is so popular in the film-making Industry.


V's Disney counterparts were stunning but couldn't beat his real self. Netizens were seen saying that V looks more 2D and handsome than these characters.
With such top-tier visuals at his disposal, V would perfectly fit the role of a Disney prince when he returns to acting. Fans are eagerly waiting for that moment.