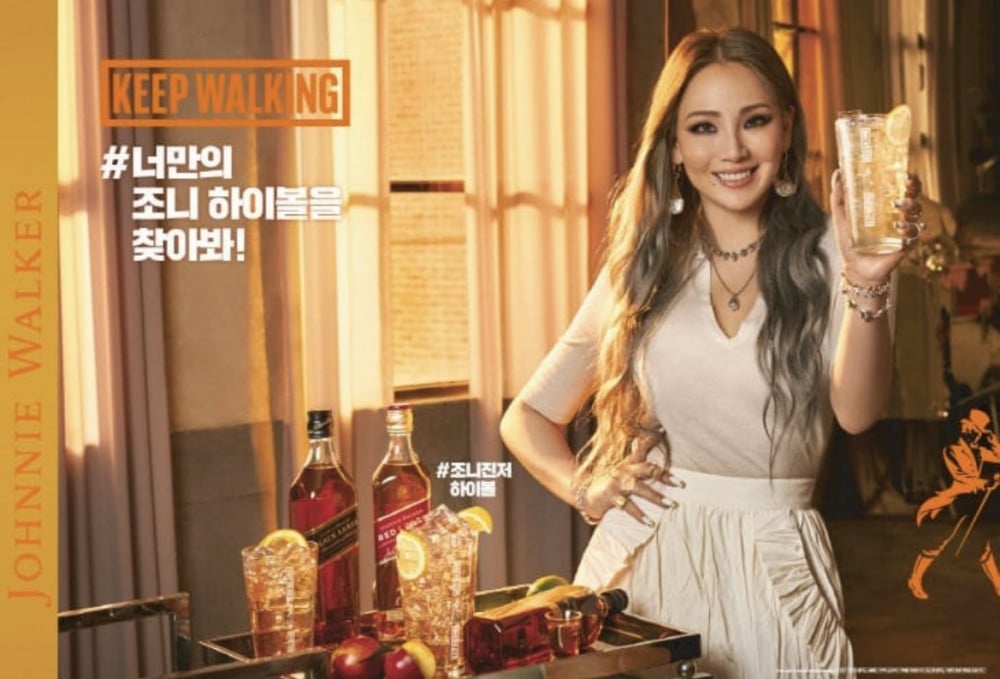 Korean alcohol company Diageo Korea announced on June 8 that Johnnie Walker will be launching a global campaign with CL. The 'KEEP WALKING' campaign will be launched in major Korean and Asian markets.

The "KEEP WALKING" campaign is part of the Johnnie Walker Global Project, designed to support those who enrich their lives through bold moves without complacency.
CL joined the campaign as Johnnie Walker's 'WALKER' as she will be the first world-renowned celebrity to participate in this global campaign. There will be more celebrities who will join this campaign.

An official from Johnnie Walker stated, "This campaign with CL is aimed at appealing to consumers looking for brands that sympathize with their values, beliefs, and tastes. We expect it to be an inspiration campaign for many through various and powerful digital video content on online and offline channels."