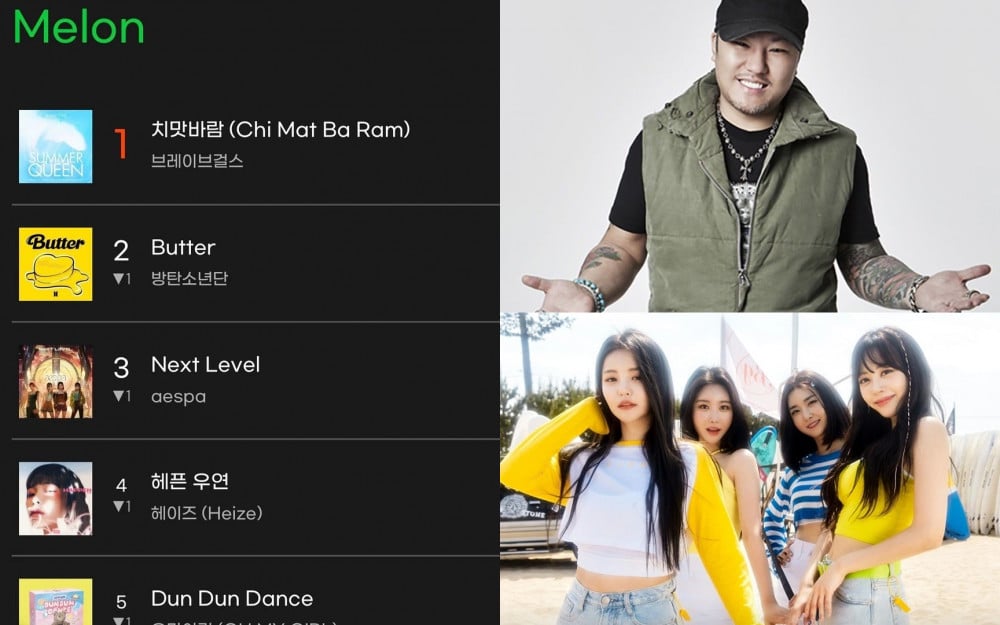 Producer Brave Brothers expressed how happy he is about Brave Girls' success with their latest album 'Summer Queen.'
On June 17, Kang Dong-Chul, better known as Brave Brothers, posted a photo on his Instagram with the hashtags "no arrogance," "No conceit," "yes humbleness," "Did you see?" "Thank you, God," "Amen," and "brave."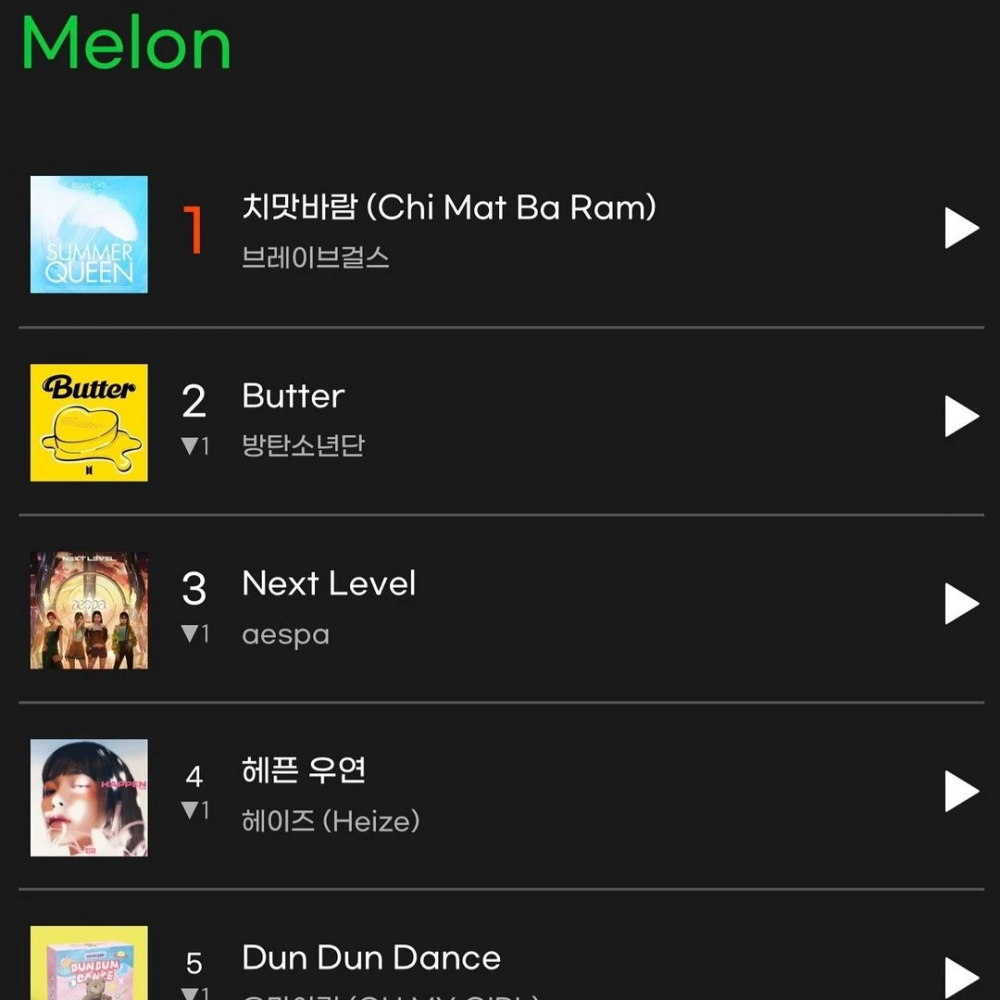 The photo showed the MelOn chart ranking of Brave Girls' new track "Chi Mat Ba Ram," ranking in at number 1, beating out BTS's "Butter." The producer continued to write, "Can I take a break now?" quickly followed by "Just kidding, I'll work hard."
Meanwhile, Brave Girls continue to enjoy their popularity as their track "Rollin'" became viral on YouTube. Since then, they have been working hard releasing new songs and taking part in various advertisements.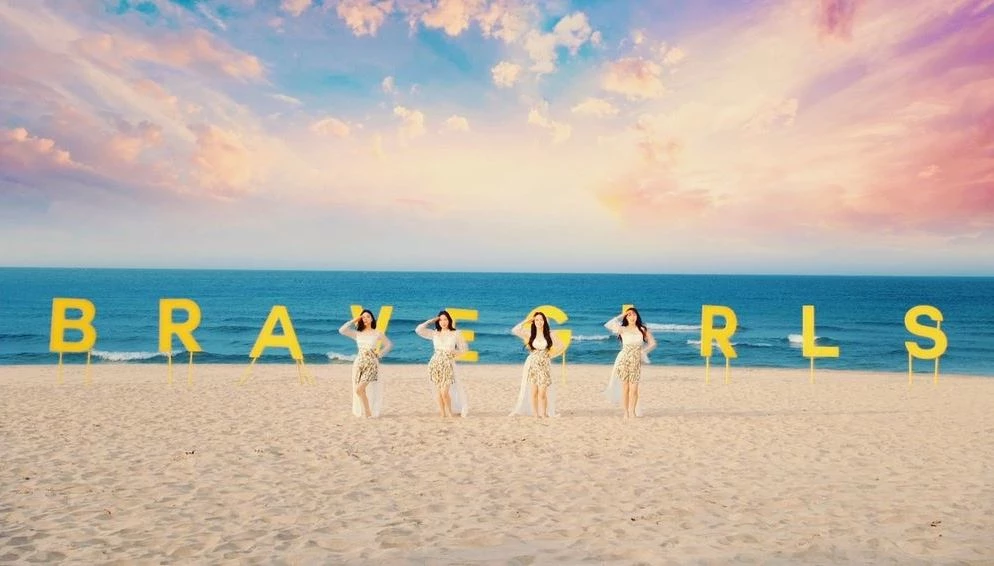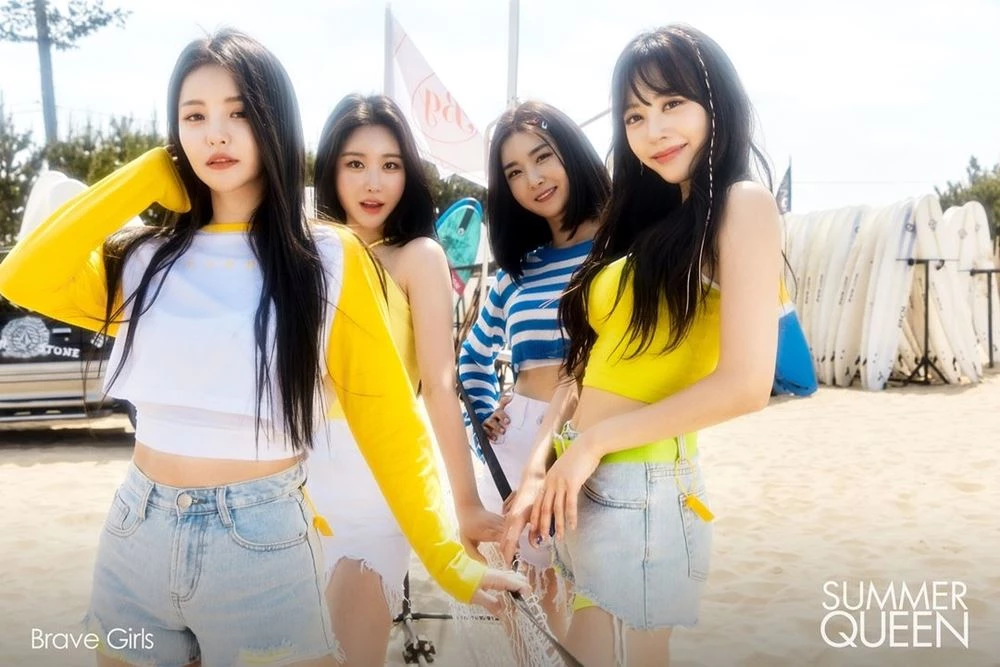 Meanwhile, Brave Girls' title track to their fifth mini-album 'Summer Queen' has topped the charts on various music sites such as MelOn, Genie, and Bugs as they are receiving much love for their new summery track.