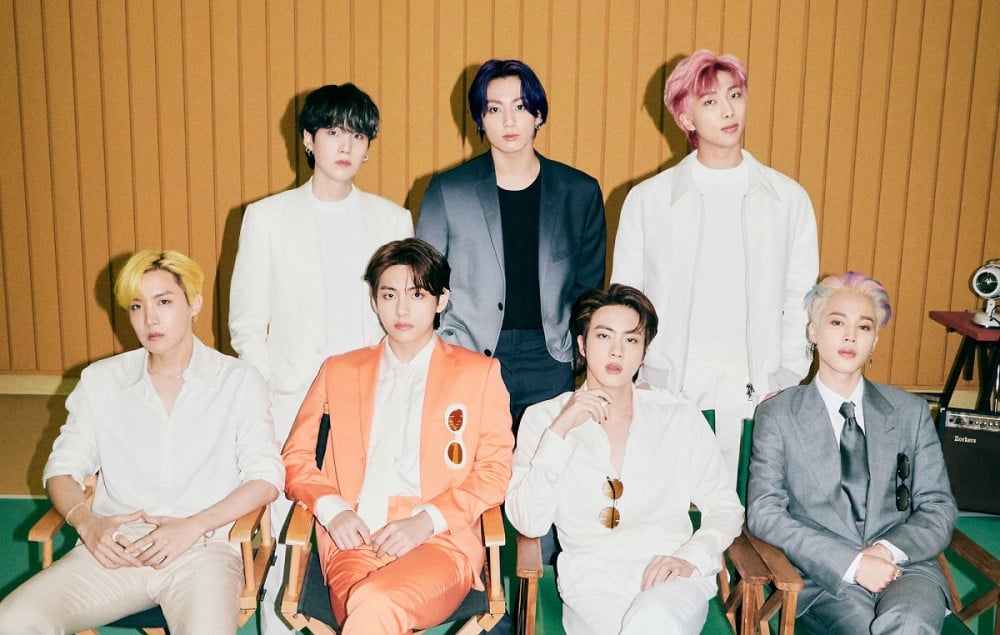 The music video for BTS' digital single "Butter" has reached 300 million views on YouTube.
On June 4 at 11:41PM KST, the "Butter" music video officially surpassed the 300 million views mark. BTS' "Butter" reached 100 million views only 21 hours after its first release, 200 million views after 49 hours, and now, 300 million views after 14 days and 10 hours. This marks their sixteenth music video to receive over 300 million views on YouTube.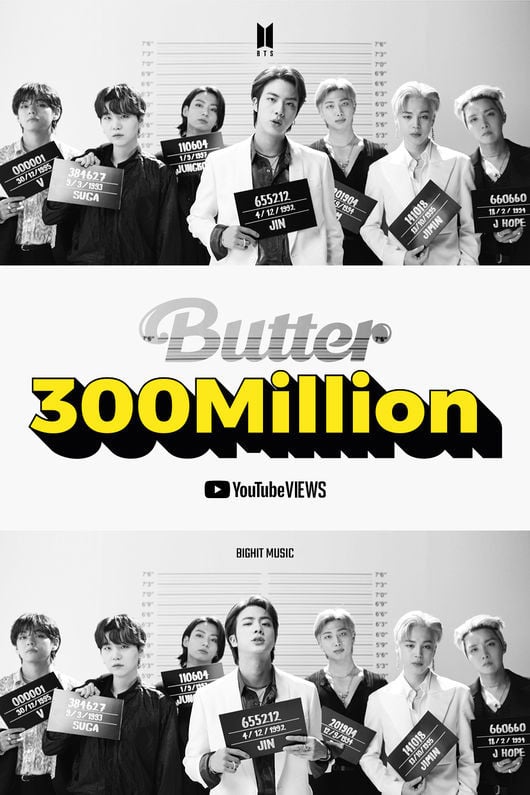 "Butter", first released on May 21, is a summer song that expresses their intentions to melt "smooth like butter" and "pull you in like no other". BTS' recent performances of their single has brought life to these lyrics, by smoothly captivating the hearts of fans from all around the world.
BTS' digital track has also recently ranked #1 on US Billboard's 'Hot 100' chart for the week of June 5. Thus, BTS has succeeded in having four of their songs rank on the 'Hot 100' chart, within a span of nine months.