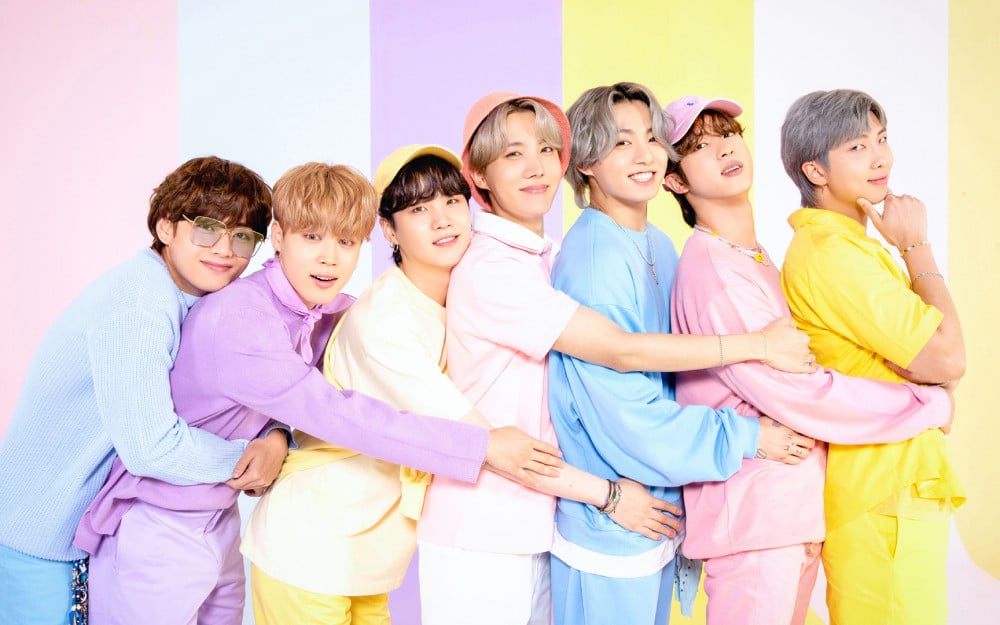 The month of June is the first month of the summer season with warm weather and much sunshine. It is also the 'FESTA' month for BTS and their fans, ARMY.
The boy group debuted on June 13, and to celebrate their debut, BTS set two weeks in June. During these days, BTS releases various materials such as family photos and never-released choreography videos to keep fans busy.
This year, BTS members took a '2021 June FESTA Exam,' in which they answered various questions about BTS and ARMY. The exam papers were also released in Korean and English for fans all across the globe to take the exam as well.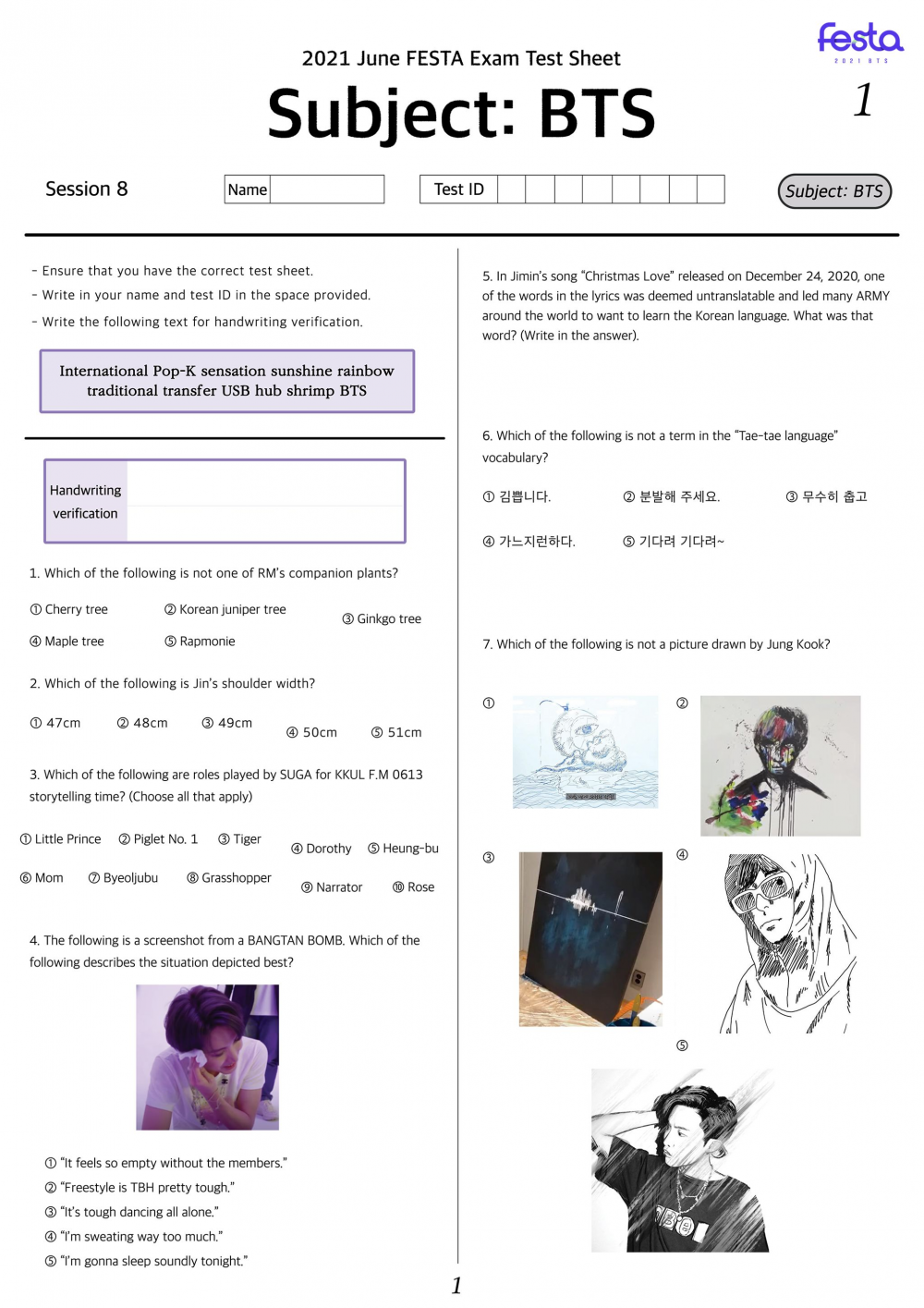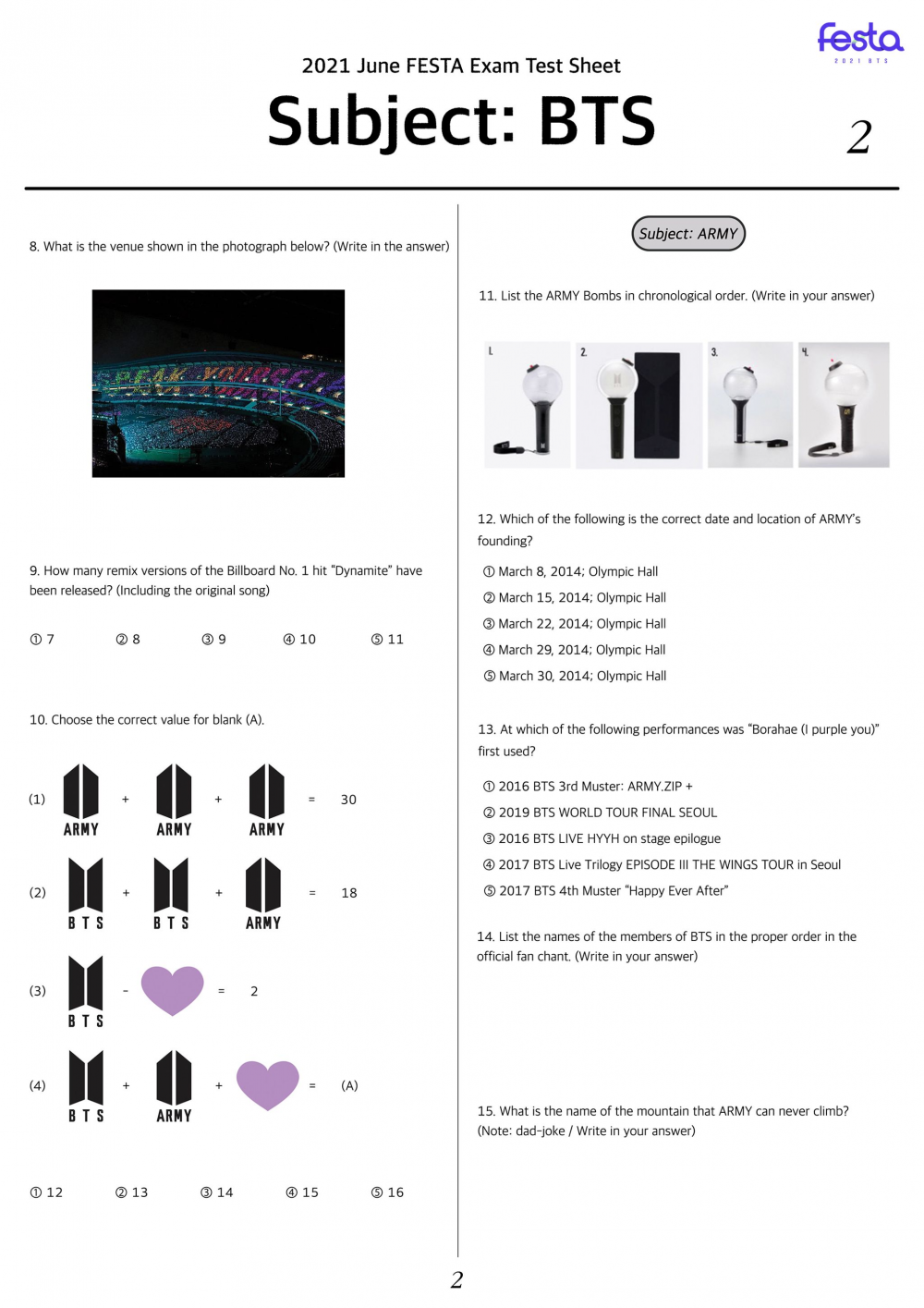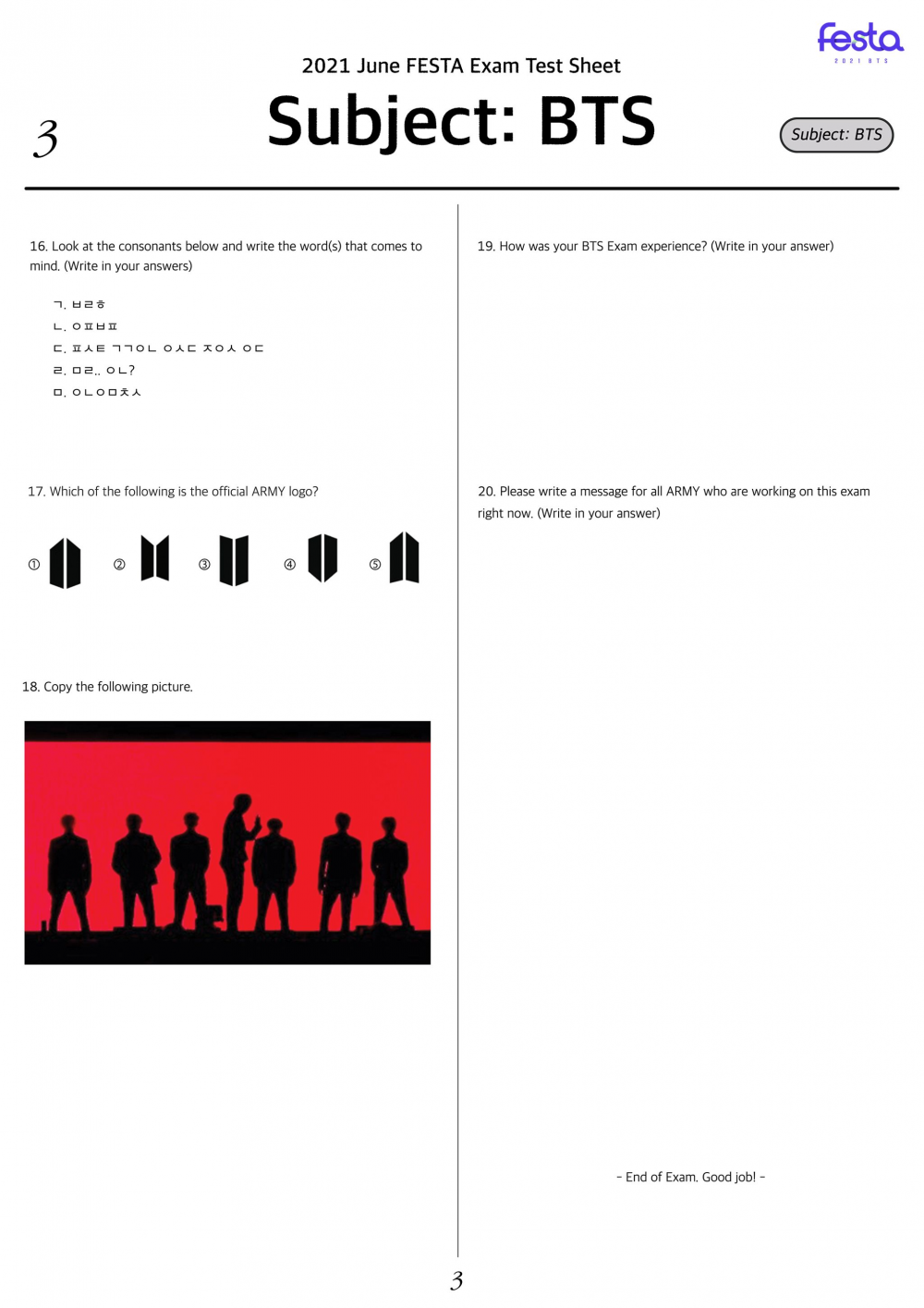 Soon after, the answer sheet was released along with the exam papers of the members. Each member took the test to their best abilities, but the highest grade was 82.5%, with all the members failing to get over 85%. In fact, only two members were able to score over 80%. However, fans were impressed as the questions that were given were more difficult than expected.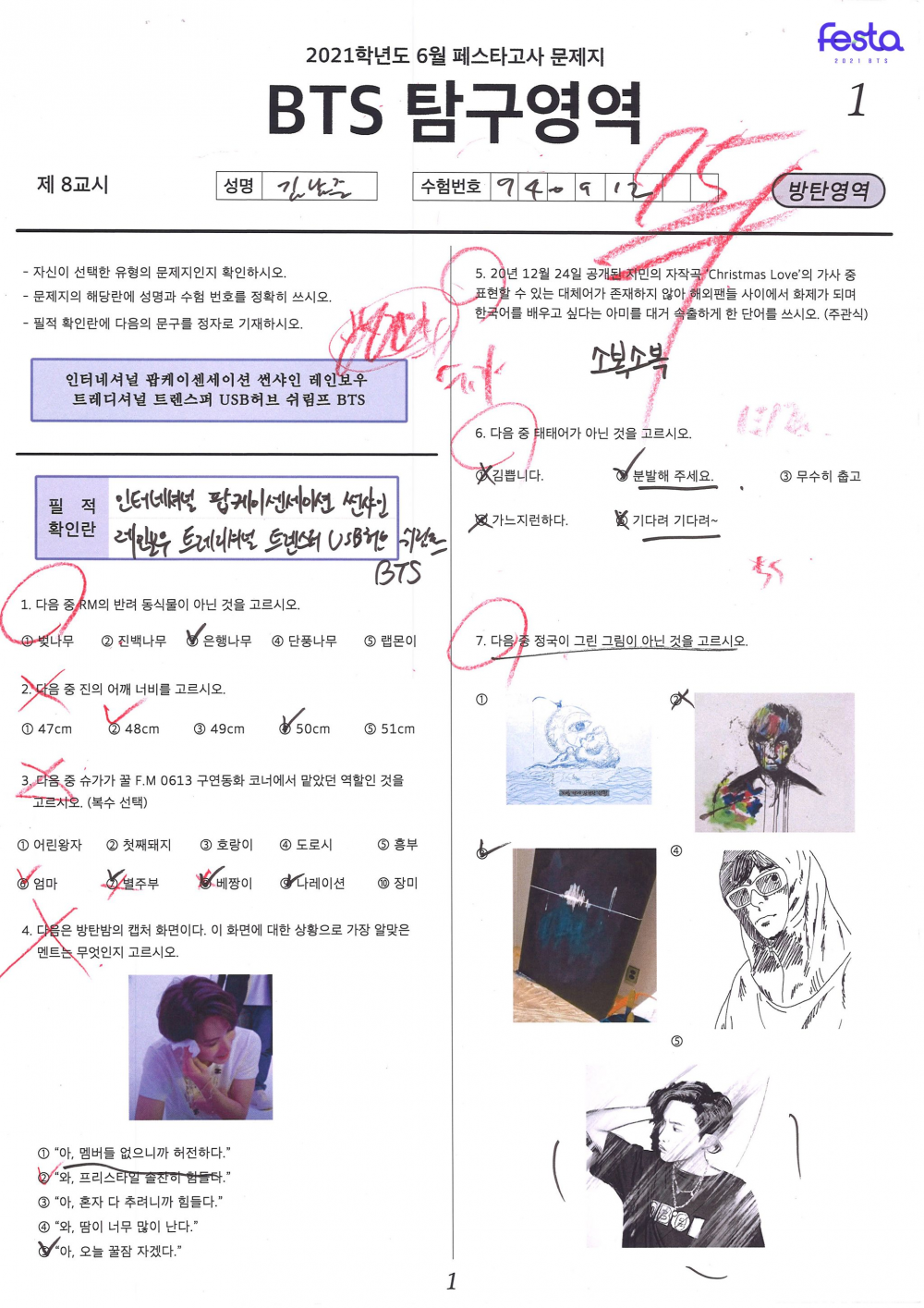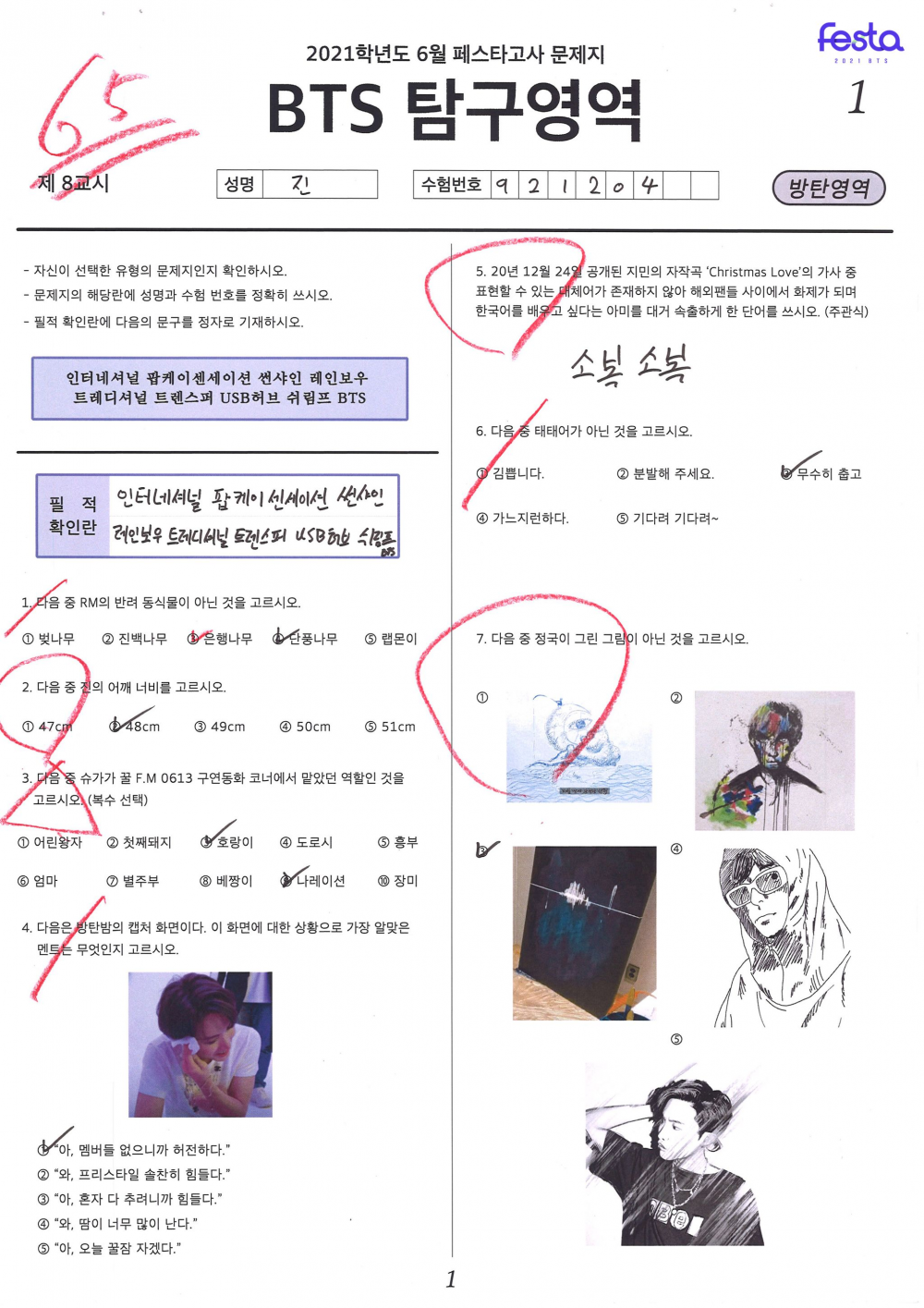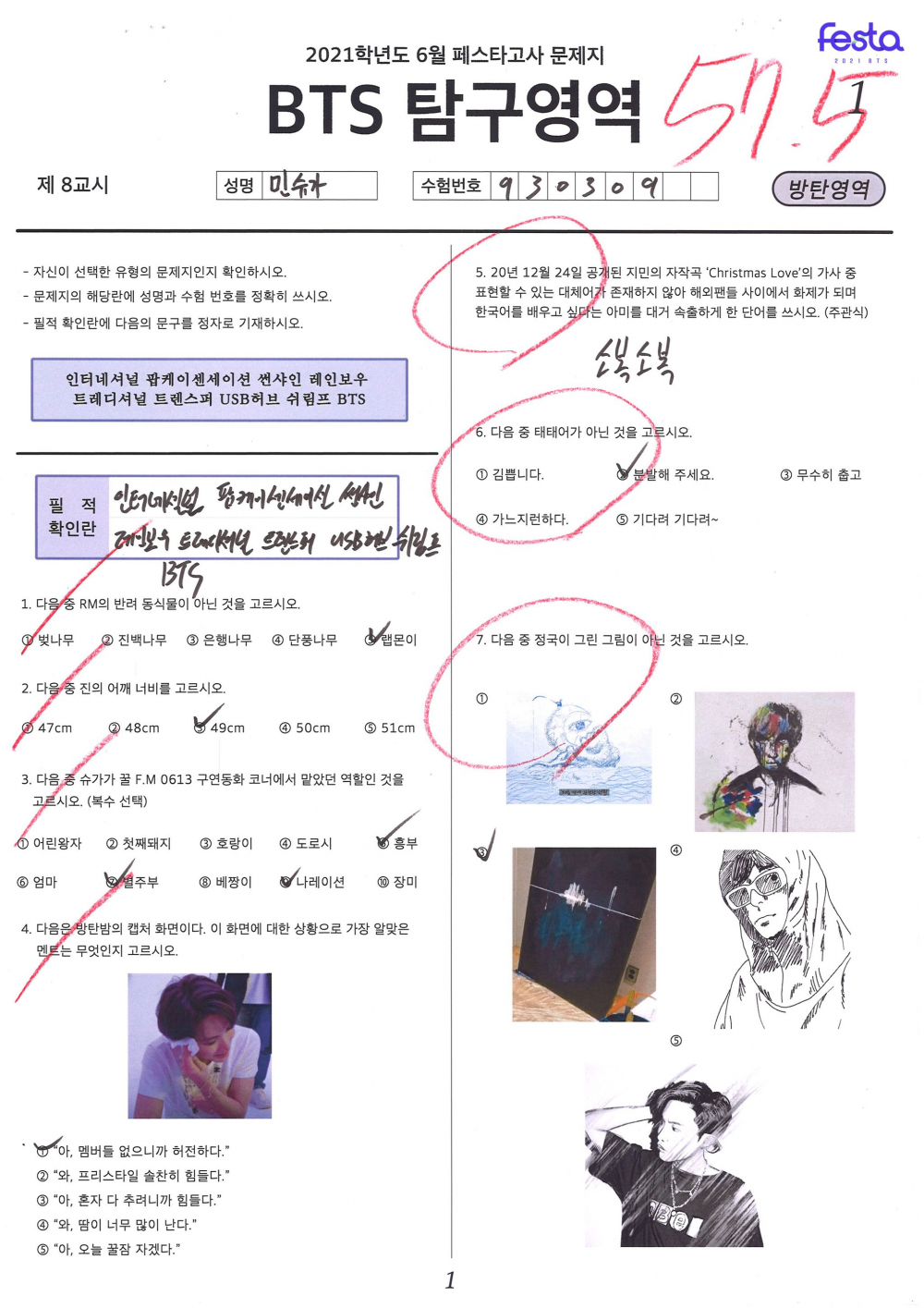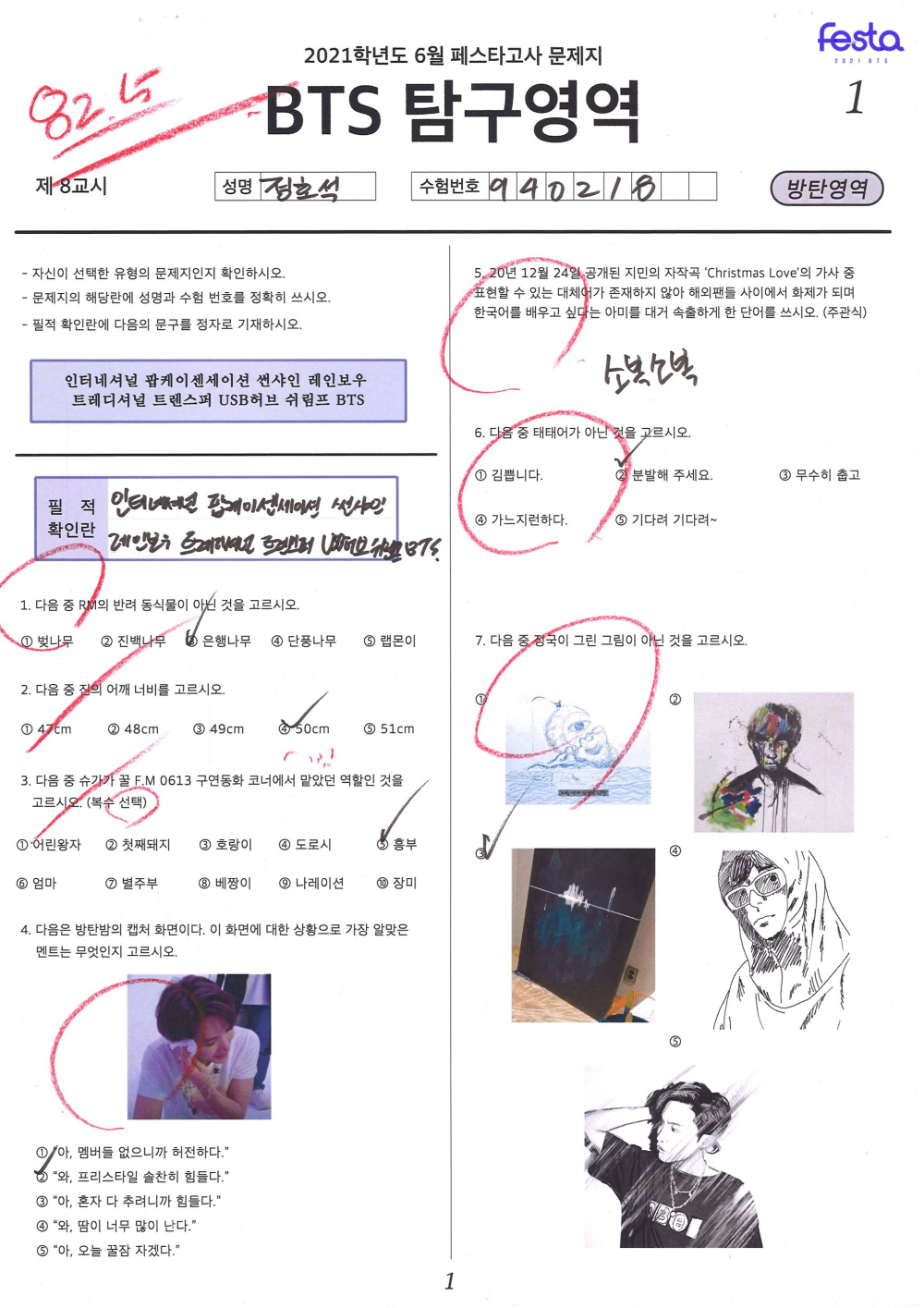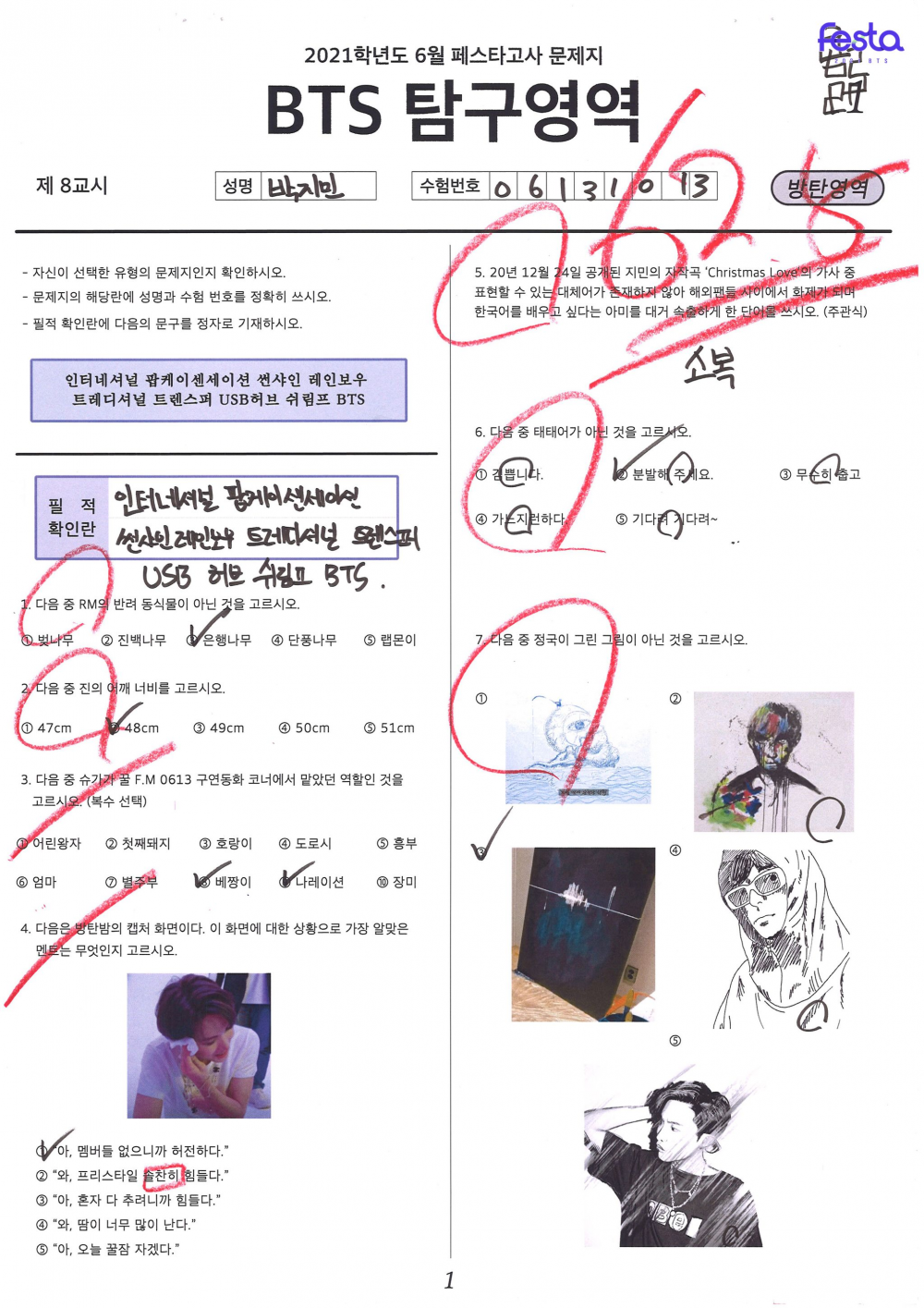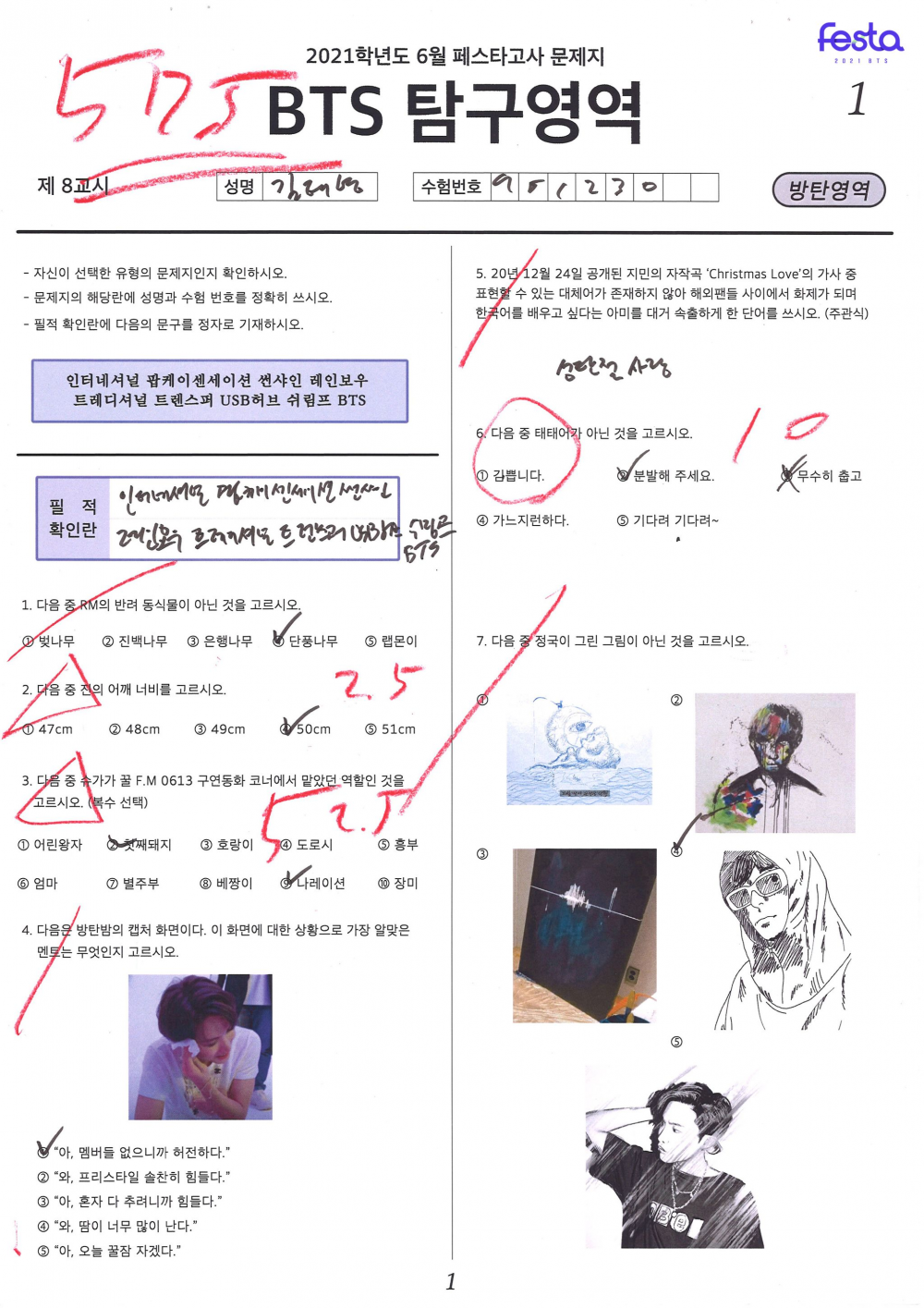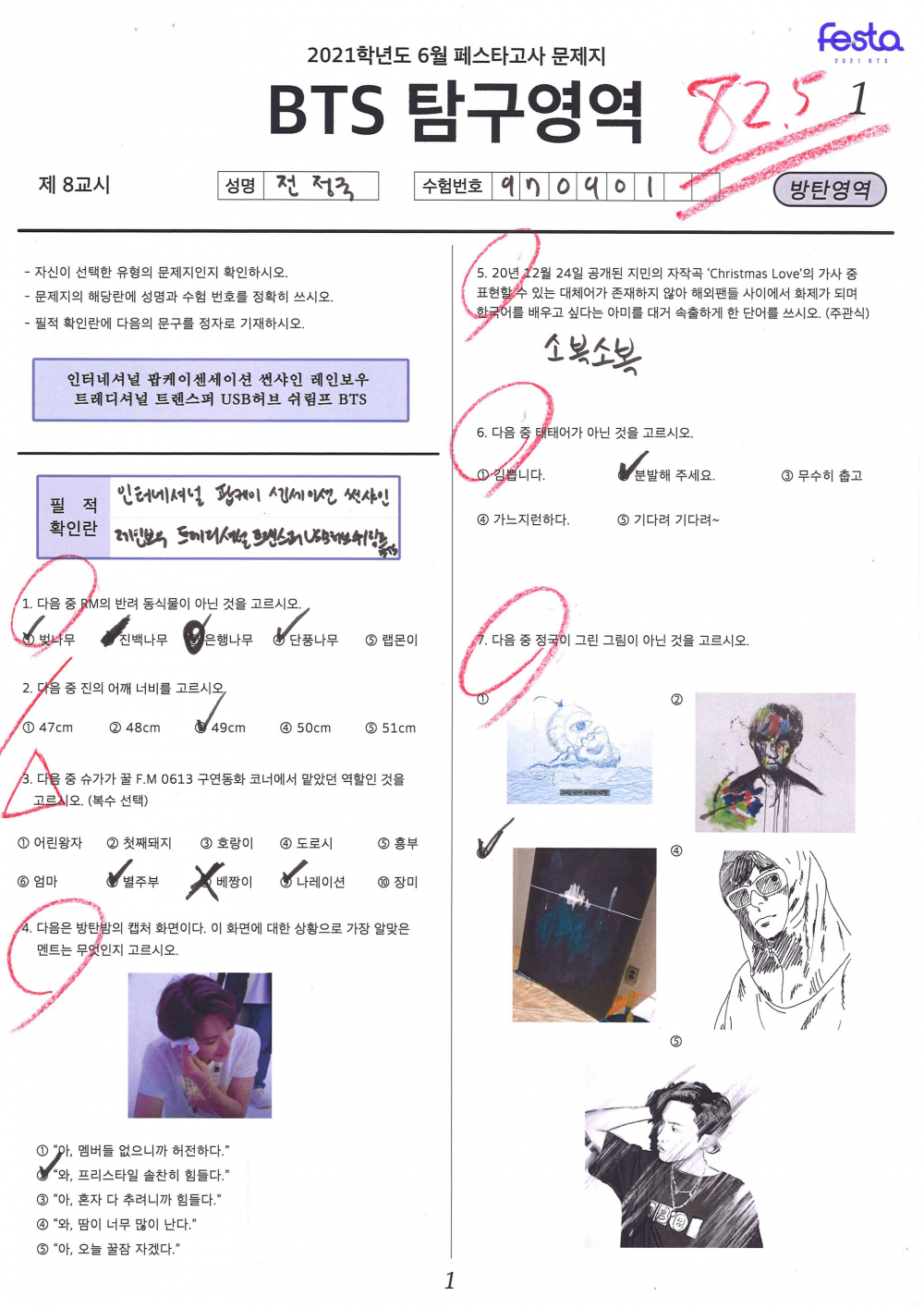 BTS fans also took the exams and took them to social media to share their results. Many were also surprised by the difficulty of the exam, and fans shared online that they also failed to get over 85%.