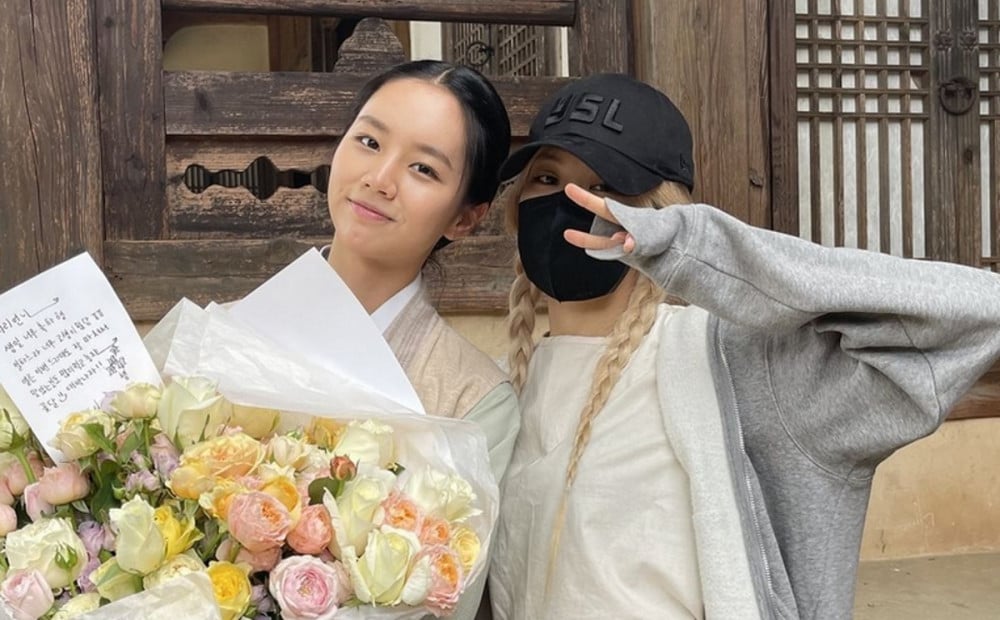 BLACKPINK's Rose surprised Hyeri on the set of 'Think of the Moon When the Flower Blooms'.

Shortly after Hyeri thanked Rose for sending a coffee and snack card to the KBS drama set, the Girl's Day member revealed Rose had surprised her by an in-person visit.

Along with the photos below, Hyeri wrote, "Park Cheng... A kid like you... I can't help but love you. You came with such a big bouquet of flowers and sang happy birthday to me. I'm so touched. Thank you so so much." Hyeri celebrated her 27th birthday on June 9 KST.

In other news, 'Think of the Moon When the Flower Blooms' starring Hyeri, Yoo Seung Ho, Byeon Woo Seok, and Kang Mi Na began filming in May. Yoo Seung Ho stars as Nam Young, an officer tasked with cracking down on alcohol during prohibition, and Hyeri plays Kang Ro Seo, who starts brewing alcohol illegally to support her poor noble family.