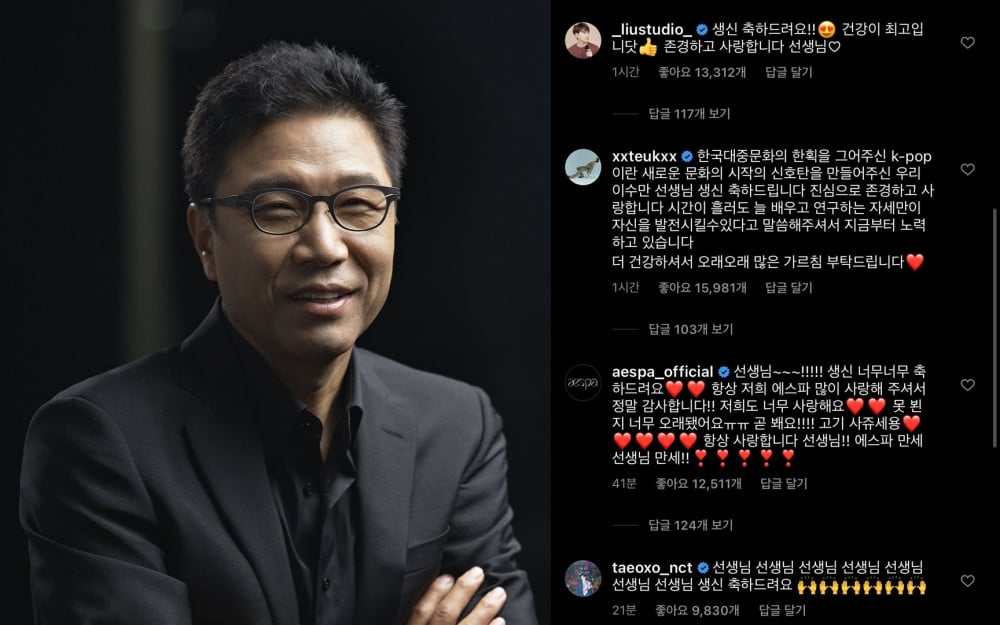 The founder of SM Entertainment and the mastermind behind the first-generation K-pop idols and even the popular idol groups of today, Lee Soo Man celebrates his 70th birthday on June 18.
He can be seen as the figure who pioneered the 'Korean Wave,' and brought K-pop to countries beyond Korea. He founded SM Entertainment back in 1989 and has launched numerous K-pop groups such as H.O.T, TVXQ, Super Junior, Girls' Generation, SHINee, f(x), EXO, Red Velvet, NCT, and aespa.
As he produced and fostered many of these idol groups, Lee Soo Man is receiving countless congratulatory messages from the artists he has brought up. In fact, social media has been filled with messages from various SM artists leaving 'happy birthday' messages to the SM Founder.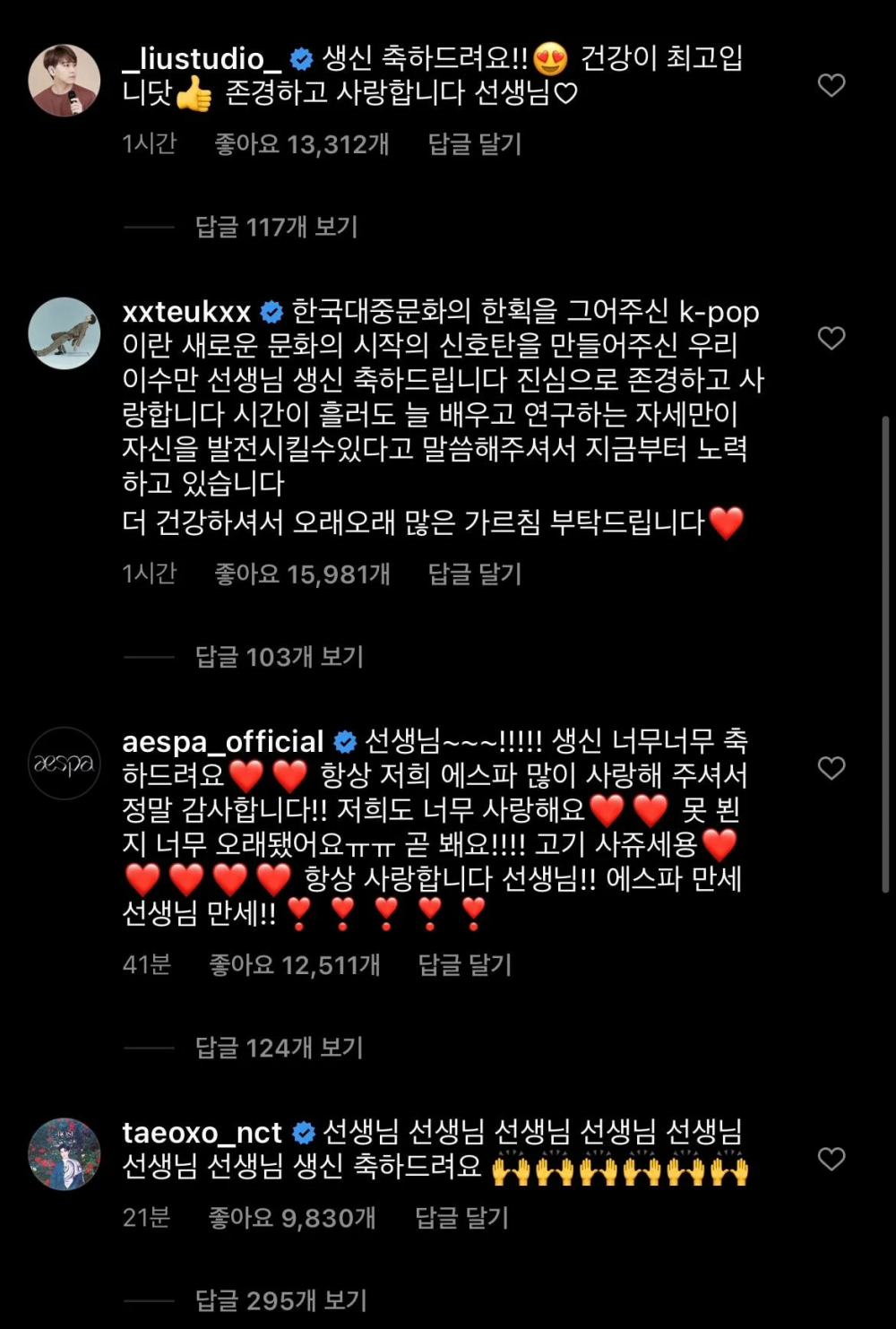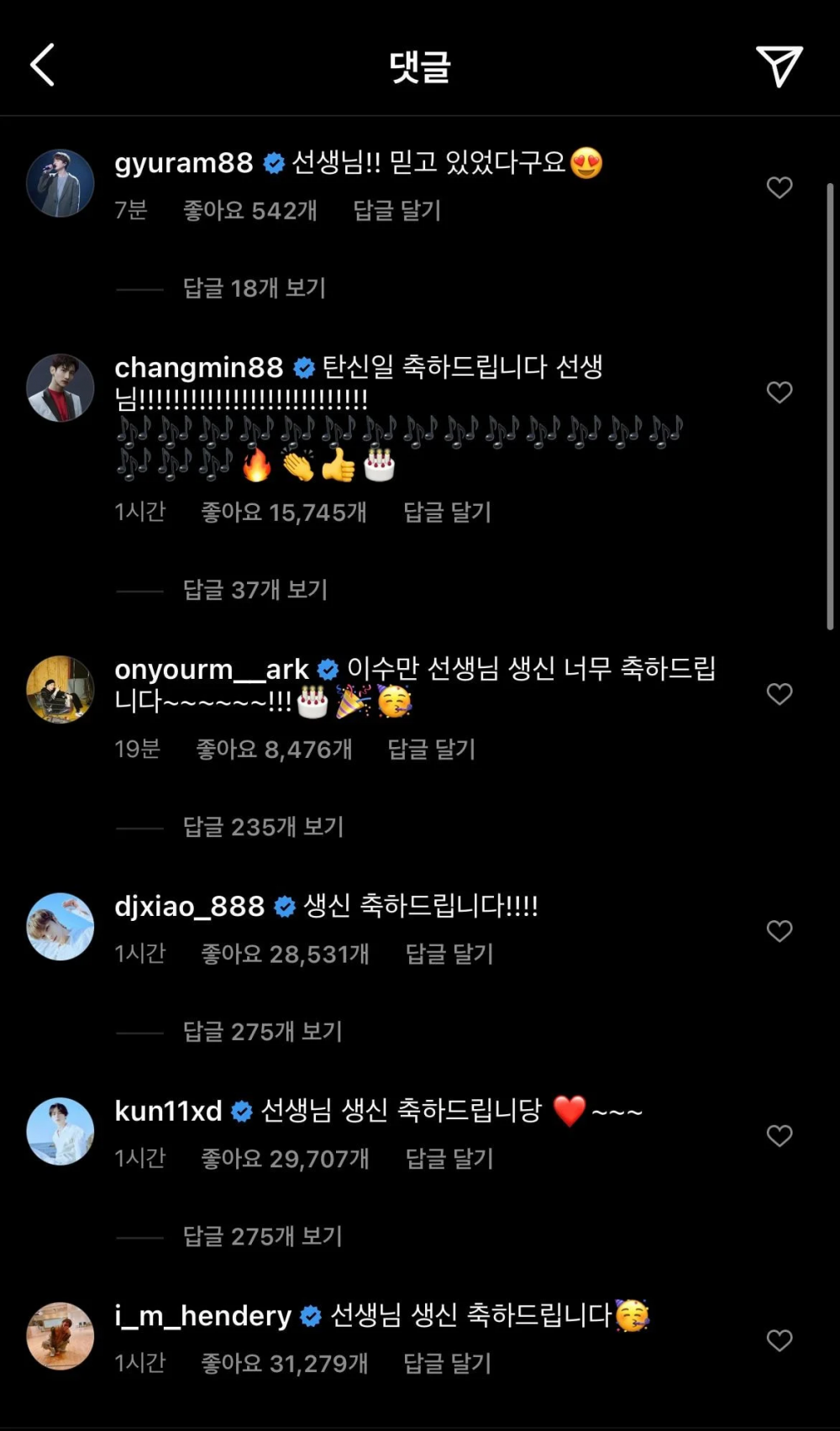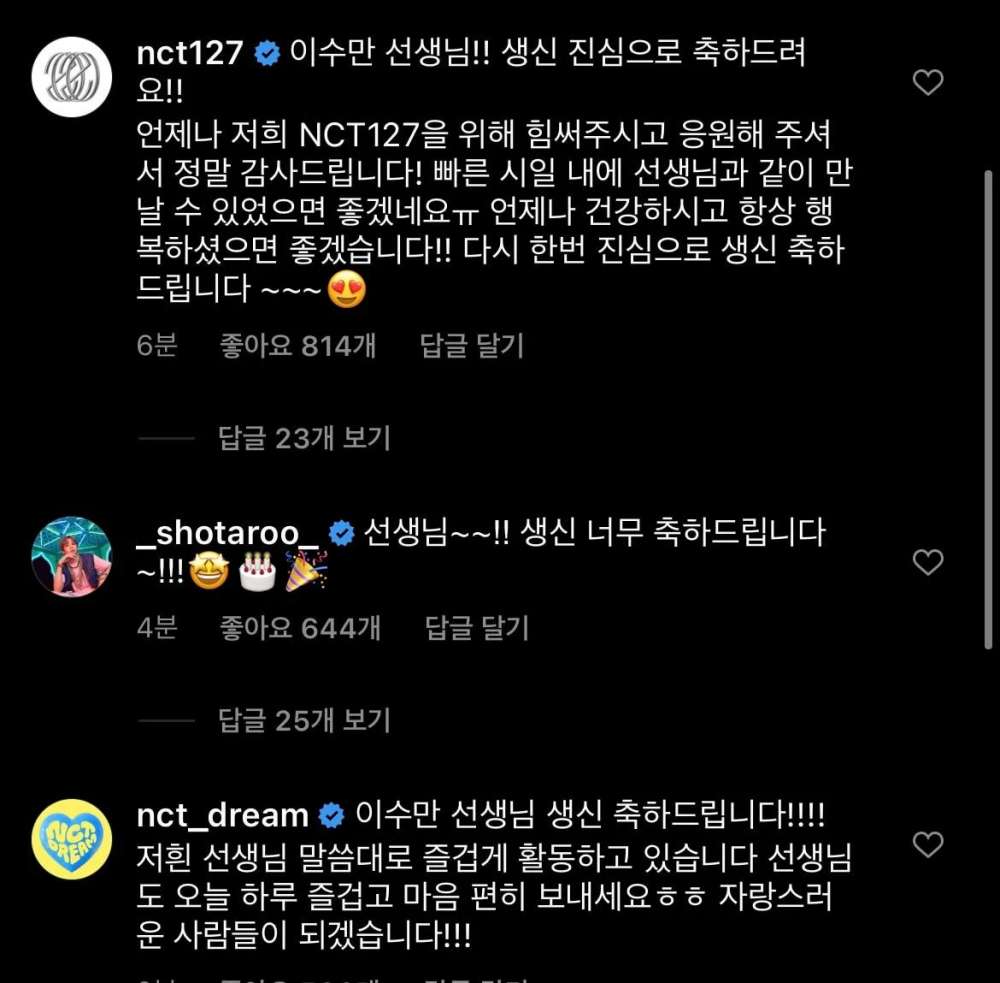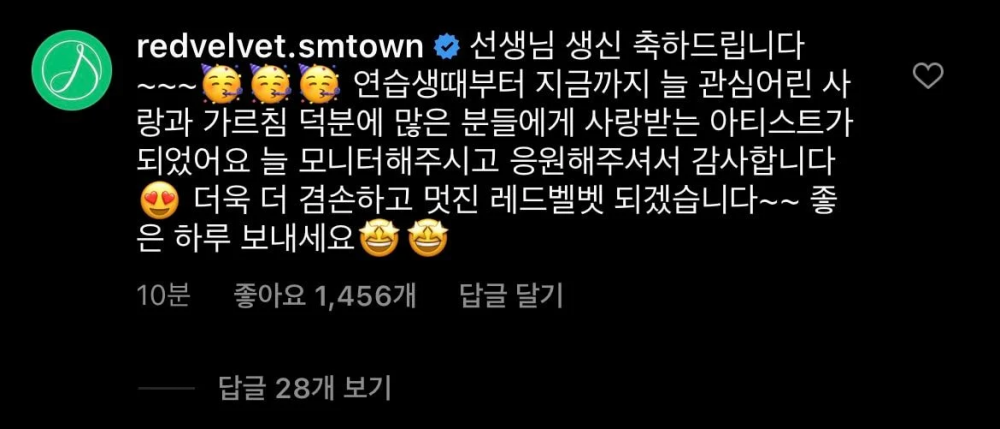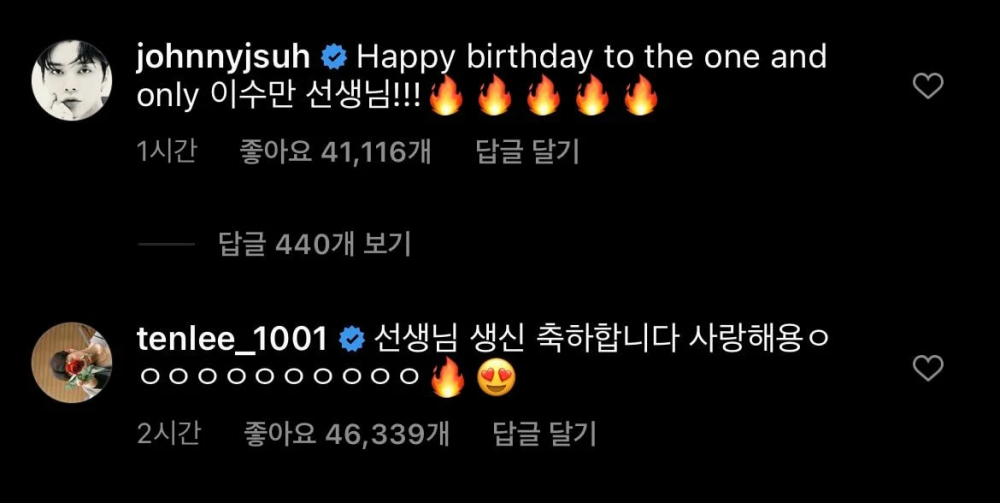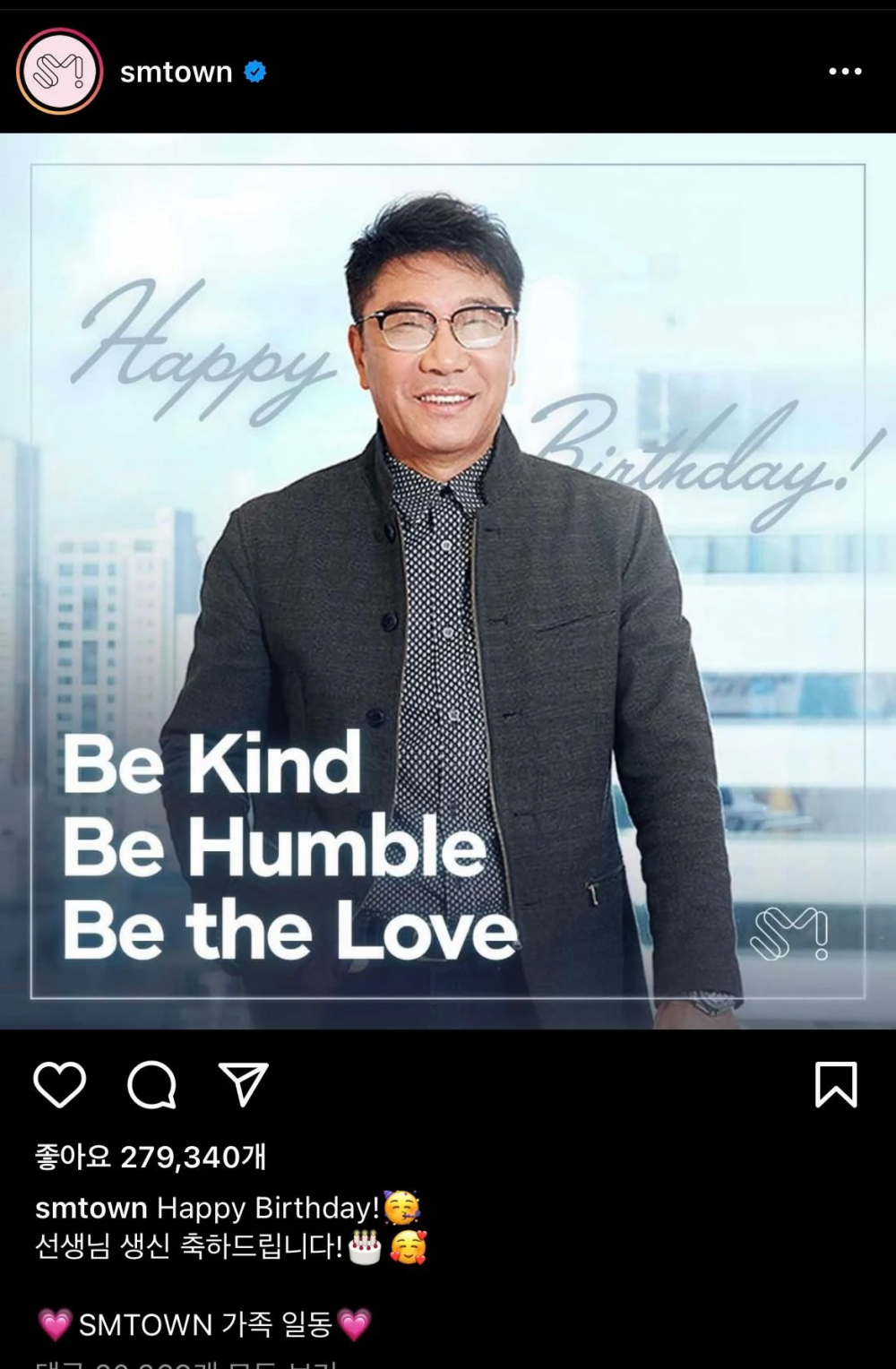 Netizens gathered to an online community where one netizen posted the compilation of the messages and left comments saying, "This is cute," "I'm envious of Lee Soo Man, look at all these people congratulating him," "I mean 70th birthday is a big deal. If it wasn't for covid, I feel like they would have prepared a concert or something, lol," "All the SM artists are posting birthday messages to him lol," "I want to live his life," "This is cute," "the messages are adorable," and "I want to be Lee Soo Man."