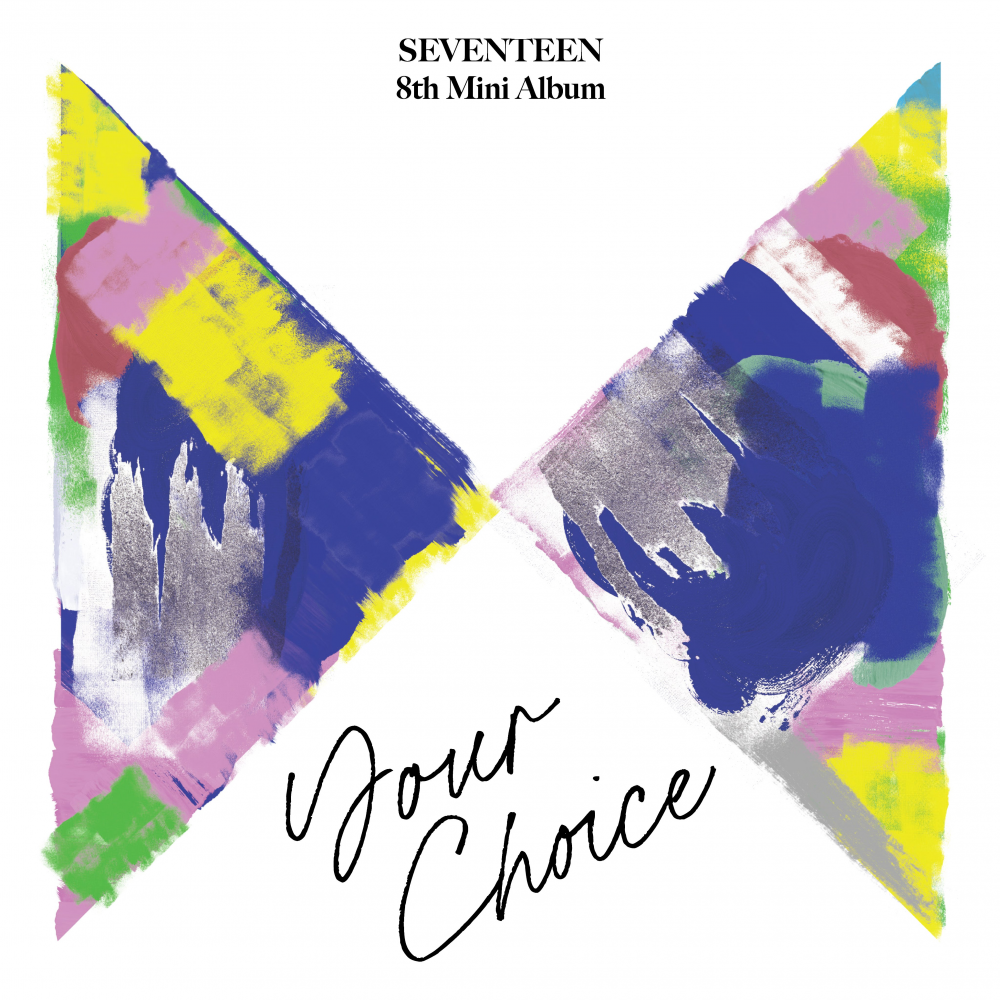 [This review reflects the opinions of the author and not necessarily those of allkpop.]
Track List:
1. Heaven's Cloud
2. Ready to love
3. Anyone
4. GAM3 BO1
5. Wave
6. Same dream, same mind, same night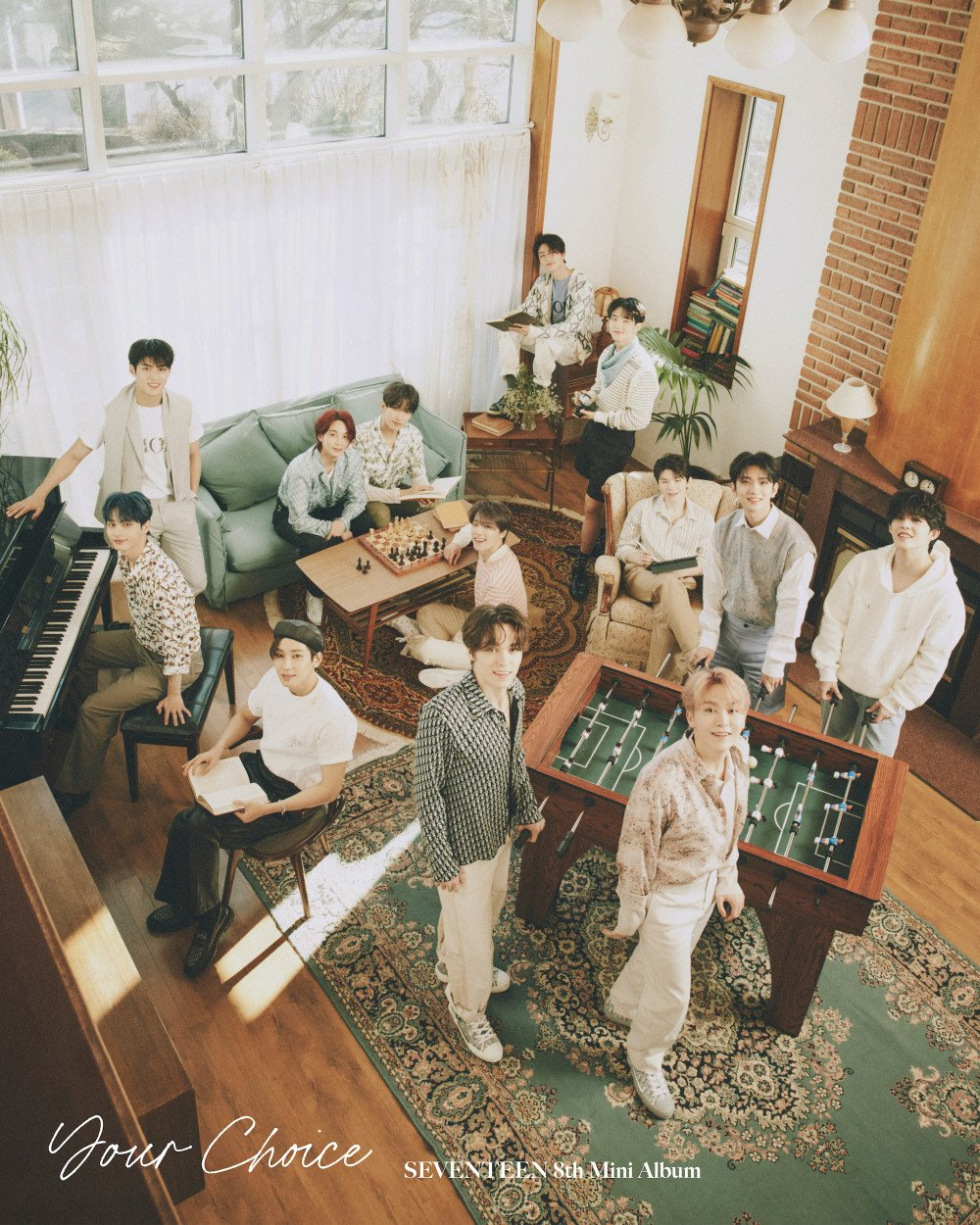 Marking SEVENTEEN's 8th mini-album release, Your Choice, gifts fans with six new tracks that highlight the group's best strengths effortlessly. Beginning with "Heaven's Cloud," SEVENTEEN opts for a pop-rock approach. "Heaven's Cloud" offers a unique and addicting melody that is somehow packed to the brim with lyricism but feels simple in the overall concept. Highlighting the group's vocals as the focal point, this introductory track is the perfect primer for the title song, "Ready to love."
"Ready to love" boasts a booming bassline that's progression keeps me exciting despite the one-dimensionality of the track. SEVENTEEN has frequently come back with ultra high-octane comebacks that are borderline frenetic, but "Ready to love" feels much more refined comparatively. This title does not lose any of the group's signature vocal ability despite its simplicity- a distinct ability that only this group can achieve smoothly.
"Anyone" brings the intensity with another brain-boggling 808 drums. Opting for an electric guitar to follow the vocal melody, the use of live instruments gives this electronic rock-inspired song a much more lively and natural aura. Though this song is not my favorite release of the album, it doesn't bore me and feels like a song that facilitates the directional change between "Ready to love" to "GAM3 BO1".
Cyber-inspired, 8-bit "GAM3 BO1" is much more of the anticipated sound that I had for this release. This adrenaline-filled mid-tempo song showcases the group's signature performance style and in-your-face presence with an infectious chant of "game game game game game game game boy!". Featuring a number of iconic arcade-inspired samples, this song feels like a modern twist on a fun summer anthem.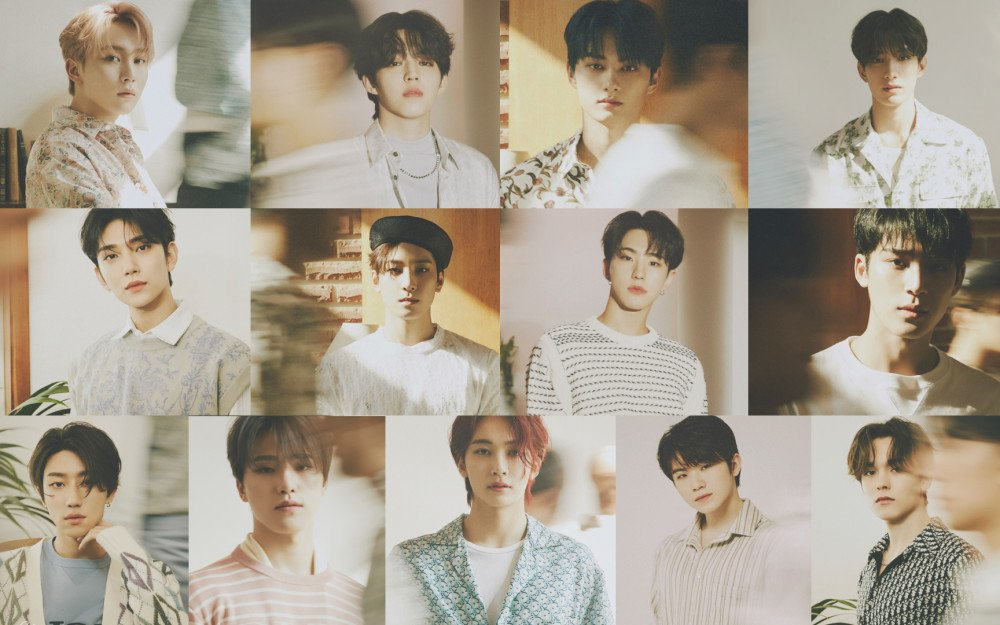 "Wave" is a big switch-up from "GAM3 BOI" that changes concepts so fast that there's a possibility for serious whiplash. Though I felt taken aback by the sudden change in sound, I couldn't stay mad for long when the infectious house bounce of "Wave" took over. If I were to offer up one must-listen song from this release, then without a doubt, "Wave" is my recommendation from Your Choice.
Rounding out this album is "Same dream, same mind, same night," a song that might appeal to you if you're a bit older (think 20s to 40s)! Utilizing a 90s R&B concept through and through, SEVENTEEN evokes a vintage vibe with this album finale. "Same dream, same mind, same night" brings to mind the feeling of sitting at karaoke with your closest friends and singing those old K-Pop classics to the unforgettable stock videos. A truly 90s inspired theme.

MV REVIEW
Though I felt SEVENTEEN's Your Choice offered us a highly dynamic album, their music video for "Ready to love" falls flat. Typical high saturation shots, summer styling, and lots of florals litter this music video, all concepts that don't feel particularly dynamic in any original way. Even the group's typical energetic and bold choreography seems highly subdued and pulled back this release. Despite the fact that each member looks stunning, there is a disconnected feeling between shots that fails to give a cohesive vibe. "Ready to love" doesn't quite give me the visual stimulation that listening to the song does. While this MV doesn't wow me, it doesn't quite disappoint me either- a truly neutral release.
MV SCORE:
MV Relevance…..7
MV Production…..7
MV Concept……..7
MV Score: 7.0
ALBUM SCORE:
Album Production…...9
Album Concept……...9
Tracklisting…………...9
Album Score: 9.0
Overall: 8.0