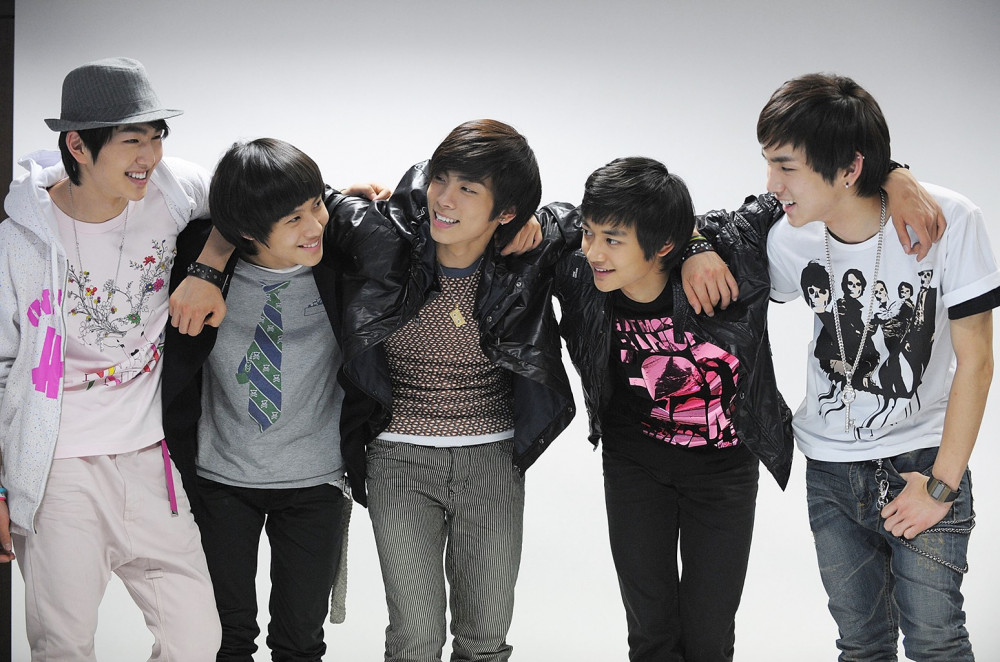 Thirteen years ago, in 2008, the globe was getting shaken by the Beijing Olympics. The Korean Peninsula was also getting shaken up as K-pop fans often describe 2008 as the golden era in K-pop. It is known as a golden era because many of the songs released back in 2008 are still widely loved today, and some are even known as legends. Let's see what exactly happened in the K-pop scene in 2008.
Power Rookies
SHINee - Replay

SM Entertainment already hit it big with Girl's Generation back in 2007. In 2008, SM's dominance in the K-pop scene continued as not one, but FIVE bling-bling members of SHINee were shouting, "Noona you're so pretty." SHINee makes its hot debut and enters the K-pop scene, captivating the hearts of noonas all across South Korea. The pretty boy concept worked really well, as SHINee moves on to become a top-tier group in the country.
IU- Lost Child
The iconic #1 Korean female vocalist IU started back in 2008 with a mid-tempo ballad track called "Lost Child." This single eventually was only the beginning of IU, who eventually became the nation's little sister and also known as a "trusted and listened" artist.
2PM - 10 out of 10

JYP was not planning on losing to SM as JYP Entertainment prepared their own hottest boy band to accompany Wonder Girls, and 2PM joins the music scene as a never-before-seen performance group. Producer J.Y Park was so confident in 2PM that he described the group as his "pride." 2PM soon moved forward as an acrobatic performance group.

2AM - This Song
2PM was not enough for JYP as JYP Entertainment prepares another ambitious group. 2AM was 2PM's brother group, and unlike 2PM, the four-member group was a vocalist group that touched the hearts of many. Especially with the eight-year-long trainee Jo Kwon, 2AM received plenty of attention even before their debut. They were solely focused on music and did not fail to deliver stellar music with touching vocals.
Davichi - Even Though I Hate You, I Love You

Amongst the rise of girl group culture in K-pop, R&B duo Davichi did not follow the norm and made a hot debut with their single album "Even Though I Hate You, I Love You." They received even more attention from the ulzzang member Kang Min Kyung. Thirteen years later, Davichi is still one of the most loved female vocal duos in the K-pop scene.
With so many new debuts happening in the k-pop scene, It can be hard to keep up. However, these rookies made sure they were not overlooked back in 2008, and they have definitely made their presence known in the Korean music industry. Who was your favorite debut in 2008? Make sure to look out for the next article for the solo renaissance in 2008.