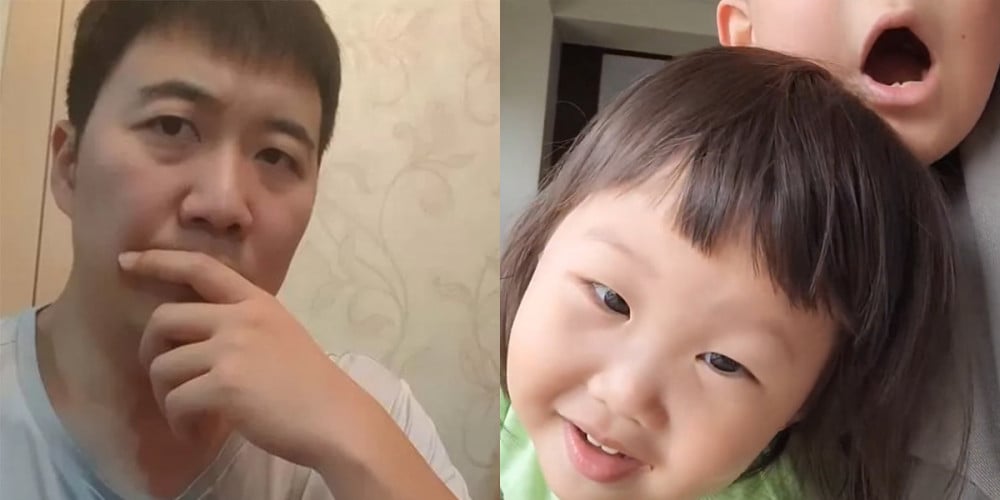 Back on May 15, announcer Do Kyung Wan, also known as the husband of trot singer Jang Yoon Jung and the father Yeonwoo and Hayoung, shared a confused Instagram update.
According to Do Kyung Wan, a video he posted via his personal YouTube channel, 'DoJang TV', was taken down by YouTube. The video mainly consisted of his youngest daughter Hayoung, taking a nap.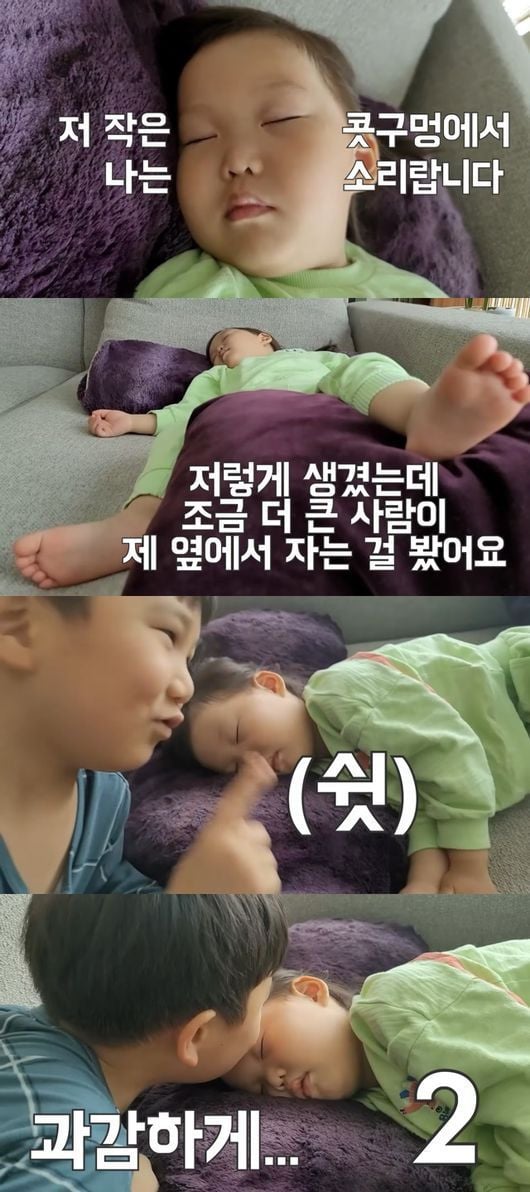 Do Kyung Wan shared the YouTube notice that he had received, which read,
"Hello, 'DoJang TV'. After reviewing your contents, we have unfortunately flagged your video as a violation of YouTube's Child Safety Protection Regulations. As a result, the video was deleted from YouTube.

You may be disappointed, but it was a necessary measure in order to ensure that YouTube remains a safe place for everyone. All content which violated YouTube regulations are automatically deleted. If you believe that this deletion was a mistake, you can file an appeal and we will reevaluate for you. Please read the following for specific details.

Any YouTube content which features an underaged minor, participating in acts such as dancing suggestively, taking on dangerous or provocative challenges, etc are not allowed. Please do not post any content which you may feel violates the above. Other users may request that such content be deleted."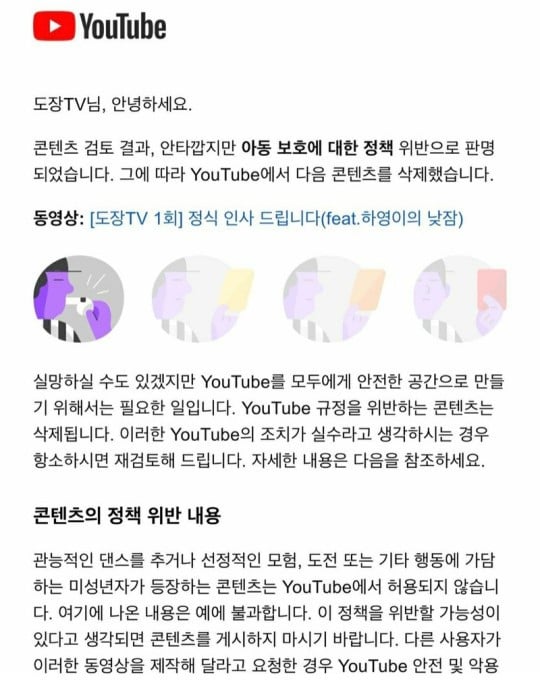 Do Kyung Wan expressed his confusion by writing, "I was very shocked after receiving such a message from YouTube. I don't know what the exact reason was, if a sleeping child is just not allowed, or what but I will continue to post more content of Yeonwoo and Hayoung regularly."
What do you think of the mishap?