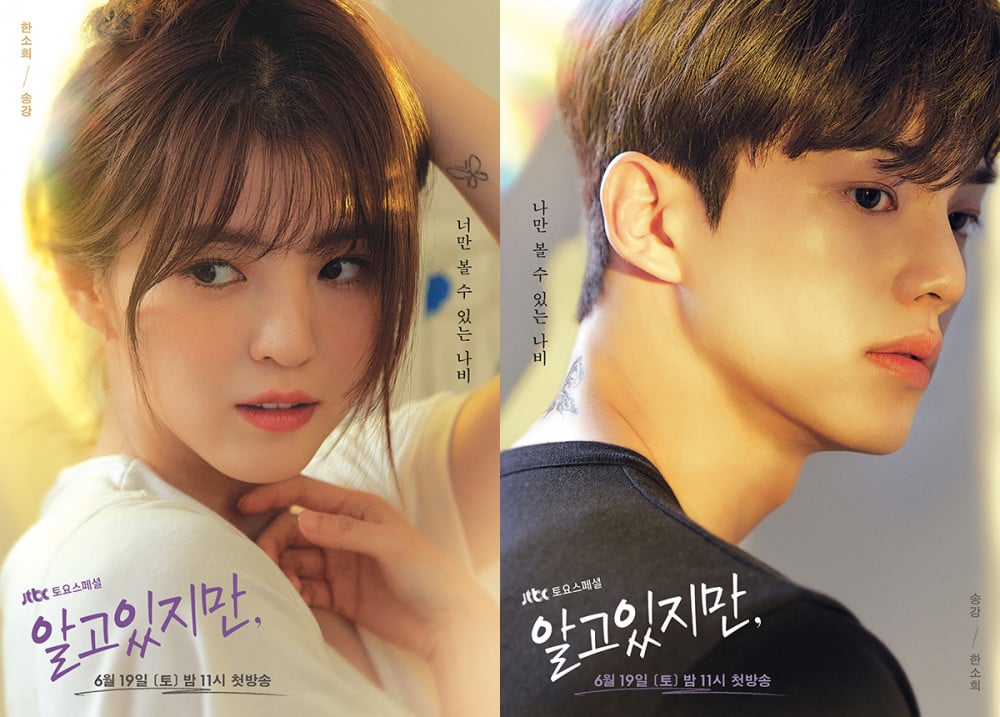 JTBC's upcoming new Saturday night drama series 'Nevertheless' has revealed enticing character posters of the lead couple, Song Kang and Han So Hwee!
In their latest character posters, Han So Hwee's character Yoo Na Bi and Song Kang's character Park Jae Un give away a teasing glimpse of their very secretive, butterfly tattoos. Curious what the connection between these two young people and their butterfly tattoos might be?
A seductive romance between two college students with very different perspectives on love, JTBC's 'Nevertheless' premieres next month starting on June 19 at 11 PM KST!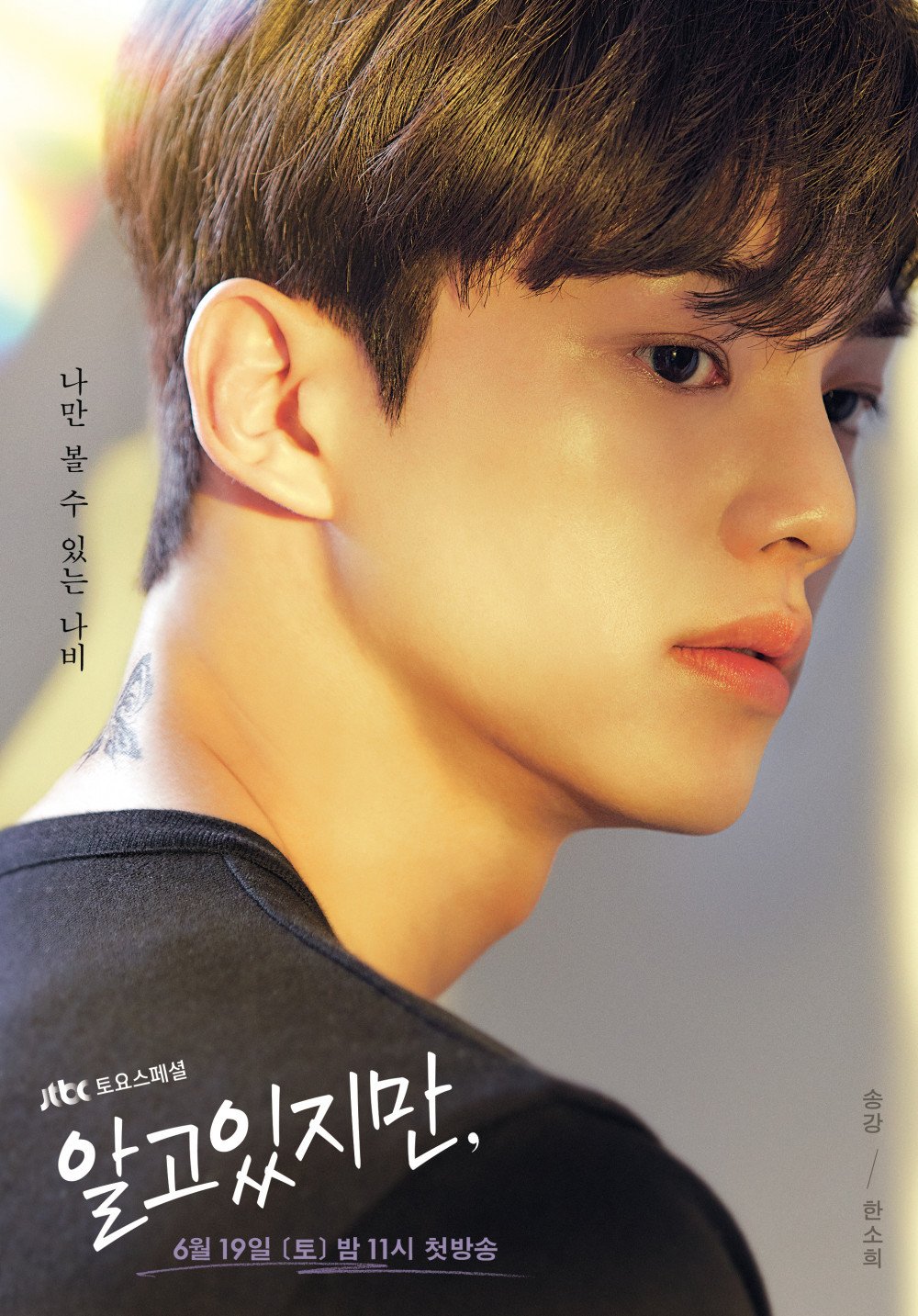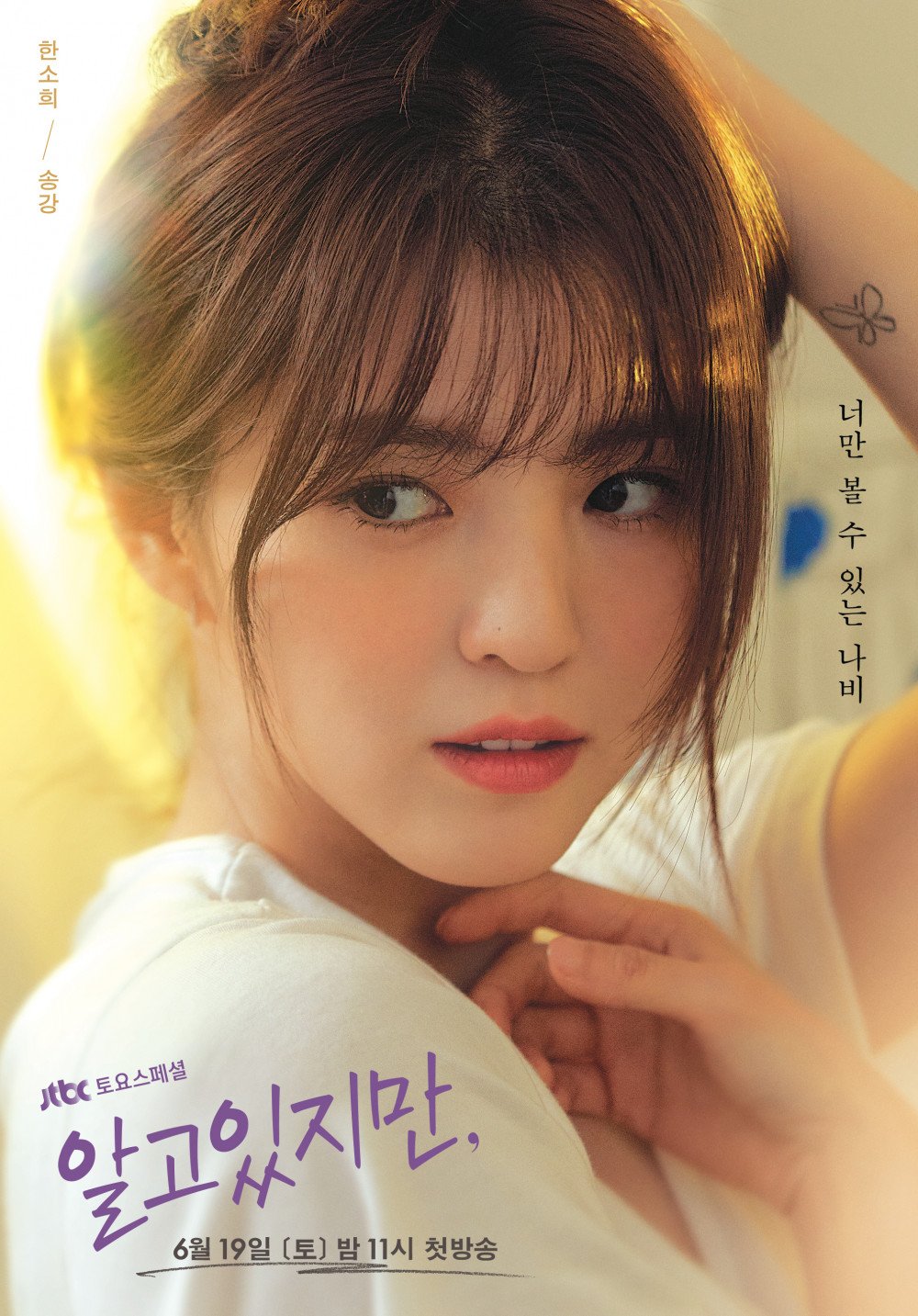 You can also check out the couple's character poster making film, below!