Bae Yoon-jung is a 41-year-old dance coach and choreographer who has mentored many idol groups and has a distinctly recognizable style. Known by many as the dance mentor on Produce 101 who gave many trainees tough love while being soft-hearted on the inside, Bae Yoon-jung is responsible for many of the most covered and iconic dance moves. Here are some of the best dance choreographies created by her!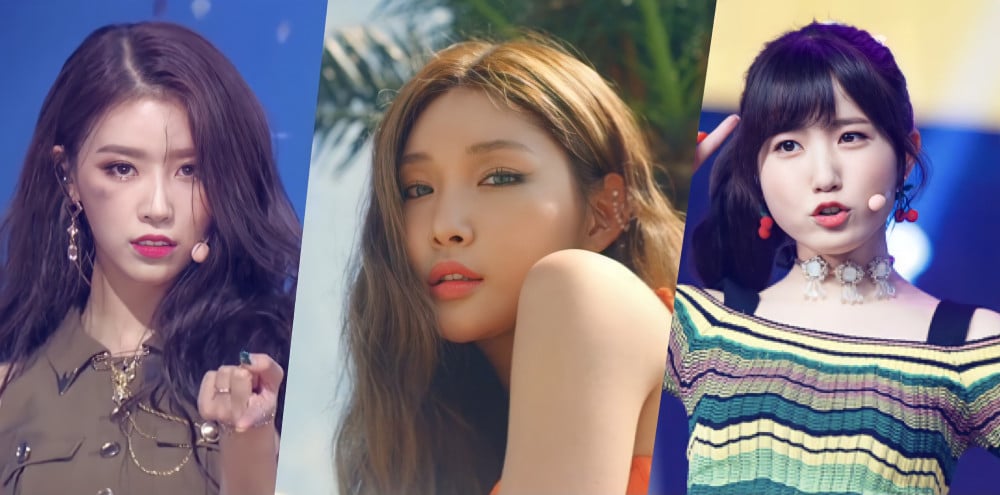 KARA: Mister
When any K-pop fan sees cargo pants and suspenders, they immediately think of KARA's "Mister," which almost every idol can dance to immediately.
KARA: Step
"Step" features difficult moves that require great core strength, and when the mentors watched the girls on "Idol School" perform it, they were taken aback by how mature they looked while dancing.

Brown Eyed Girls: Sixth Sense
"Sixth Sense" may not be popular among newer K-pop fans, but it's certainly a song your idols idolize! When Lovelyz received a benefit in Queendom and were able to choose any song to perform, they chose "Sixth Sense" for a reason!
Brown Eyed Girls: Abracadabra
Both second generation and third generation K-pop fans can all bond over "Abracadabra," since the odds are that your idols have covered its addicting chorus.


Girl's Day: Something
"Something" has been representative of sexy girl group dances for years and is the go-to when it comes to male idol groups cross-dressing for performances.
Can anyone forget this SMTown Live performance of "Something?"
Produce 101: Pick Me
Not only did Bae Yoon-jung choreograph the theme song, she was also responsible for designing the dance moves for concept songs, "Fingertips" and "24 Hours." She continued to support I.O.I. by creating choreography for "Crush" and "Dream Girls."
Produce 48: Rollin Rollin
Many expected "Rumor" to be the popular vote for the concept battle in Produce 48, but "Rollin Rollin's" fresh choreography and unique presentation by the girls ended up as an underdog in the competition!