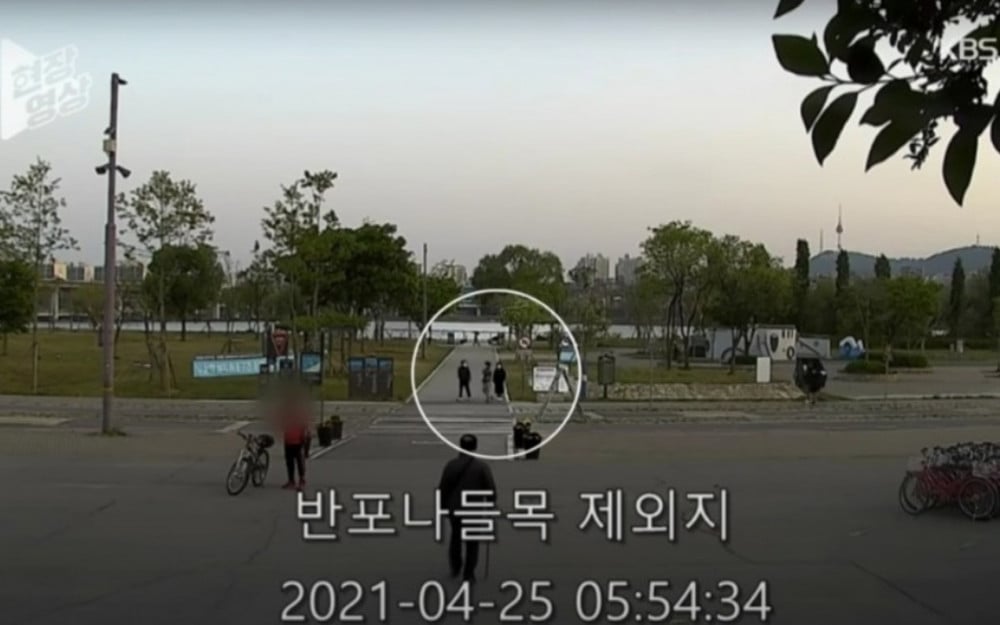 The father of the late medical student, Son Jung Min, expressed how flabbergasted he was after witnesses testified that they saw a man entering the Han River.

Son Hyun (age 50), the late Son Jung Min's father, wrote in his blog post on May 18, "Suddenly, a new witness stepped forward and it was reported in breaking news today. I've been getting calls from all over the place. I'm flabbergasted by a sudden witness appearing but I'm more surprised as they claimed that they saw a man walk into the Han River fully clothed in the middle of the night."

He continued to write, "I don't want to believe it but I'm getting anxious and nervous about the circumstances that are happening now. I thank you for the YouTubers who voluntarily represented my position without me saying anything."

The Seocho Police Station in Seoul is reportedly checking the relevance of the incident based on the new witnesses' reports claiming that they saw a man walking into the Han River on the day of Son Jung Min's disappearance. These witnesses were fishing near the scene at around 4:40 a.m. on the 25th of last month when Son Jung Min went missing, and a total of seven people reported their witness testimony.
On the same day, Son Hyun refuted the statement by friend A, the previous day. Son Hyun stated, "While A and A's father were looking for Jung Min, A's mother said that she told A and A's father to return home because Jung Min's mother called the police. She claimed that we told them they can't return home but that is not true."

Mr. Son Hyun further explained, "If you watch the surveillance video provided by KBS, the friend's family look at the surveillance camera and disappear to the left at exactly 5:54:34. The time my wife sent them the text message is shown below. I didn't want to reveal these things but I am revealing it since I can't lie about these things."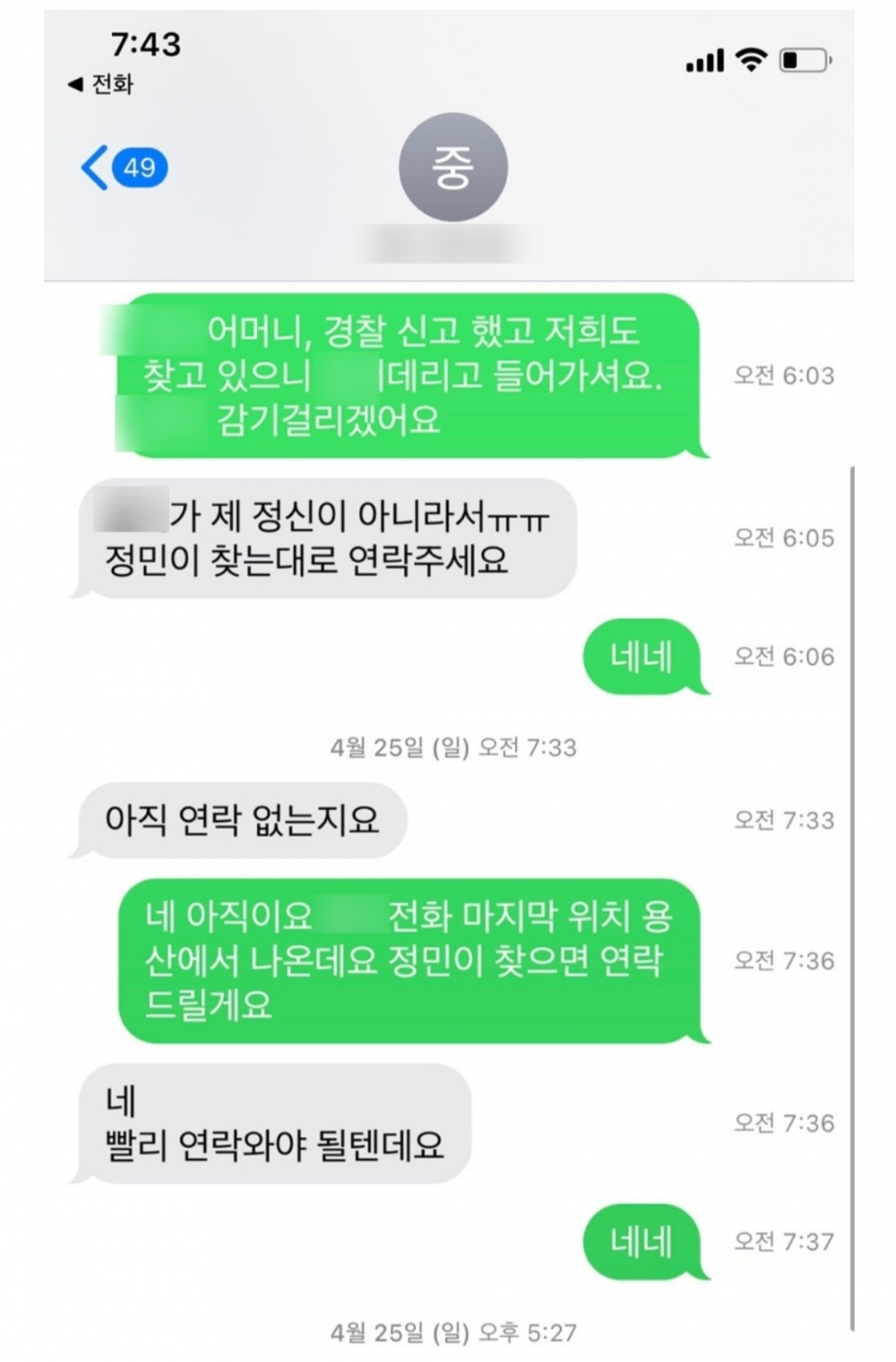 Mr. Son Hyun also disclosed his son's use of the mobile phone data. The details of Song Jung Min's data usage, including internet access and messenger, are recorded from 1:22 AM to 5:35 AM on the day of his disappearance.

Son Jung Min's father explained, "The record shows that Jung Min accessed the internet and messenger app even until 5:35 AM. Then it gets cut off the moment we received it and resumes after 11 PM. We requested for a digital forensic because I don't know too well about how these things work."


So far, the investigation on the case of Son Jung Min's death continues. However, the case falls deeper into a mystery as new witness testimony was reported on May 18, raising more questions. Son Jung Min's father also previously claimed that his son doesn't know how to swim and has always been afraid of water, so there isn't a chance that his son would walk into the river by himself.