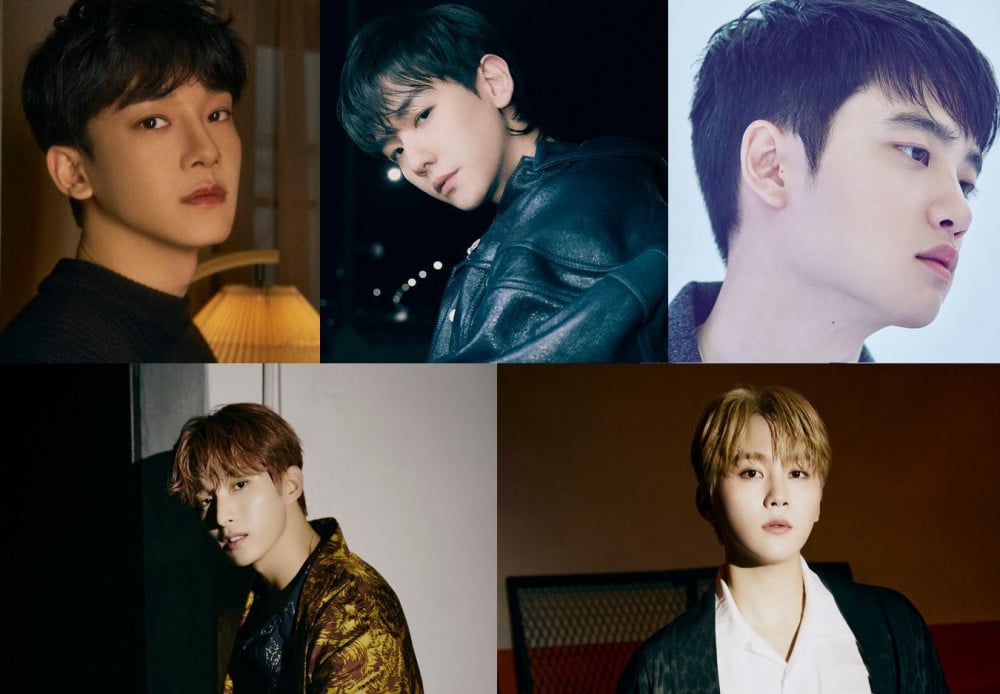 Netizens are praising the talents of EXO and Seventeen's main vocalists.
On a community forum, netizens discussed the talents of the main vocalists from EXO and Seventeen -- two from EXO (Chen, Baekhyun, D.O.) and two from Seventeen (DK, Seungkwan).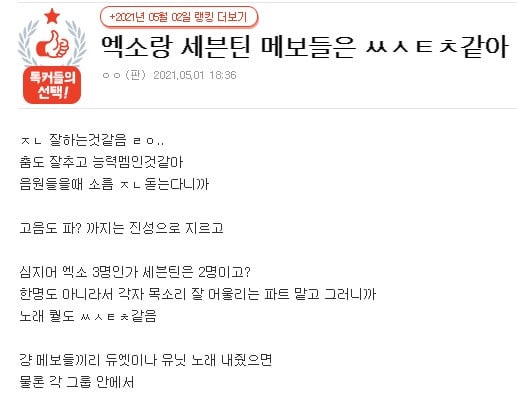 They wrote: "I think they are freakin' amazing really...They are good at dancing and are multitalented members (of the group). Whenever I listen to them in the songs, I get shivers. They are able to hit up to the note high D without switching to a falsetto, and I heard EXO has up to three while Seventeen has two? It's not even one person who is acting as a main vocalist, so the quality of the songs are seriously on another level. I just hope that the main vocalists drop unit songs as a duet or something. Of course, amongst themselves in the same group."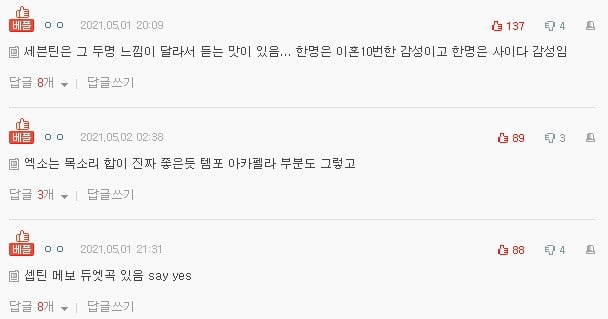 To this post, netizens top-voted comments such as:
"I like how in Seventeen, the two main vocalists have different styles....One emotionally sounds as if he's gotten a divorce 10 times and other gives off a fresh vibe like cyder"
"I love the vocal combinations among EXO's vocalists. You can just tell by listening to 'Tempo's acapella"
"Seventeen's main vocalists have a duet song called 'Say Yes'"
"If Chen has good singing skills, then D.O. has a great vocal color and Baekhyun is good at playing around with the song"
"I like EXO's 'Moonlight'"
"EXO's high notes are crazy LOLOL"
"Seventeen's high notes are difficult even for women"
"It's funny because the Seventeen main vocalists don't take up much portions when it comes to line distributions..."
"I agree, even though I'm not a fan of either group"
"I'm a Carat but I loveeee Baekhyun's vocals"
"I still listen to 'What Is Love'. I hope D.O. and Baekhyun can release another duet single T_T"
What are you thoughts? Do you have a favorite main vocalist from either one of the groups?