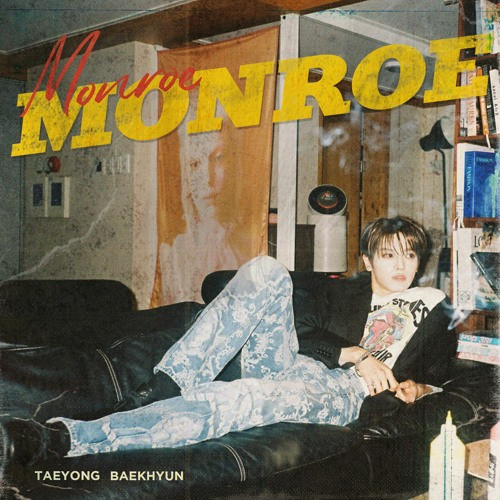 Artwork by TY, KIM J.E
NCT's Taeyong is back with another SoundCloud release!
On May 2, the leader-songwriter revealed his new song "Monroe," in collaboration with EXO's Baekhyun. The track follows his April release "Blue" on SoundCloud, which he opened in March with the co-composed song "Dark cloud."
The jazz-inspired pop song pays homage to the late pop culture icon Marilyn Monroe. On the track, the duo compare the love and beauty of their partner to the Hollywood star. With witty references of cigarettes, Apollo, and Venus, Taeyong turns the song into a story of a passionate artist and his muse.
"Oughta be your cigarettes,

So give me your time,
All I have left is time and time so,
You're gold, diamond, Tiffany or white gold rose
You're my Marilyn Monroe
I'm Apollo, My Venus
Like an existence that fell towards me like a bolt
My love is on fire", translated by Genius from Taeyong's self-written lyrics.
Before releasing the song, Taeyong showed artistry and creativity on IG by painting, drawing, and editing his own teasers :