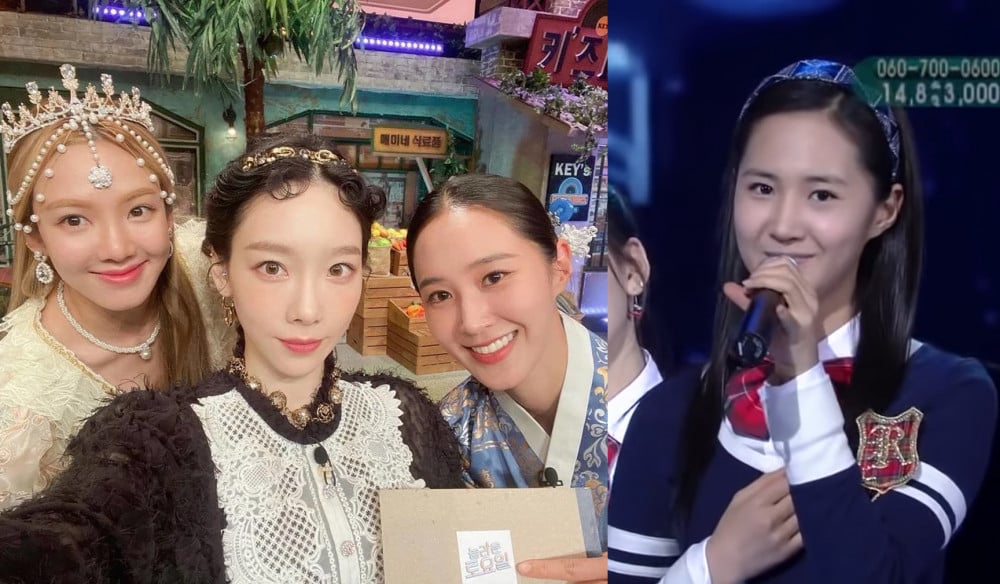 Girls' Generation's Taeyeon, Yuri, and Hyoyeon revisited the time Yuri made a legendary mistake during a live broadcast performance.
On the episode of 'Amazing Saturday - Doremi Market' that aired on May 1st, members Yuri and Hyoyeon appeared as special guests and met with Taeyeon to showcase their chemistry as fellow girl group members.
In this episode, MC Boom asked Yuri if she was good at listening to the lyrics and writing them down since it was her first time playing this game. Yuri replied by explaining that she and Hyoyeon are the only two members of Girls' Generation who don't completely memorize the lyrics. She explained, "there are so many Girls' Generation songs where Hyoyeon and I only care about portraying the mood."
While listening to Yuri's reply, SHINee's Key then mentioned the legendary mistake Yuri had made back in 2007. He explained, "there was a legendary mistake that Yuri made in the past. She forgot the lyrics to her part and just hummed it. I was so shocked because there are eight members in the group so she was given about one line to sing and she forgot that one line."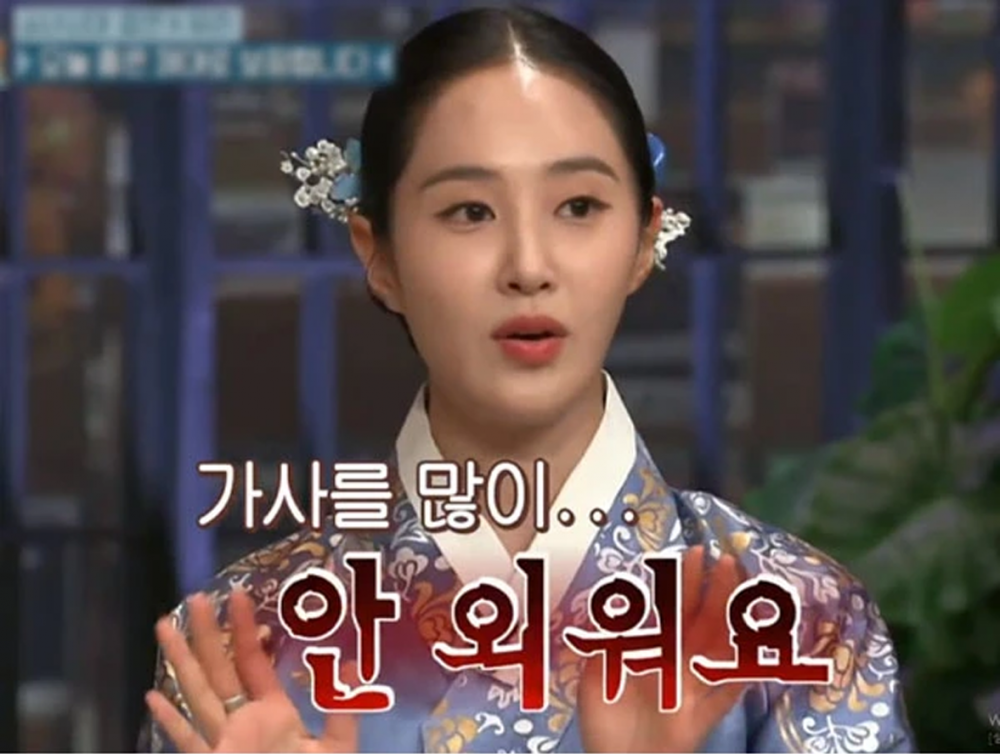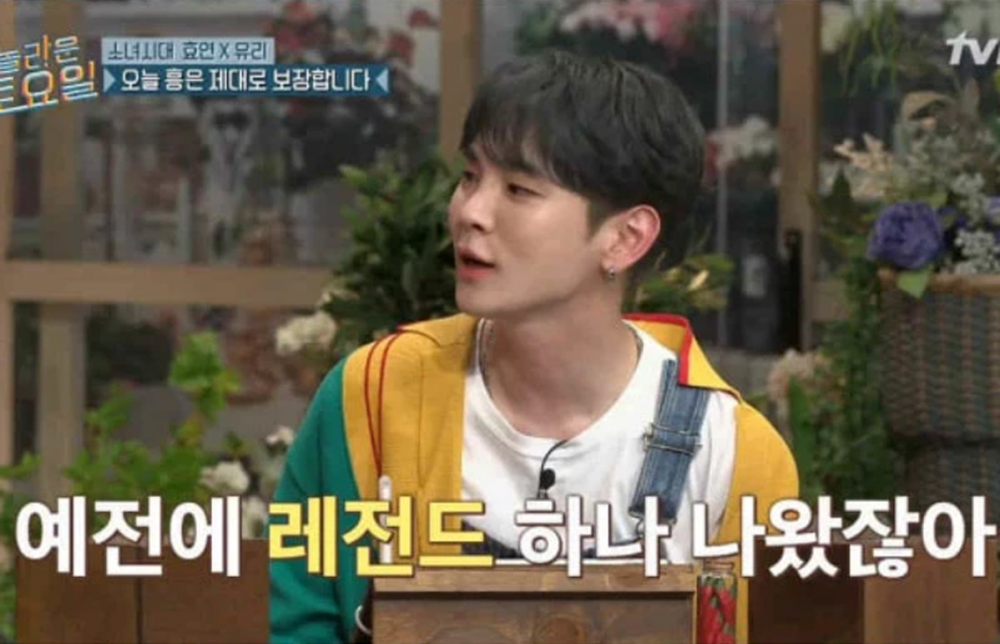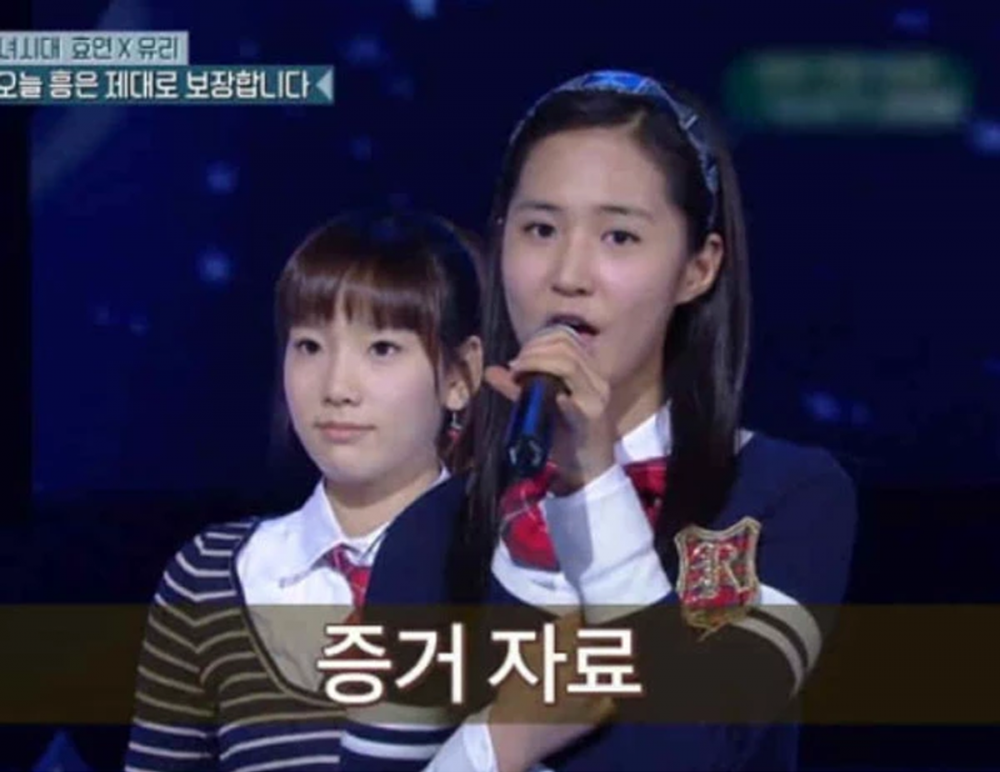 Yuri forgets her line at around the 1:17 mark in the video below:
At the time, Girls' Generation appeared at a live music program when Yuri forgot the lyrics to the song they were singing. Yuri explained, "I couldn't remember anything at that time" and made everyone laugh. In fact, this clip is widely known to Girls' Generation fans as the clip was shared numerous times.
Yuri then pointed out, "The highlight of this clip is that Taeyeon's facial expression was so bad," to which Taeyeon replied, "I thought I misheard..."