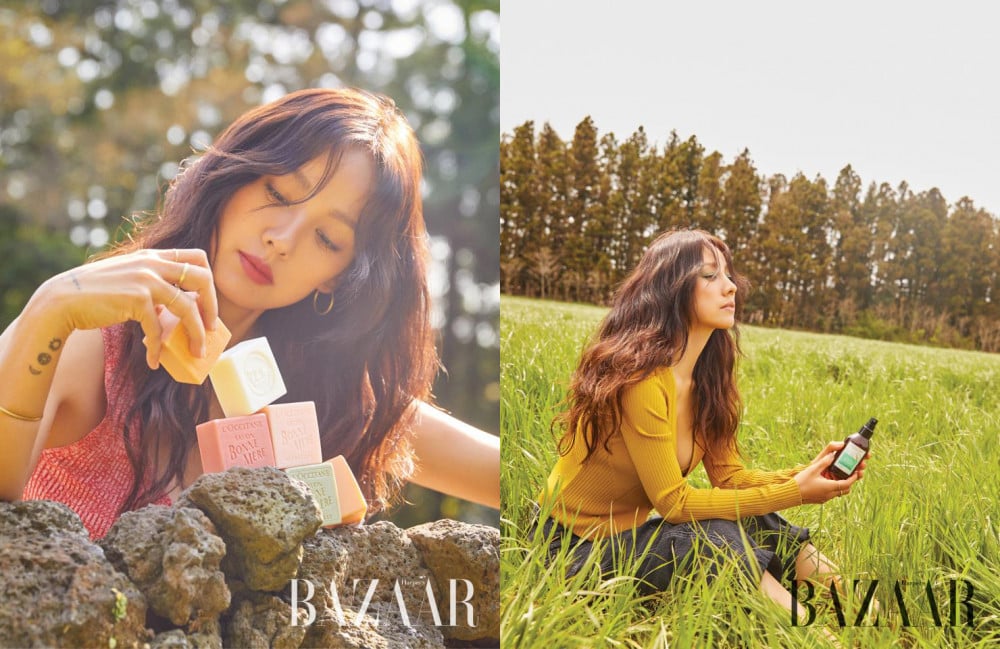 Lee Hyori talked about her plans to have children.
She had a photoshoot with 'Harper's Bazaar' for its May issue. She went back to her home in Jeju to take a beautiful photoshoot with the amazing natural backdrop of the island. On her plans to have children, she said, "I believe our purpose of being alive was to learn things. I've been told that the best way to learn about the heart is to raise children. I want to learn the sacrifice, the effort, and the love that you can only have as a mother."
Check out her beautiful photos above and below.