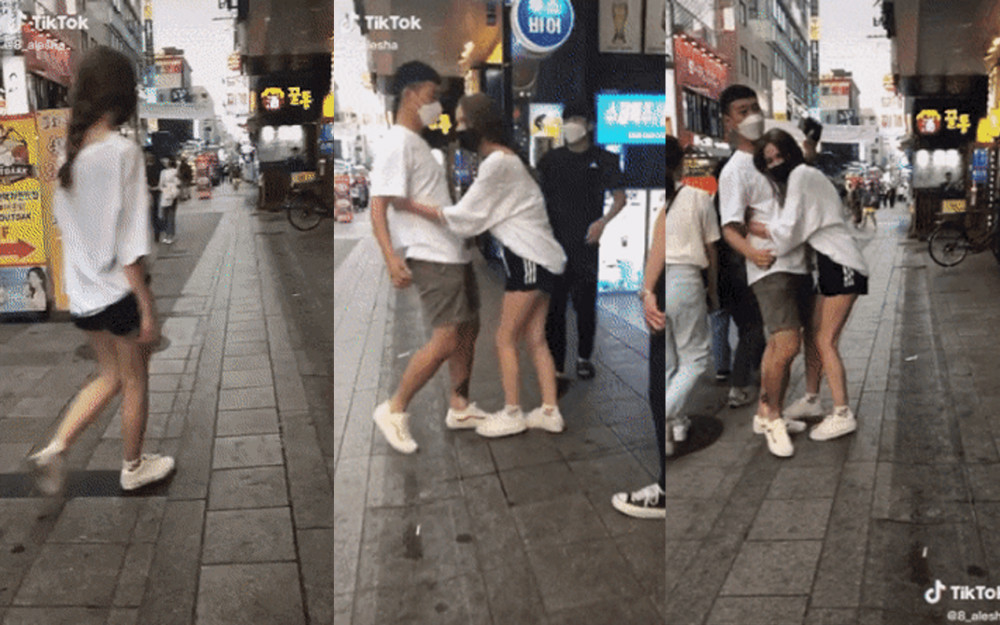 With the development and advancement of social media, there have been various challenges that emerged.
Recently, there has been a rather bizarre challenge that surfaced in Korea among some female foreigners living in South Korea. These women walk up to random Korean men and hug them suddenly. These videos are posted on the social video platform Tik Tok and are going viral.
In one of these videos, the Korean man becomes extremely bewildered as a woman calmly walks over to him to hug him. He steps backward, but the woman corners him and hugs him.
After seeing this video clip, Korean netizens criticize the strange challenge as these women are being rude and invading the personal space of these men.
Netizens commented, "They're crazy," "That's so rude," "Of course the guy won't touch her because the women might say he was sexually harassing them," "Why are they doing that in someone else's country," "What kind of challenge is that? Sexually harassing Korean men?" "What the heck are they doing?" "Those Koreaboo women are cringe," "Is that really a challenge? not only that video?" and "Look at the guy, he looks so uncomfortable."