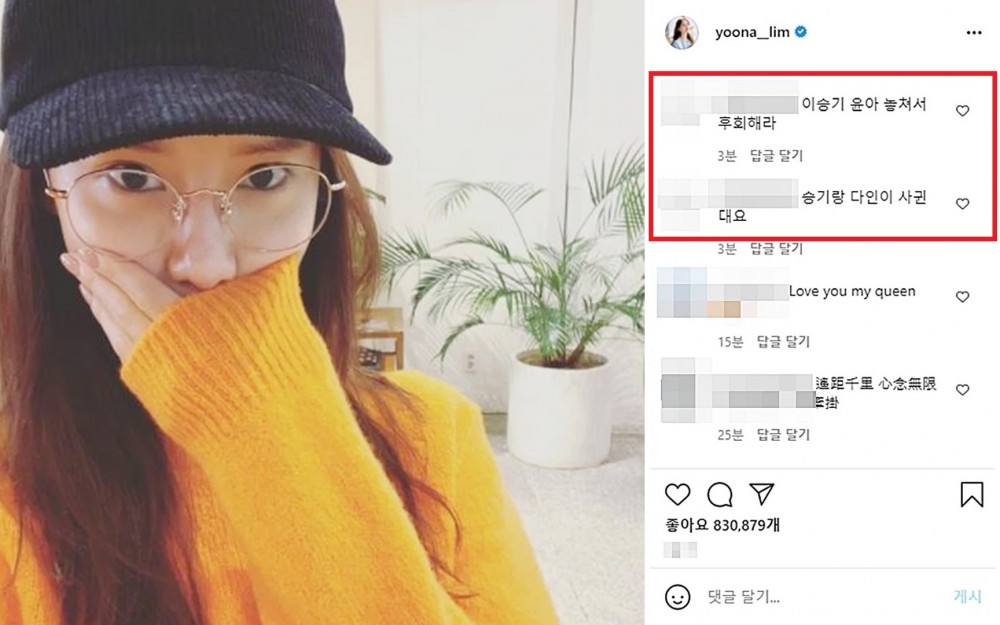 Netizens have recently frowned upon some rude comments left on YoonA's Instagram account.
Many netizens criticize some rude netizens who have left irrational comments on the Girls' Generation member's social media account.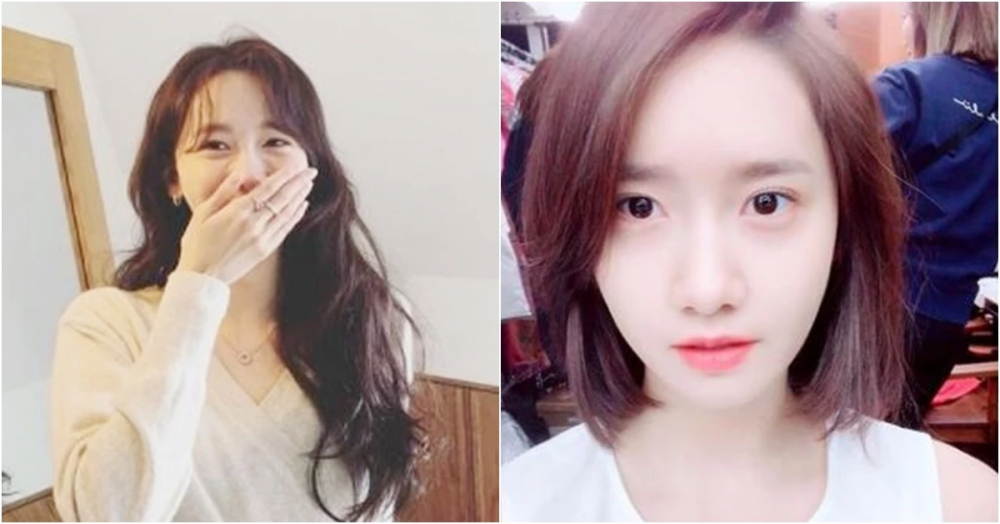 On May 24, one netizen pointed out an issue in an online community creating a post with the title, "There is a commotion on YoonA's Instagram just as expected."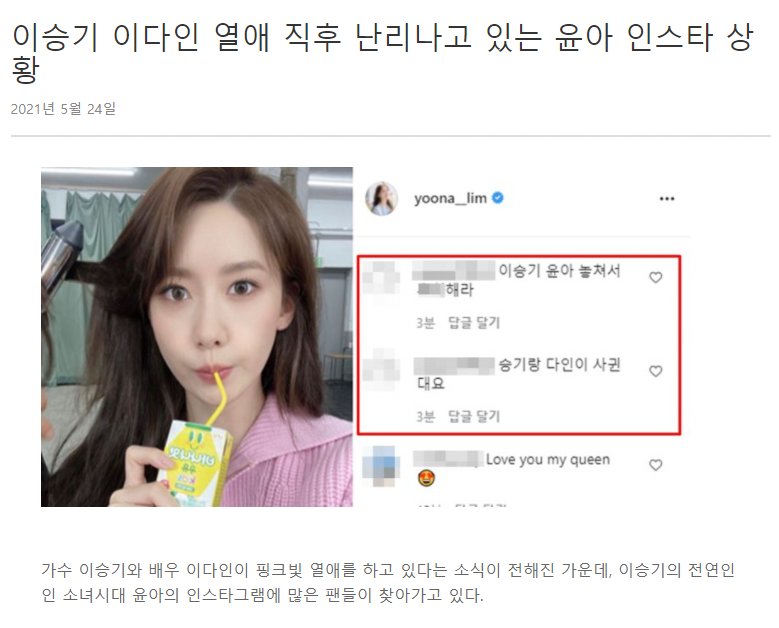 The online community post included a captured photo of one of YoonA's Instagram posts which had a few comments about Lee Seung Gi's dating news. The writer of the online community post criticized, saying, "there are some fans who are going to YoonA's Instagram after the news that Lee Seung Gi and Lee Da In are dating. They broke up a super long time ago. These people have to go to her page to leave comments. This is why you can't date publically."
In fact, there were a few netizens who commented, "Hope Lee Seung Gi regrets losing YoonA," and "Seung Gi and Da In said they're dating" on YoonA's post.
Other netizens criticized that these individuals are being rude and stated, "These people have no life, they need to stop," "This is just so pathetic these people," "They must have a lot of time on their hands," and "they're really embarrassing."