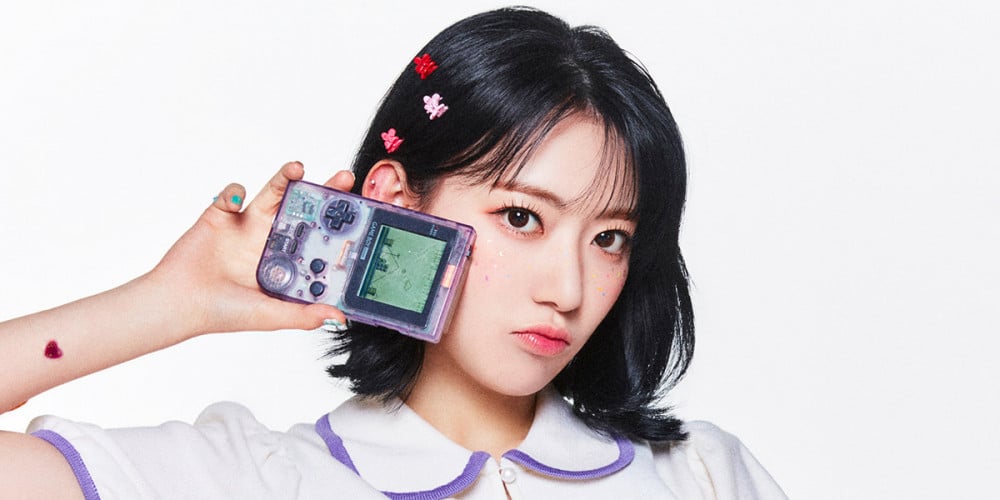 On May 15, HKT48 officially announced Team KIV member Miyawaki Sakura's graduation from the program.
The former IZ*ONE member will wrap up her activities as a member of HKT48 on June 19 with a graduation concert, as stated below.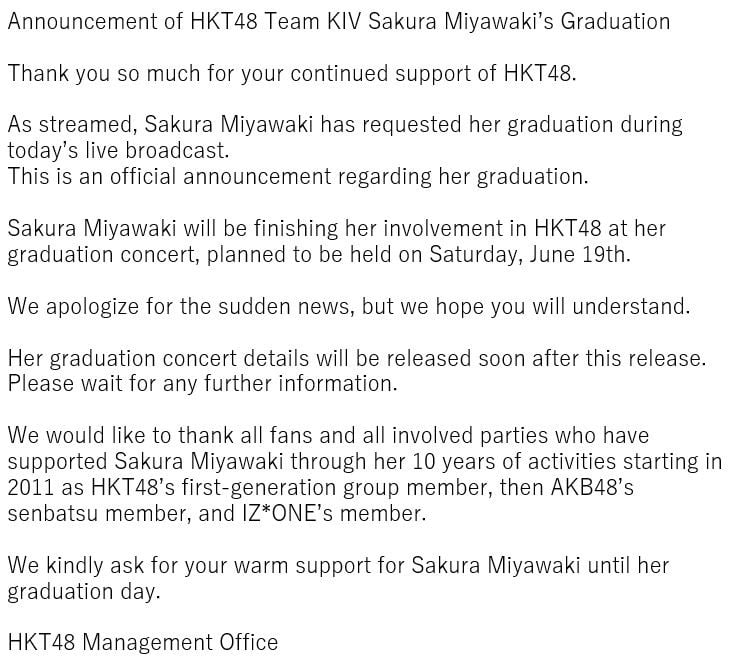 Meanwhile, HKT48 recently welcomed back former IZ*ONE members Miyawaki Sakura and Yabuki Nako warmly.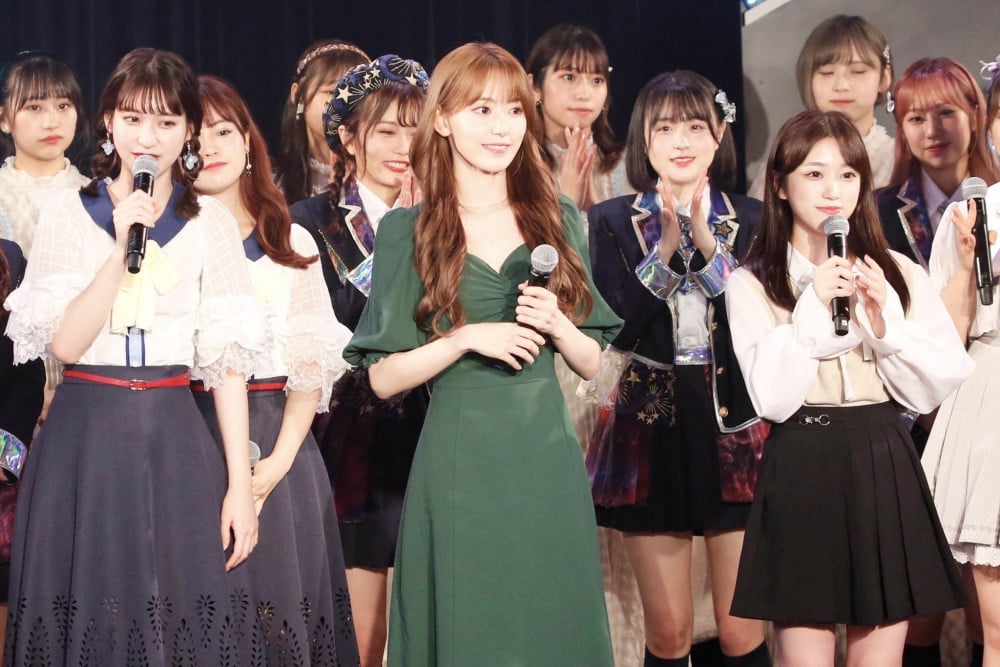 What do you think is next in store for Miyawaki Sakura after her graduation?